The owner of the tteokbokki restaurant that Kim Seon Ho visited complained of the constant harrying of some fans.
Recently, the owner took to the shop's social media account to speak about the difficulties he had to endure. "It's been a while since the Sad Tropics crew and cast visited our shop. Some fans supported me, but my phone is still ringing crazy even at dawn as some fans are still asking for his personal information," he wrote.
The owner briefly explained the time Kim Seon Ho visited the restaurant. "He put his arm around actor Kang Tae Joo and said, 'He's the lead actor of our movie. Please keep your eye on him,'" he recalled. "Some people often show themselves off, but he was different. I thought he was so different. That's the day I became his fan." He also explained that the actor looked sincerely sorry as he had to turn down other customers' requests to take photos with him.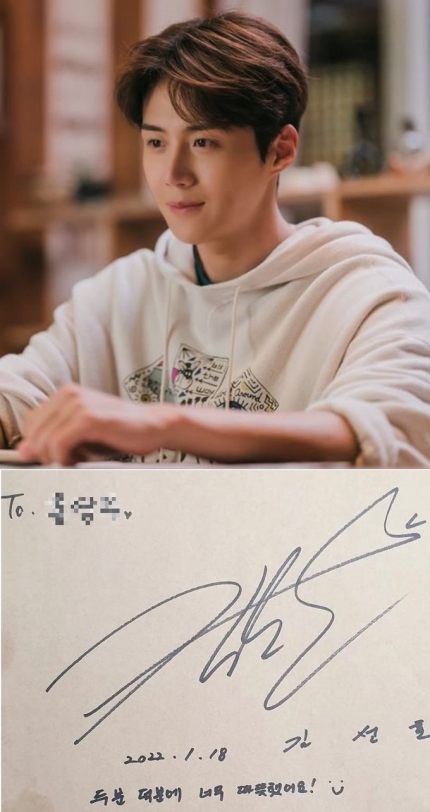 "From some point on, some fans tried to get information out of me like reporters. I have so many episodes that really make me mad, but I won't write them down here," he continued. "I'll just say three things. Kim Seon Ho did visit our shop. There's no picture of him, but I do have his autograph."
The owner then wrapped up his post, writing, "Some people are attacking me for my thoughts and actions for trying to protect the actor. So please stop attacking and stop being sarcastic. The director and the actors all followed the quarantine rules and left quietly. I hope the movie becomes a big hit, and I hope the day where he shows his beautiful smile to his fans comes soon."
Source (1)
Translator Kim Hoyeun: If you are a fan of K-drama, K-movie, and K-pop, I am your guy. I will continue to provide you with up-to-date K-entertainment news.