It's time to get ready for the new dystopian world in 'Hellbound'.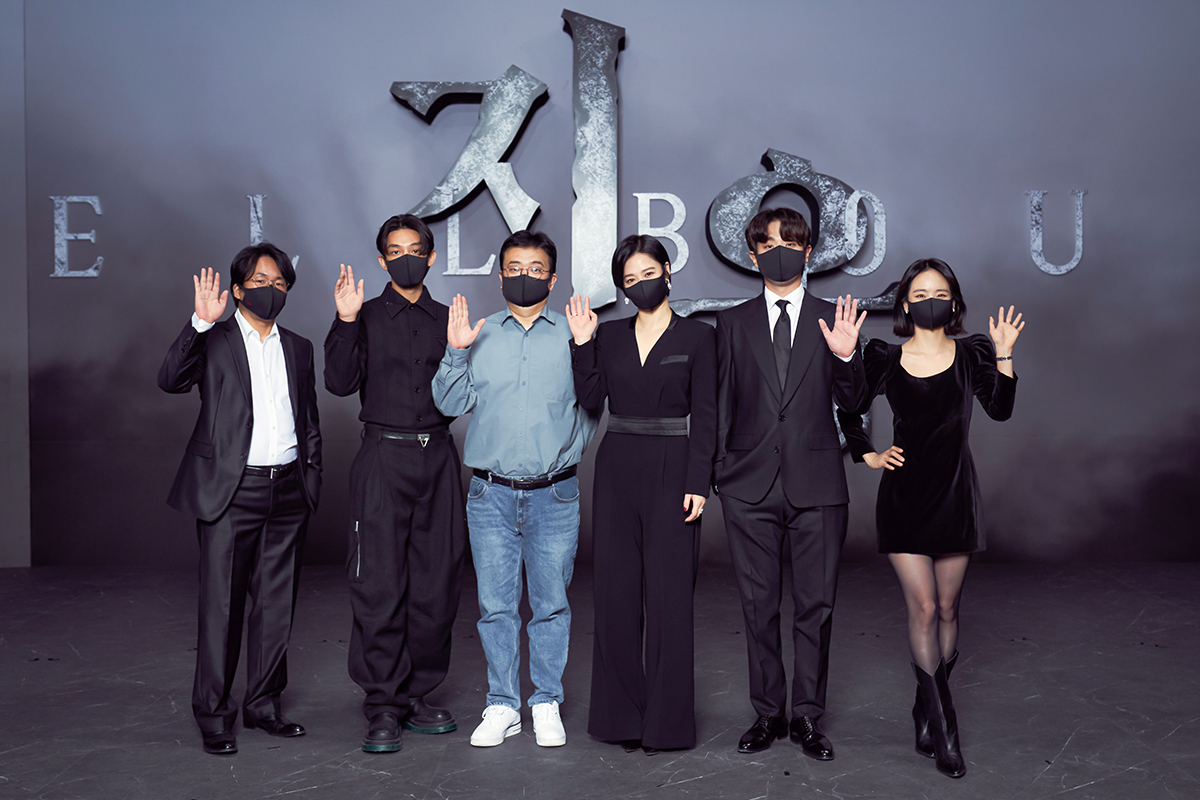 The new Netflix series Hellbound held its press conference on Wednesday. On this day, director Yeon Sang Ho, actors Yoo Ah In, Park Jung Min, Kim Hyun Joo, Won Jin Ah, and Yang Ik June attended the event.
Hellbound paints out the supernatural phenomenon where mysterious creatures suddenly appear and begin dragging people to hell. A cult sees this as an opportunity to take control while some try to uncover the secret behind the mysterious religious group.
"I wanted to create a world within a movie where I can play around. And the Hellbound series is the first work that felt like a playground," Yeon shared as a first speaker. "I think all the characters are similar to human beings that actually exist in society. Everyone has different beliefs. I think the viewers could agree with their beliefs or have different thoughts." He continued, "Seeing how beliefs and an opportunity to think about society through that. I hope people will talk about things like that."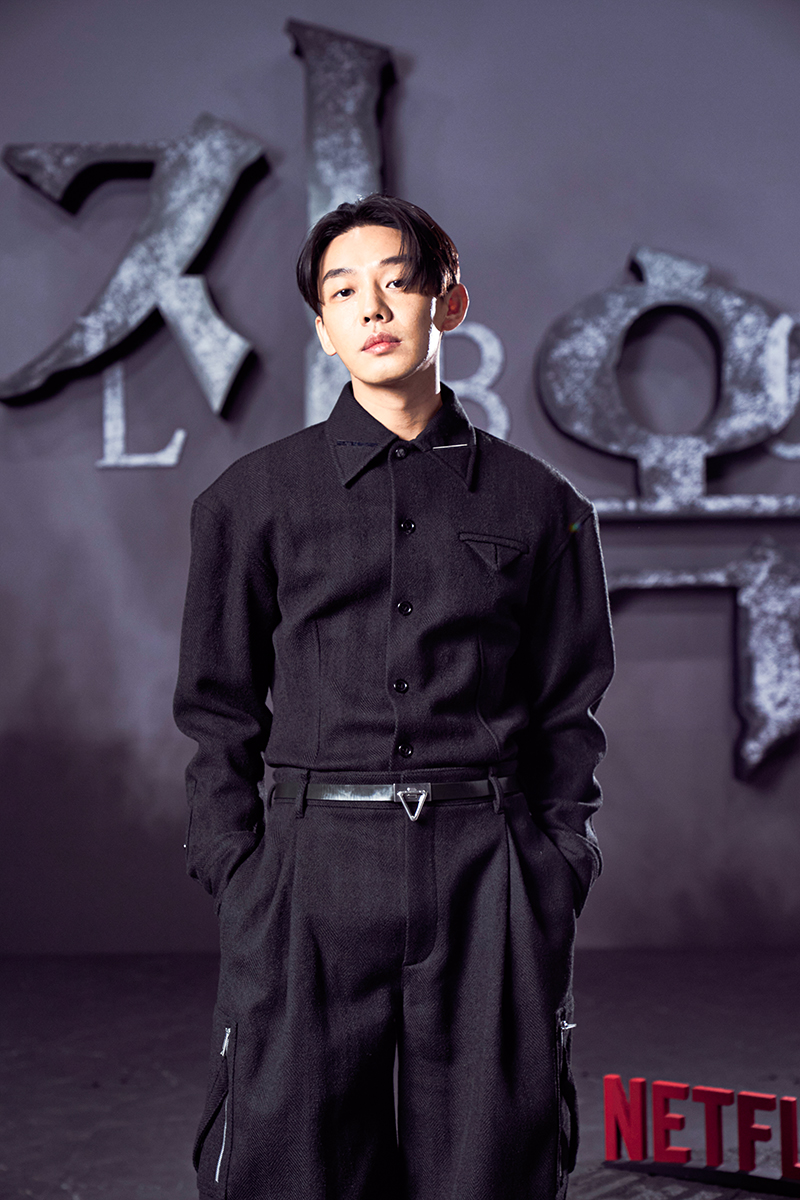 Yoo Ah In plays Jeong Jin Soo, a chairman of the new cult. The actor introduced his character as someone who "gives meaning and order to a world where supernatural phenomena, angelic highs, and demonstrations of hell are taking place, and encourages people to live righteously." The actor added, "Some cult leaders do something like that, but Jeong Jin Soo doesn't claim himself to be a cult leader. He describes himself as a person who studies and digs into mysterious phenomena."
He then said, "I liked the project so much from the beginning. And even before I saw the script, I was immediately drawn to it after hearing the summary. Living as an actor for half my life, I barely encountered a project like that, but this was one of them."
Kim Hyun Joo plays lawyer Min Hye Jin who tries to stop the new cult and its followers. "She is the person who has no choice but to collide with Jeon Jin Soo. She's someone who believes in the justice that the society has created," she shared.
Another leading actor, Park Jung Min, commented, "I saw the webtoon first. The events are ​​caused by supernatural phenomena, but as I read it, I felt like this phenomenon was actually reflected in our reality." He continued, "There are many webtoon-adapted series, but the fact that a webtoon artist is also directing the series was interesting to me."
Meanwhile, Hellbound will be released on November 19th.