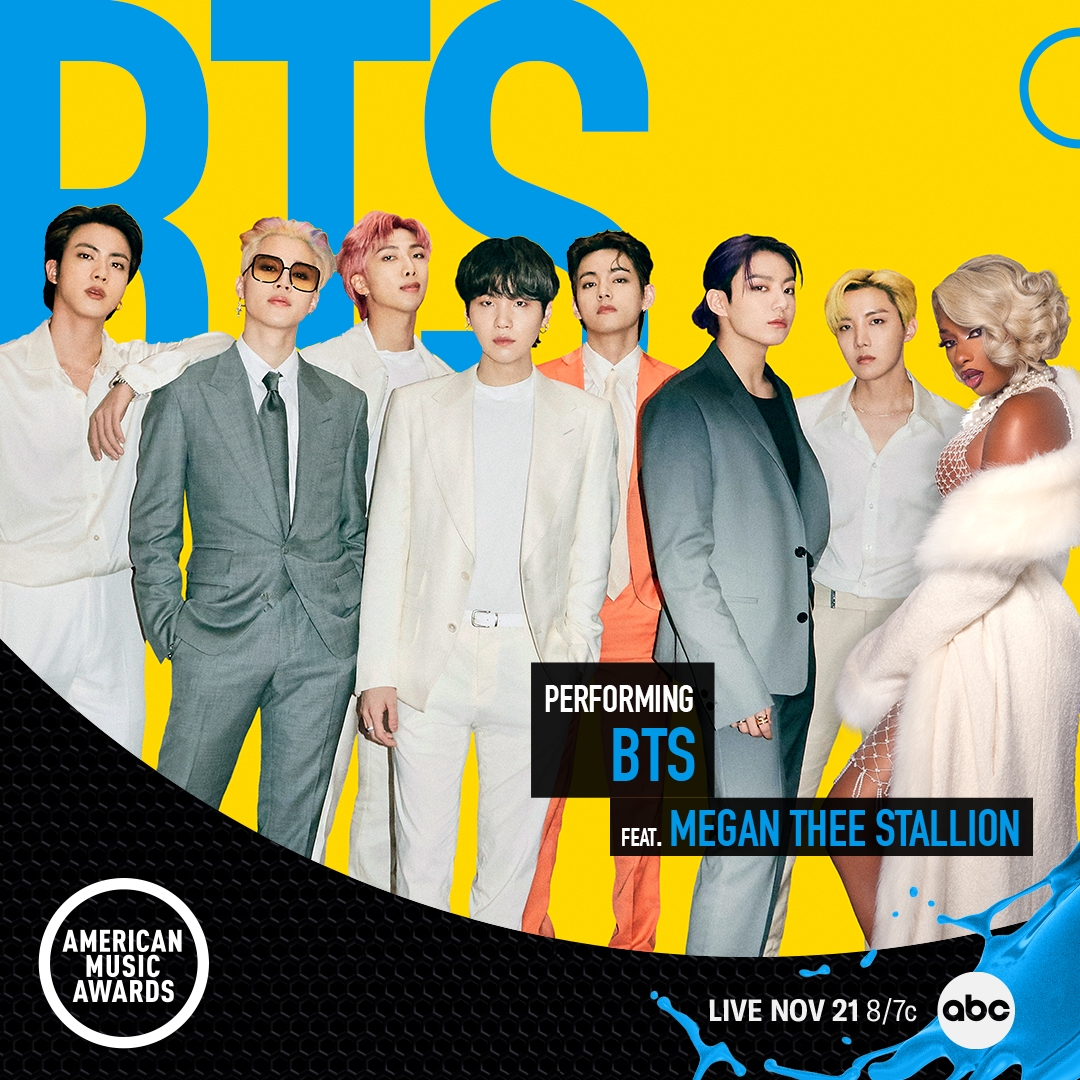 BTS will be performing at the 2021 American Music Awards (AMA).
On the 8th, the American Music Awards announced the official lineup for its upcoming award ceremony on its homepage and social media channels. BTS was among the first 2021 American Music Awards performers to be confirmed on Monday.
At this upcoming event, BTS will perform the remix version of "Butter" with Megan Thee Stallion.
This year, BTS has been nominated for three awards at AMAs, including Artist of the Year, Favorite Pop Duo or Group, and Favorite Pop Song (for "Butter"). Starting from 2018, BTS has been nominated for many awards and won a majority of them for the last three years.
The 2021 American Music Awards will run on November 21st at 8 PM in Los Angeles at the Microsoft Theater. The ceremony will be broadcast live on ABC.
Source (1)
Translator Esther Lee: I'll be providing you with up-to-date, reliable Korean entertainment news. Enjoy!