A romance movie that captures the rocky and yet exciting week of four couples is on its way. 
New Year Blues, confirmed to be released on Dec 30, follows the four couples who must each overcome different fears and problems as they face the beginning of a new year. Kim Kang Woo, Yoo In Na, Yoo Yeo Seok, Lee Yeon Hee, Lee Dong Hwi, Chen Duling, Yeom Hye Ran, Choi Sooyoung and Yoo Teo star as four different couples facing four different situations.
#Yoo In Na & Kim Kang Woo's "Bodyguard Romance"
Yoo In Na and Kim Jang Woo star as rehab trainer Hyo Young and detective Ji Ho. Hyo Young's husband breaks the restraining order during the divorce suit, and his obsessions force her to request protection. And Ji Ho, who got divorced 4 years ago and was also demoted from being a detective in the violent crimes unit to a bodyguard, is put in charge of protecting her. Hyo Young, who has scars despite her seemingly perfect demeanor, slowly opens her heart to Ji Ho, who gives her warm comfort while keeping her safe. 
#Choi Sooyoung & Yoo Teo's "Realistic Couple"
Choi Sooyoung and Yoo Teo turn into a couple who has been dating for years. Despite the feelings for each other, they are gradually shaken by the prejudice around them. Oh Wol is a positive gardener who believes that love can overcome anything, and Rae Hwan, a snowboarder for the Paralympics, always feels sorry for his girlfriend because of the reality he faces. Can these two protect their love against physical discomfort and prejudices and find true happiness? 
#Yoo Yeon Seok & Lee Yeon Hee's "Heart-Fluttering Romance at Strange Place"
Yoo Yeon Seok and Lee Yeon Hee play the role of Jae Heon and Jin Ah, who just set off to Argentina, and show the agony and pains of youth. Jae Heon runs away to Argentina after experiencing burnout syndrome due to his restless work life and becomes a wine deliverer. Ji Ah sets off to Argentina when she is distressed by the unstable future and her boyfriend dumps her out of nowhere. The two will represent all youth, who want to find a turning point in their lives, by playing two youth that build up their romance after having a fateful encounter in Argentina.
#Lee Dong Hwi, Chen Duling & Yeom Hye Ran's "Global Wedding Project"
Lee Dong Hwi, Chen Duling and Yeom Hye Ran meet as prospective international families. The three will take the roles of Yong Chan, Ya Ohlin and Yong Mi, who try to overcome the cultural and linguistic differences that come with international marriage, and show a process of becoming a true family. Yong Chan, the CEO of a travel agency, loses all his fortune after being tricked by his own employee right before his marriage, but he cannot tell his fiance, who is assigned to the Korean branch, the truth. Yong Chan's "brother complex" sister Yong Mi also feels uneasy by her brother's international marriage. How will these three overcome these difficulties?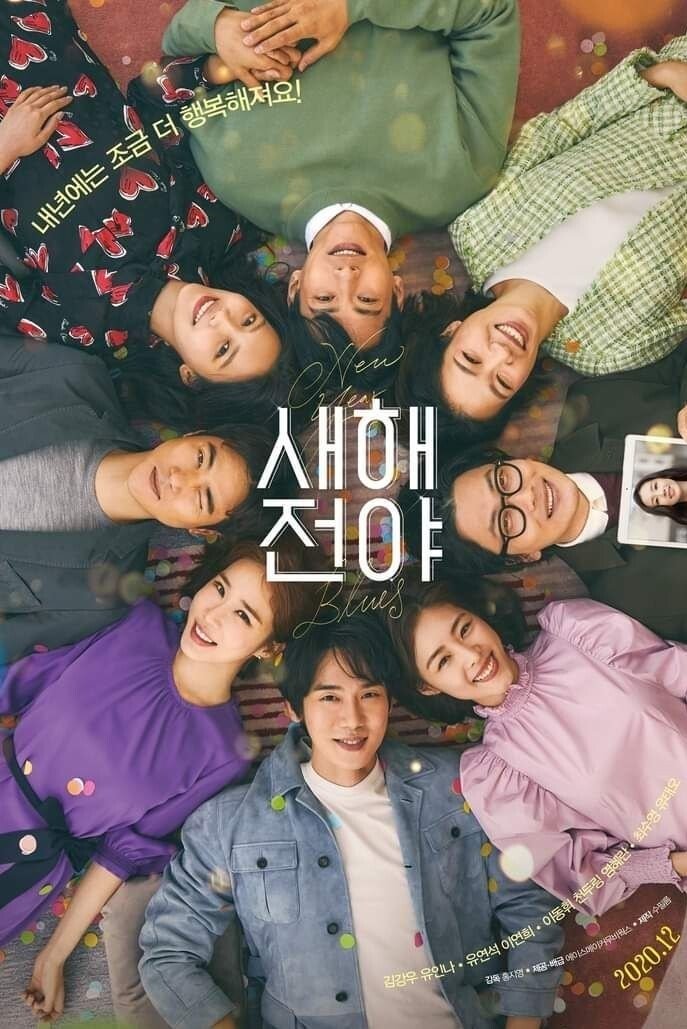 New Year Blues (2020) - 11DB.IO
'Lost-in Love' or 'Be-in-Love'?
1 romantic week of 4 different couples over New Year's Eve