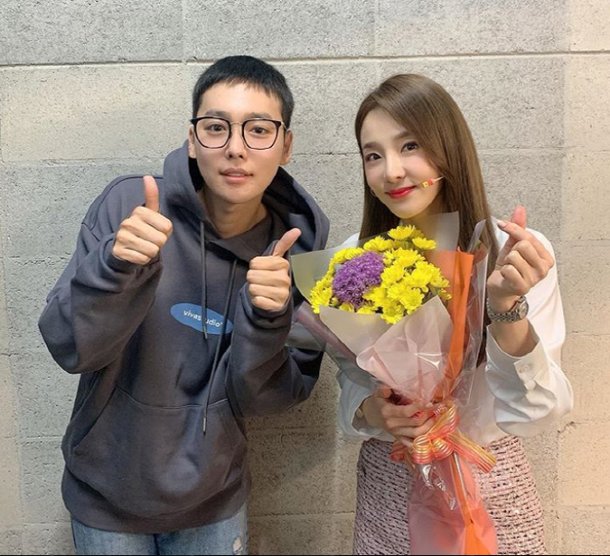 WINNER's Kim Jin Woo revealed his shaved head for the first time since enlisting in the army back in April.
On May 18th, Sandara Park shared a picture on her Instagram with the caption, "Jin Woo was sad that he didn't get to see my first performance. He came because he said he can watch my weekend performance. The adorable Jin Woo is so loyal! Why is your shaved head so pretty? Thanks for coming."
The picture showed Kim Jin Woo next to Sandara Park with his two thumbs up in support of her performance. And many fans were excited to catch a glimpse of the idol's new look.
Source (1)