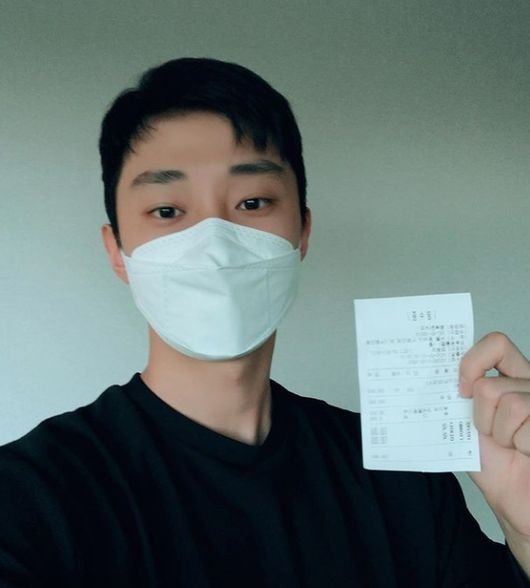 B1A4's Jinyoung joined others to help small business owners during these devastating times.
On May 15th, Jinyoung posted a picture of himself holding up a receipt on Instagram and announced that he had joined the challenge to help small businesses owners.
He wrote, "I hope everyone is doing well. I am doing well too. I'm updating you guys like this because I wanted to tell you about a meaningful social movement."
Jinyoung continued, "Dongjakgu, where I currently serve, is holding a campaign to overcome COVID-19 economic crisis by posting a picture of prepaid receipts. Unfortunately, COVID-19 is still around us. Everyone is having a difficult time because many things like education, economy, and leisure activities have been stopped. But everyone across the world is working hard to overcome the hard times."
Before ending his message, Jinyoung encouraged others to join the challenge by writing, "I thought that we would be able to overcome this if we all come together. Although it's a small act, I joined the movement because I thought the small act would become a seed to sprout big strength. I really hope we can smile and be happy soon."
Many fans were impressed and touched to learn about Jinyoung joining this meaningful challenge even during his military service.
Source (1)