On the King Choice voting website, BIG BANG has gathered 1,514,867 votes and rose to first place, with BTS right behind them placing second with their 1,175,611 votes.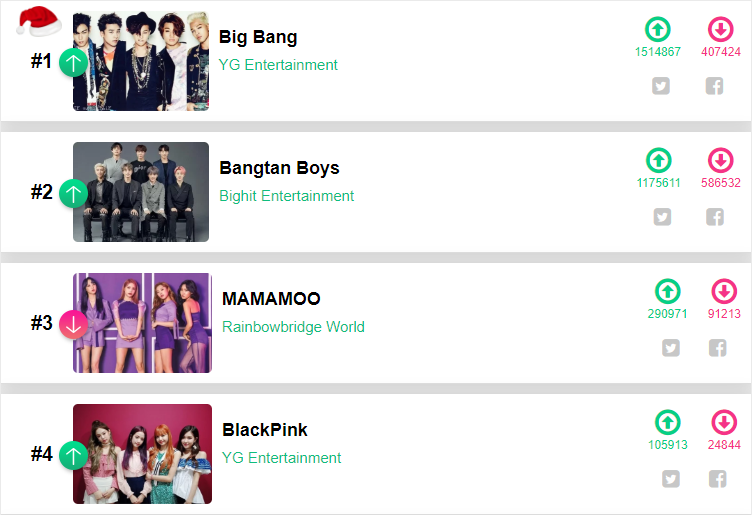 BIG BANG has been immensely popular globally for their style of music, and have become one of the first most dedicated groups to pave the way for the K-pop industry. They have even been given the "Kings of K-pop" title by the media.
The boys have collected a record of 18 number-one songs and have sold over 150 million records and counting, which have made them one of the highest-selling boy bands in the world beating legends like the Backstreet Boys and the Jackson Five.
With all these achievements and more, Forbes Korea has announced them to be one of the most powerful celebrities of South Korea in 2010, 2012, 2013, 2014, and 2016. They were also the first Korean artists to enter Forbes' Celebrity 100 and the 30 under 30 list of most influential musicians in the world in both 2016 and 2017.
You can catch the immensely popular group of boys at the upcoming Coachella Festival in April, as they will be performing for the first time since their enlistment in the Korean military.
Check out https://www.ondemandkorea.com/k-pop for more K-pop related content!