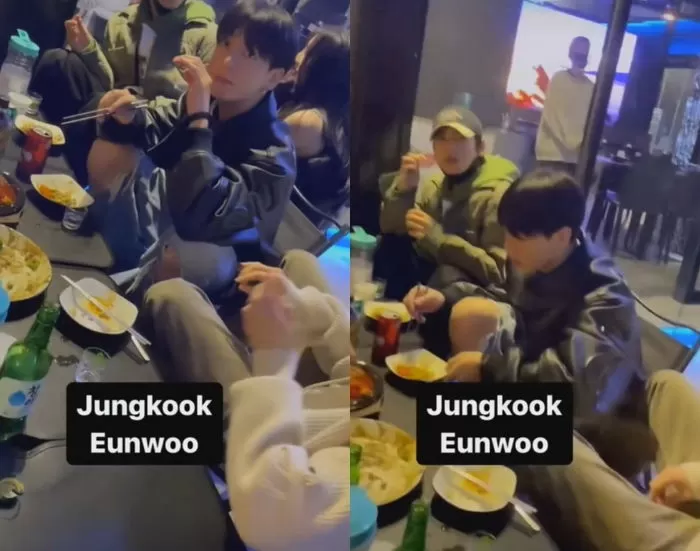 Jungkook's foreign sasaeng fan got the best of it after she secretly filmed him and even took a paper cup he used.
Recently, a video posted by a foreign female fan on her Instagram account went viral. The video features members of the so-called "97 line," including BTS's Jungkook, ASTRO's Cha Eun Woo, and NCT's Jaehyun, who had a get-together at a bar in Apgujeong.
As soon as the woman recognized the stars, she turned on the camera and approached them. She abruptly asked for an autograph, capturing Jungkook's bewildered reaction on video. When the woman showed no sign of leaving, Jaehyun politely requested, "Sorry, but we're having dinner here," asking her to leave. The woman then took a seat inside the bar and continued to secretly film them.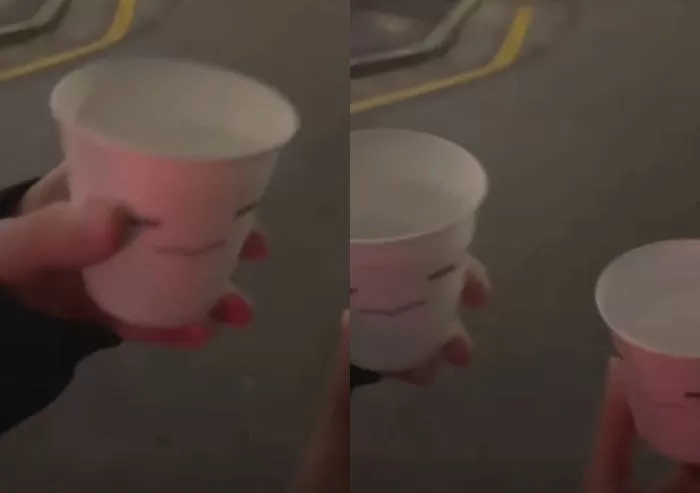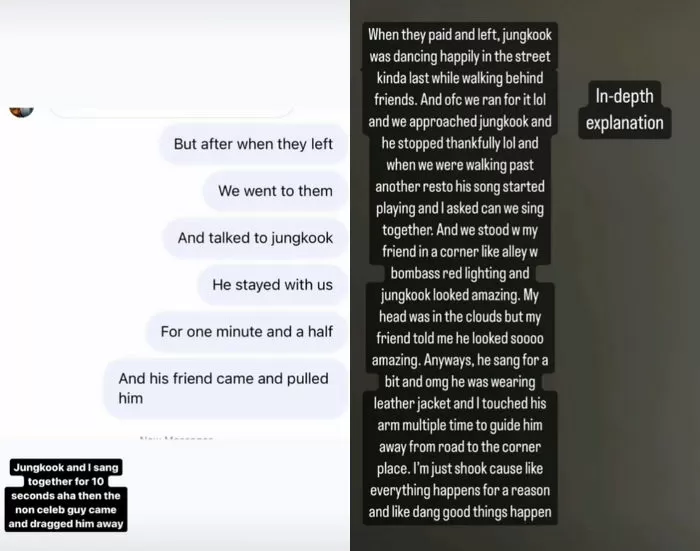 What was even more shocking was the woman's subsequent action. After stealing paper cups from their table, she bragged on Instagram that they were "paper cups used by Jungkook and Cha Eun Woo." She posted the entire process on her Instagram account, which led to a backlash from other fans who criticized her actions as "extremely rude," "ignorant of privacy," and "crossing the line by approaching them with a camera." She later deleted her account in response to the criticism.
Previously, Jungkook had openly expressed distress over harassment from sasaeng fans. He conveyed his discomfort and fear over the prank call incident while staying in Las Vegas for his tour concert. Afterward, the singer also warned of a strong response to those who kept delivering him food at his home.
>> Jungkook, Cha Eun Woo and Mingyu Got Their IDs Checked During Their Busan Hangout
Source (1)