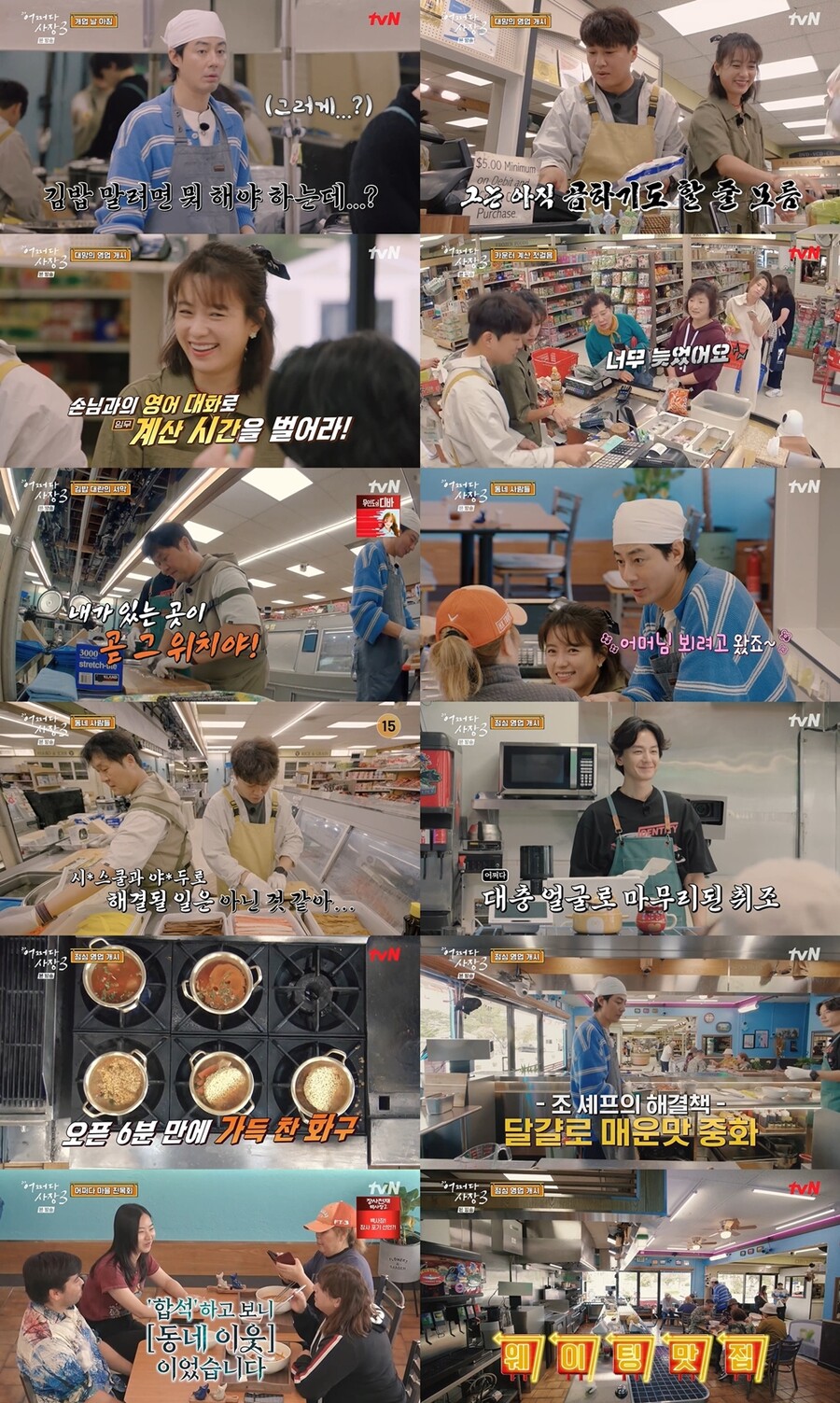 Unexpected Business in California has found itself at the center of a hygiene controversy, raising concerns among viewers and fans.
>> Jo In Sung and Cha Tae Hyun Sell 300 Rolls of Kimbap on Day 1 of 'Unexpected Business in California'
In a recent episode, cast members, including well-known actors such as Cha Tae Hyun, Jo In Sung, Lim Joo Hwan, Yoon Kyung Ho, and Han Hyo Joo, were seen preparing kimbap at a local supermarket where they work. While the scene aimed to showcase their efforts in making the popular Korean dish, it also drew attention for the lack of proper hygiene measures.
The issue that sparked criticism was the cast members' failure to wear hygiene masks during food preparation. Not only were they not using masks, but they were also engaging in animated conversations and even consuming some of the ingredients while making the kimbap. This lack of adherence to safety and hygiene protocols left many viewers feeling uneasy.
The controversy extended to the use of the same gloves for handling both kitchen items and food, sparking discussions about sanitary issues. Since the rolls of kimbaps were food on sale, critics have pointed out the show's complete disregard for food safety guidelines and lack of understanding of food hygiene.
Source (1)