Cha Eun Woo and Moon Ga Young have reunited 2 years after their hit show True Beauty.
>> Cha Eun Woo Sizzles and Soars in Captivating 'W Korea' Editorial
Hanhwa Life made the exciting announcement by sharing a photo of Cha Eun Woo and Moon Ga Young on their official Instagram on October 31st. The company revealed that these two talented stars would be the brand's new ambassadors, sparking anticipation for their reunion after their successful run in True Beauty.
True Beauty is a romantic-comedy series that tells the story of Ju Kyung, a woman with incredible makeup skills, and Su Ho, a young man with a painful past. Their journey of growth begins as they cross paths and share their secrets. During the show, Cha Eun Woo and Moon Ga Young's on-screen chemistry garnered much love and attention from fans.
When the news of their reunion broke, fans couldn't contain their excitement and flooded the comments section with positive messages. Some even jokingly remarked, "I thought True Beauty characters got married," while others praised the decision, saying, "The two still look stunning," and "The company made the right choice."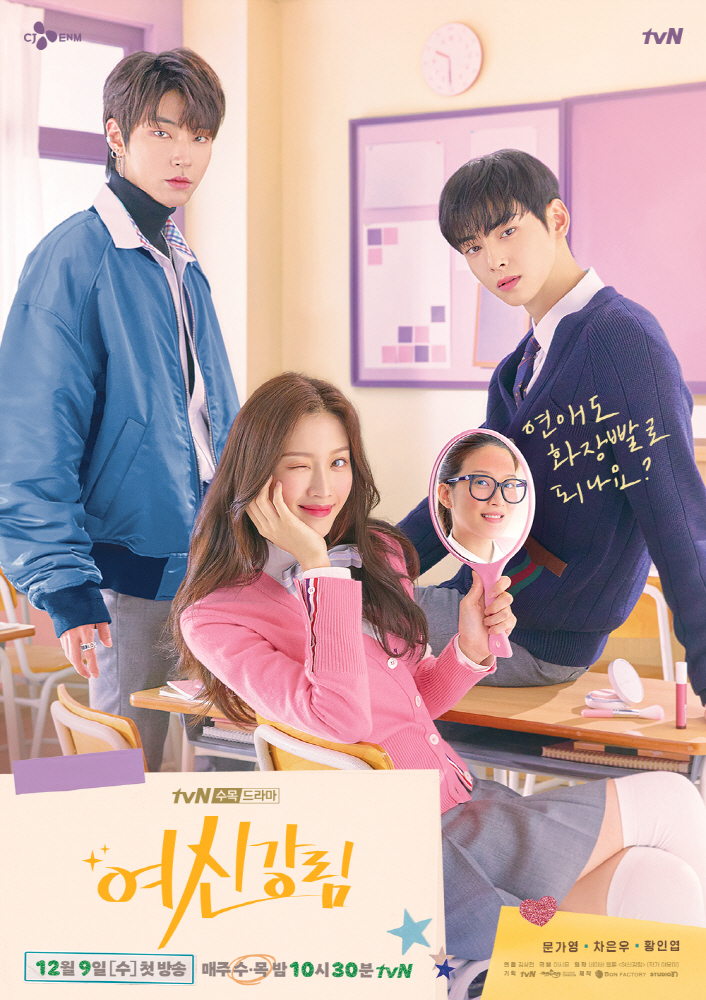 Interestingly, both Cha Eun Woo and Moon Ga Young share a common educational background, as they both graduated from Sungkyunkwan University. In an interview before the premiere of True Beauty, Cha Eun Woo mentioned, "I already knew Ga Young as we went to the same university. We could turn that bond into great chemistry in the upcoming show."
Source (1)