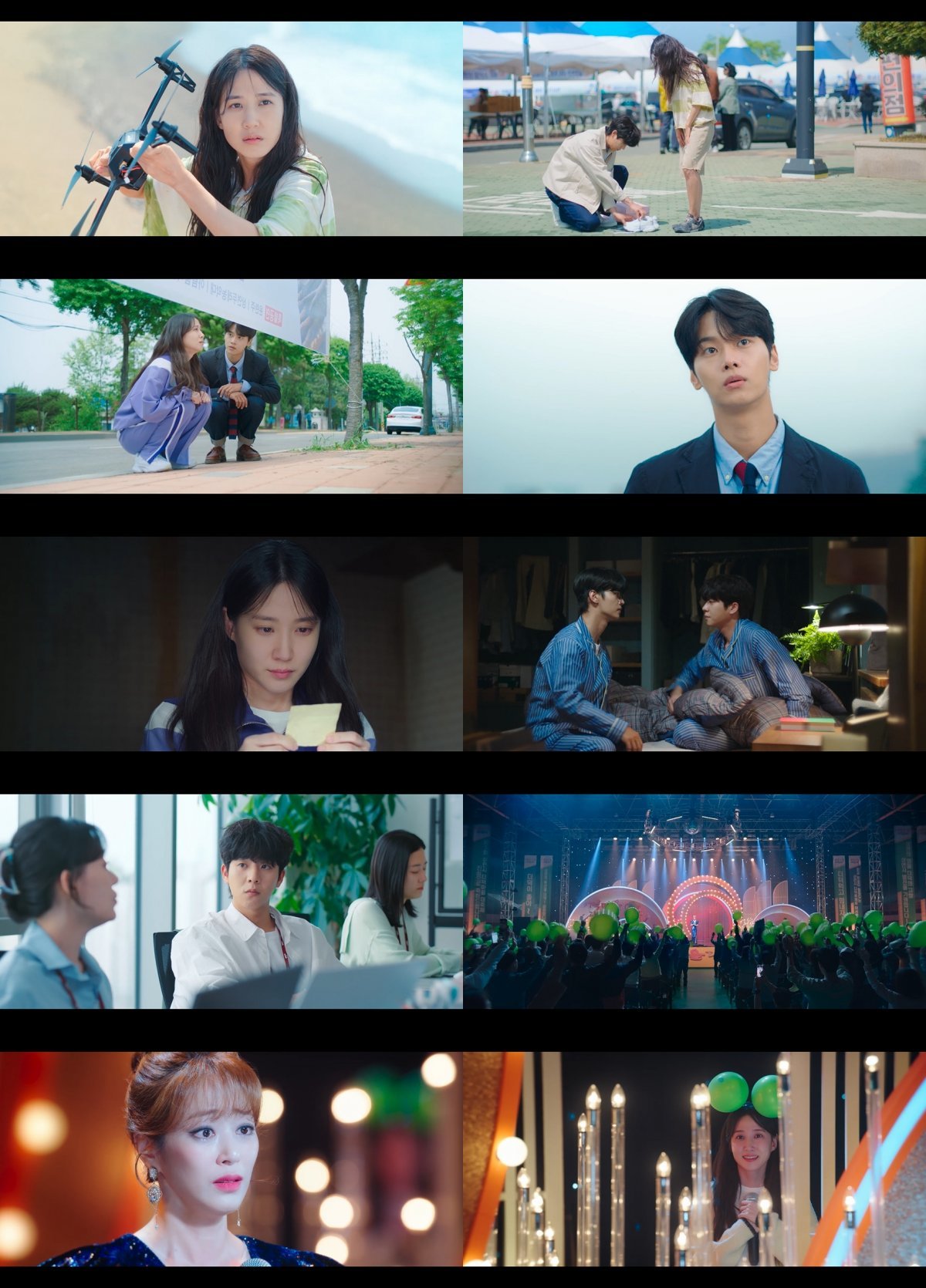 In Episode 2 of tvN's Castaway Diva, Seo Mok Ha (played by Park Eun Bin) leaves the deserted island and finally meets former top star Yoon Ran Joo (Kim Hyo Jin) whom she's admired so much. The latest episode saw a sharp rise in its viewership ratings, achieving 5.2 percent.
While chasing the drone, Mok Ha becomes emotionally overwhelmed when she sees the person she's been looking to find for 15 years. It is none other than Kang Woo Hak (Cha Hak Yeon). She hugs him and begins to cry, making him completely puzzled about the situation. But upon hearing her story, he helps her out by reporting the news about her rescue to the whole nation.
Meanwhile, Kang Bo Geol (Chae Jong Hyeop), Kang Woo Hak's brother, puts a pair of shoes on Mok Ha, just like Jeong Gi Ho did 15 years ago. Recalling the past memory while looking at Bo Geol, Mok Ha heads to Chunsamdo in search of Gi Ho who gave hand to her during her childhood. But she is unable to find his whereabouts.
Mok Ha goes to the festival that features Yoon Ran Joo as the guest singer. Although the once-the-top star has lost her popularity over the past 15 years for some reason, it's undeniable that she remains the role model of Mok Ha. 
One thing leads to another and Mok Ha performs as Ran Joo's impersonator at the event. She takes the stage and becomes surprised to see the audience packed with balloons. As the music begins to play, Mok Ha clams herself down and starts singing while Ran Joo goes about lip-synching. The two successfully wrap up the performance.
After the performance, the audience cheers and roars, making Ran Joo emotionally charged. As she shares a hug with Mok Ha, Mok Ha sheds tears.
The episode ends with Kang Woo Hak questioning his own identity.
>> Park Eun Bin Dazzles in Harper's Bazaar Korea Ahead of New Drama' Castaway Diva'
Source (1)