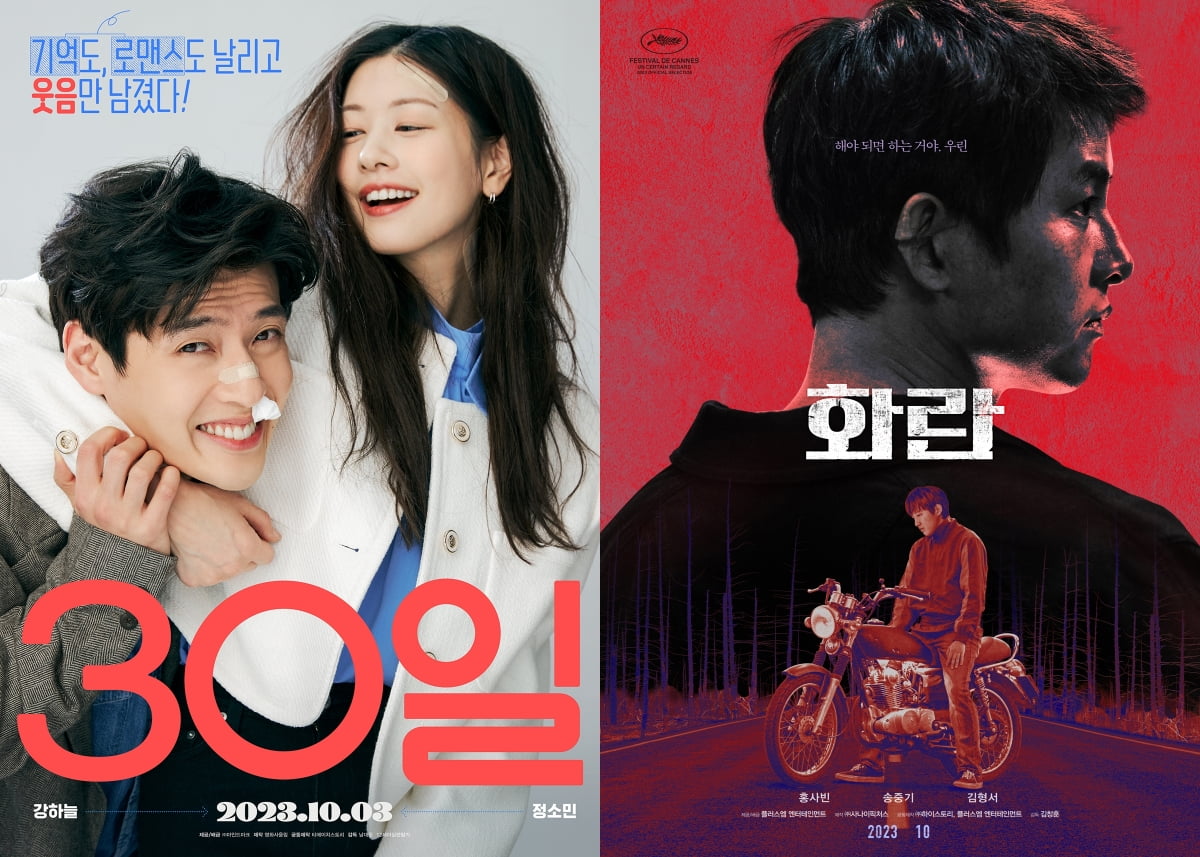 Love Reset, starring Jung So Min and Kang Ha Neul, dominated the South Korean box office over the weekend.
>> Kang Ha Neul and Jung So Min's '30 Days' Tops the Box Office 6 Days in a Row
According to the Korean Film Council, Love Reset attracted 314,611 moviegoers from October 13th through 15th, bringing the cumulative total to 1,210,297. Despite not being initially expected to be a box office hit, the film gained popularity through word of mouth.
On the other hand, Song Joong Ki and Hong Xa Bin's Hopeless achieved a cumulative total of 166,828 by drawing in 87,712 spectators over the weekend. The film's underwhelming box office results come as a surprise, given its vigorous marketing campaign and prestigious screenings at film festivals like Cannes and the Busan International Film Festival.
In the third position is Dr. Cheon and the Lost Talisman, which attracted 58,824 viewers. The film drew the most moviegoers during the Chuseok Holiday season and has accumulated 1.836 million audiences thus far. Road to Boston, ranking fourth, has drawn in 39,865 people with a cumulative audience of 918,999 people.
Uhm Jung Hwa's Miss Fortune, which also opened on the same day as Hopeless, secured the fifth position with 37,354 audiences.
Source (1)