We all know that K-Pop fans love their idols endlessly – so giving idols a gift wouldn't be out of the question, no? While some gifts are outrageously wholesome and amazing, some gifts left us speechless and wondering what exactly was going through the gifter's mind when picking (or making…) these strange gifts!
Without delay, let's unveil some of the weirdest and strangest gifts idols ever received.
Jay Park – Bras and Panties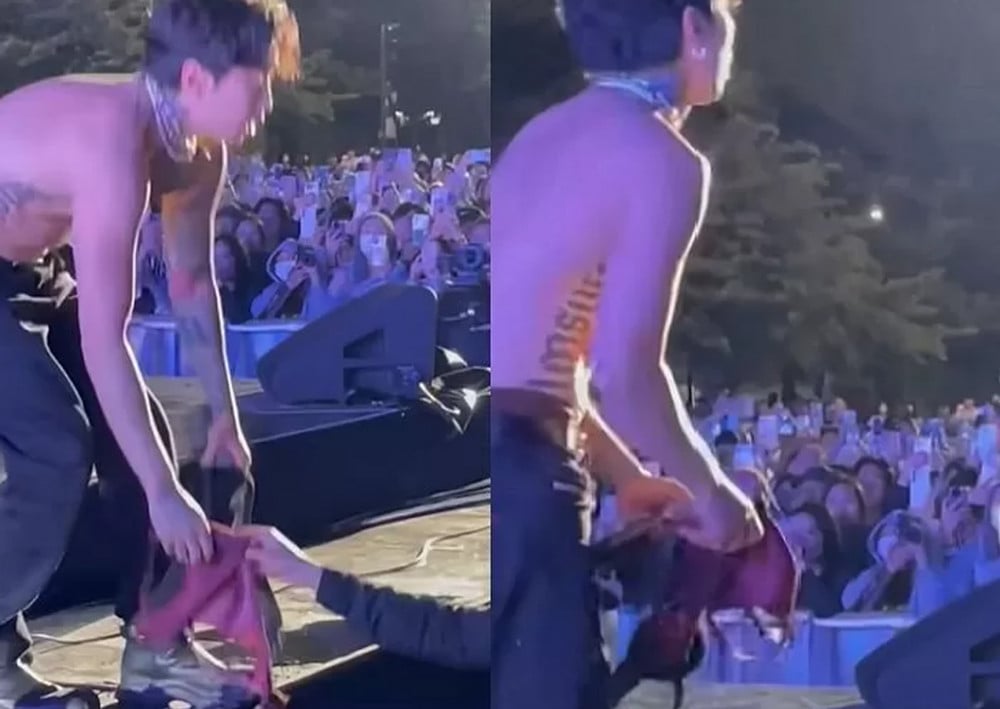 A well-known American tradition at concerts is for groupies (female fans obsessed with band artists) to throw their worn bras and panties onto the stage for the lead singer to keep. Somehow seen as a token of their adoration and love, fans died over the idea of their favorite singers keeping something so close to their body. Jay Park himself was lucky enough to experience this phenomenon both inside and outside of Korea.
TWICE Momo – A Bear with Private parts
The cute main dancer of TWICE was more than surprised when she received an interesting gift from her fan. While the "Butt Mirror" goes down in history, another odd one Momo received was an LED Bear lamp that had a… well… you know. The private part was slapped front and center of the innocent-looking bear.
Momo even took a picture of the items and posted it on her social media asking "Who gave this to me?" Well, one thing is for sure, we know that the bear lights up whenever he sees Momo.
Super Junior Kyuhyun – An Adult Pleasure Toy
During a live broadcast, Super Junior Kyuhyun revealed he had received a "special" gift from a Japanese fan. The box was decorated quite lavishly with vibrant colors and Japanese characters all over it. To his surprise, it was a Japanese "Love Toy" and an even more shocking note was attached to it!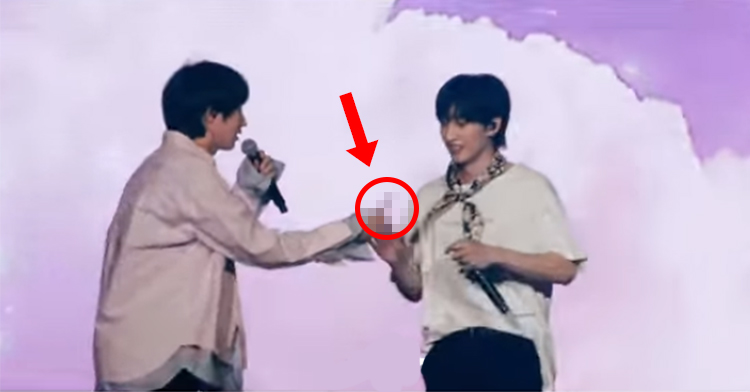 "Please ask Eunhyuk oppa how to use it…" What's with all these racy products? Whether or not he asked (or used it) is still a mystery but it makes for one funny party story.
Girls' Generation Taeyeon – An Eggplant
No one gets it and no one knows why. Even Taeyeon doesn't know why. She just simply got an eggplant. Taeyeon herself blatantly looks confused and till this day probably doesn't understand why.
BTS Jin – Condoms
Better safe than sorry! It seems fans of BTS wanted to be sure the idols were exercising precautions in their personal life and had apparently sent Jin a box of condoms. How did we find this out you may ask? Some hawk-eyed fans spotted the box in the background of Jin's room after he posted a picture of himself eating noodles on Instagram.
When asked about the condoms, he confessed it was a gift from a fan and he left it among the pile of other gifts in his room behind him. Whether or not it came with a juicy love note is still a mystery.
Pacifiers
What the reason may be is still a mystery, but oddly enough fans enjoy giving pacifiers to various idols during fan-meetings. Perhaps it has to do with the country's obsession with "aegyo" and making their idols look uncontrollably cuter than ever before?
Many idols can be seen sporting these pacifiers during events and they seem to be enjoying it too! Guess it spares them the opportunity to say something they might regret.
Red Velvet's Irene – Laundry Detergent
Red Velvet's Irene is known for being serious and neat – in both her performance and her visuals. So, it is not surprising that a neat freak would receive some household cleaning products during a fan event… right?
During a fan event, Irene was given a moderately expensive and popular laundry detergent called Downy. It was the very popular Berry Berry Vanilla Cream Scent from their Perfume Collection. Reveluvs know how much she loves cleaning and doing the laundry so it was a very thoughtful gift after all.
BTS RM – A Pink Wig and Golden Pharaoh Neme
Many international fans know that K-pop idols get the weirdest things at fan meetings. Many pictures have circulated around the internet showing just how many odd hats idols get and it seems BTS RM is in charge of getting some random ones at that.
RM can be seen sporting a whole shake-and-go pink party city wig and even casually rocking an ancient Egyptian Pharaoh's Golden Nemes headdress. While the occasional octopus head, fish bread hat, and even chicken wing hats are fun to point and laugh at, RM seemed to get the odd end of the stick when it came to his selection.
EXO Xiumin – A Xiumin Subway
Can you imagine getting on the train and just seeing your face plastered everywhere – wall to ceiling? Well, EXO's Xiumin can! Some EXO fans went above and beyond to create the perfect birthday ad for this beloved idol.
Instead of the usual subway advertisement on the big screen or a large LED display on a billboard somewhere, Xiumin's lovely mug, alongside some flowery designs and messages, were displayed all over Seoul's busiest subway line. It ran for a month, starting from April 9th 2018 at the Seoul Subway, Line No. 7 and mentioned their five years of admiration for the idol.
So, which K-pop idol gift was your favorite? Is there anything you would want to give your favorite idol? Have you possibly even heard of a gift that was possibly weirder than these? Share your thoughts with us in the comments!