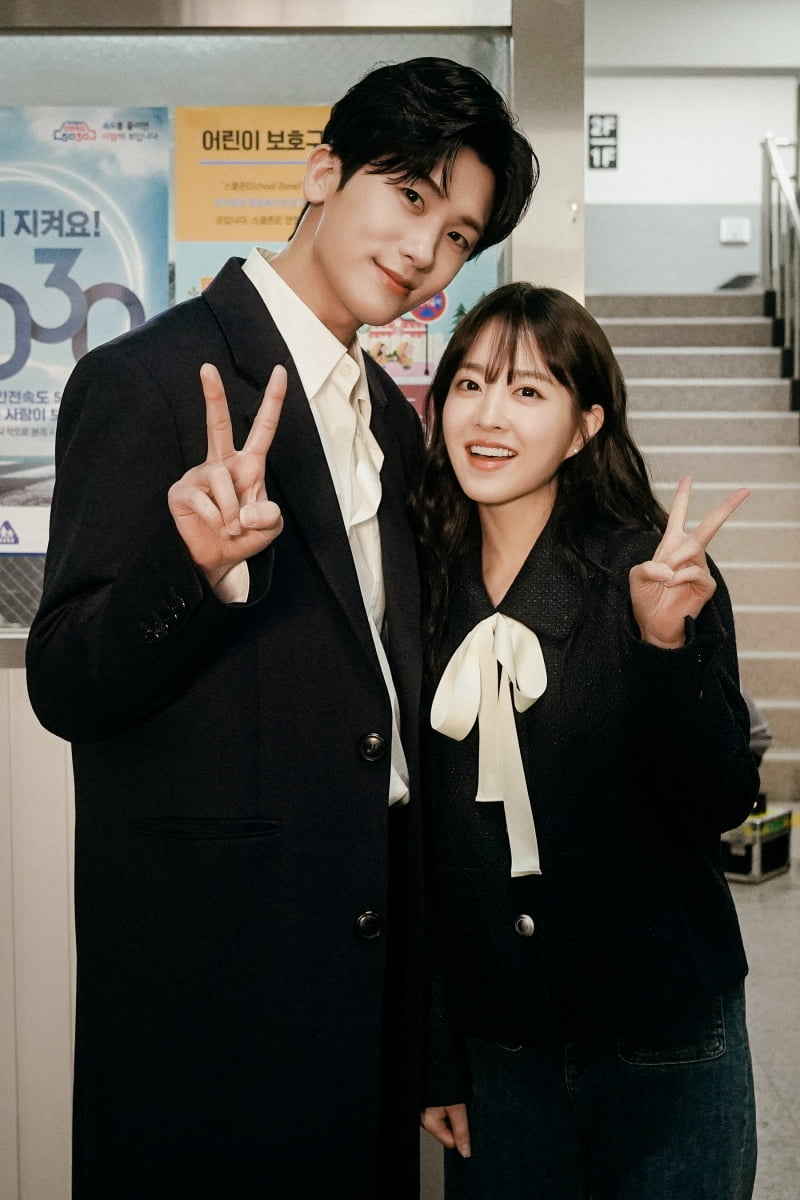 Get ready because JTBC's Strong Girl Nam-soon is about to get a star-studded boost.
On October 13th, the show teased special appearances by none other than Park Bo Young and Park Hyung Sik, the starts of Strong Girl Bong-soon.
It's been six long years, but the "still-heart-fluttering" chemistry between Do Bong Soon (Park Bo Young) and Ahn Min Hyuk (Park Hyung Sik) is ready to set the screen ablaze once again. Notably, all eyes are on the highly anticipated meeting between Do Bong Soon and Gil Jung Gan (Kim Hae Sook), the most powerful lady of the "Strong Girl" universe.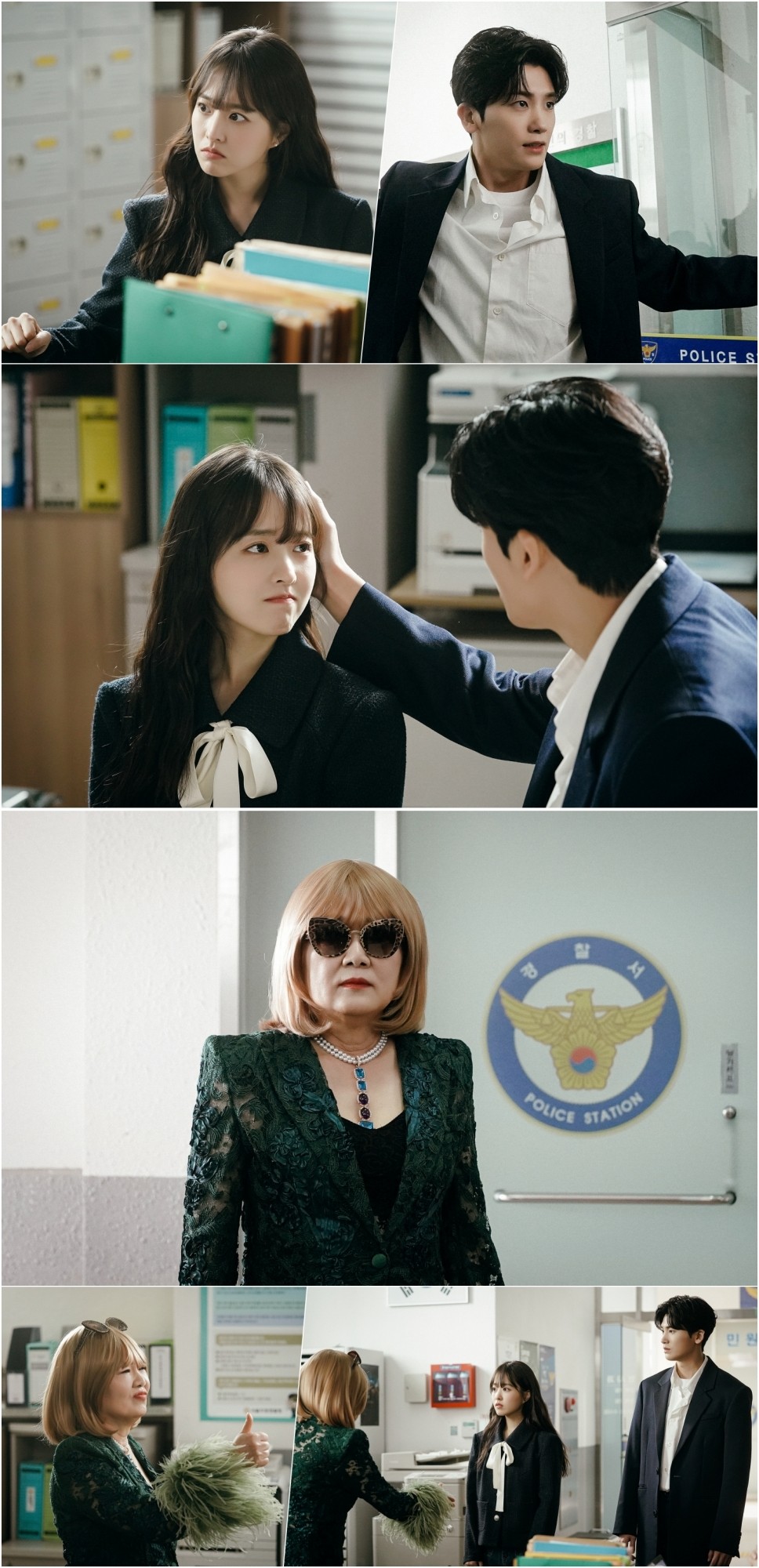 In the teaser stills, Do Bong Soon is in the police station, getting questioned. Ahn Min Hyuk bursts through the police station doors, visibly worried. Their magnetic chemistry is as palpable as ever as Ahn Min Hyuk comforts his woman, who quickly lights up with a lovable smile.
But what's really stealing the spotlight is the meeting of Gil Jung Gan, Do Bong Soon, and Ahn Min Hyuk. Gil Jung Gan, the living legend, struts into the police station with an air of supreme confidence. She even extends a handshake to Do Bong Soon and Ahn Min Hyuk, followed by a thumbs-up, adding to the intrigue of the scene.
The producers of Strong Girl Nam-soon shared, "Park Bo Young and Park Hyung Sik are the leading lights of the 'Strong Girl' world," adding, "This unique and delightful encounter between two strong households will be something to look forward to."
Don't forget to catch episode 3 of Strong Girl Nam-soon, airing on October 14th at 10:30 PM KST.
>> 'Strong Girl Nam-soon' Episode 2 Recap: Lee Yoo Mi Shares Wacky First Encounter With Ong Seong Woo
Source (1)