Netflix movie Ballerina has received a remarkable response from viewers worldwide, making it to the global TOP 10 list in 62 countries within just three days after its release on October 6th.
Ballerina is an action revenge story that follows Okju (played by Jeon Jong Seo), a former bodyguard seeking vengeance for her dearest friend Minhee (Park Yoo Rim), who tragically ends her own life due to Choi Pro's (Kim Ji Hoon) threats.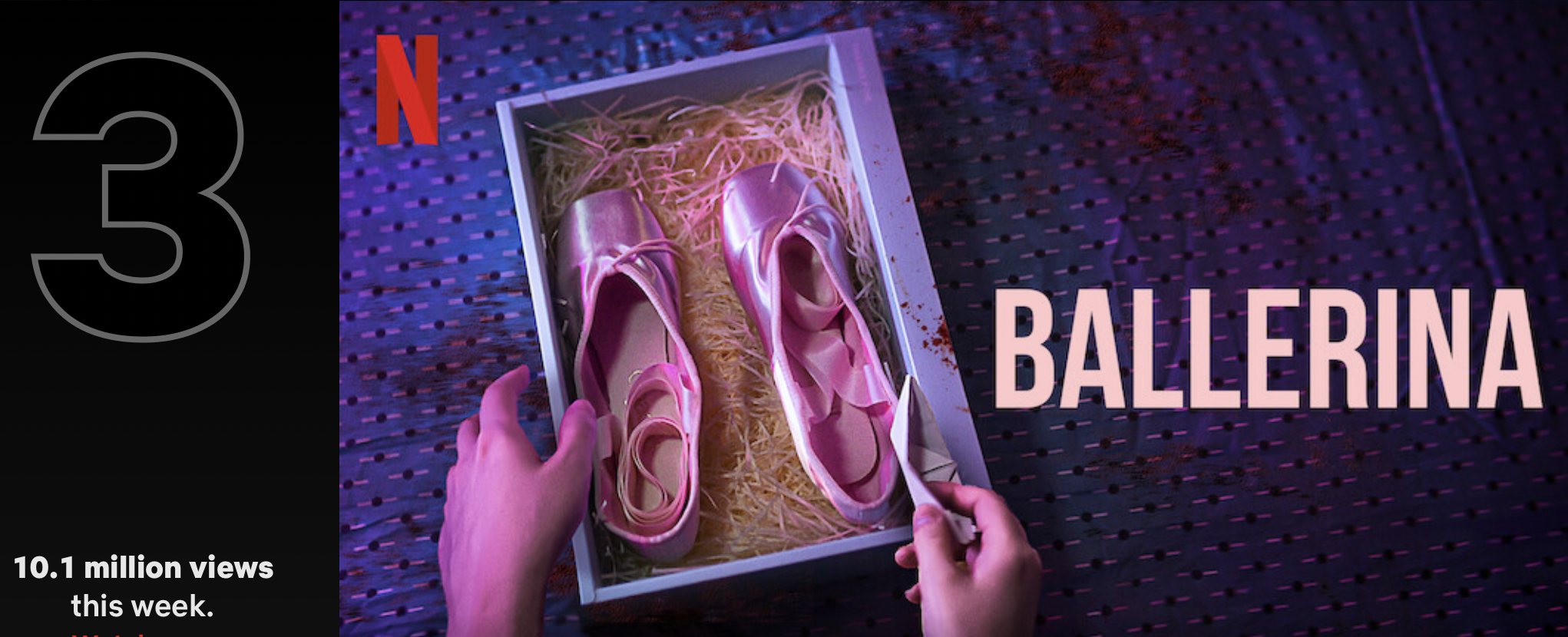 After its release on October 6th, the movie quickly caught worldwide attention, securing a spot in the TOP 10 lists of 62 countries, including France, Germany, Italy, and Japan. Notably, it clinched the 3rd position on the global TOP 10 movies list in the non-English category.
The film has also received numerous positive critical reviews. YTN Star reporter Kang Nae Ri remarked, "The film's brisk storytelling, the emotional depth, and the captivating action sequences are truly remarkable." Cine21 journalist Jung Jae Hyun praised the "exquisite action sequences beneath eye-pleasing production design," while Ize columnist Jung Myung Hwa described it as a "stylishly executed emotional revenge drama that exudes youthful and trendy vibes." These reviews have generated high expectations for Ballerina that offers a stylishly crafted and sensationally intense action movie.
>> Netflix's 'Ballerina' Reveals Riveting Character Stills of Jeon Jong Seo, Kim Ji Hoon and Park Yu Rim
Source (1)