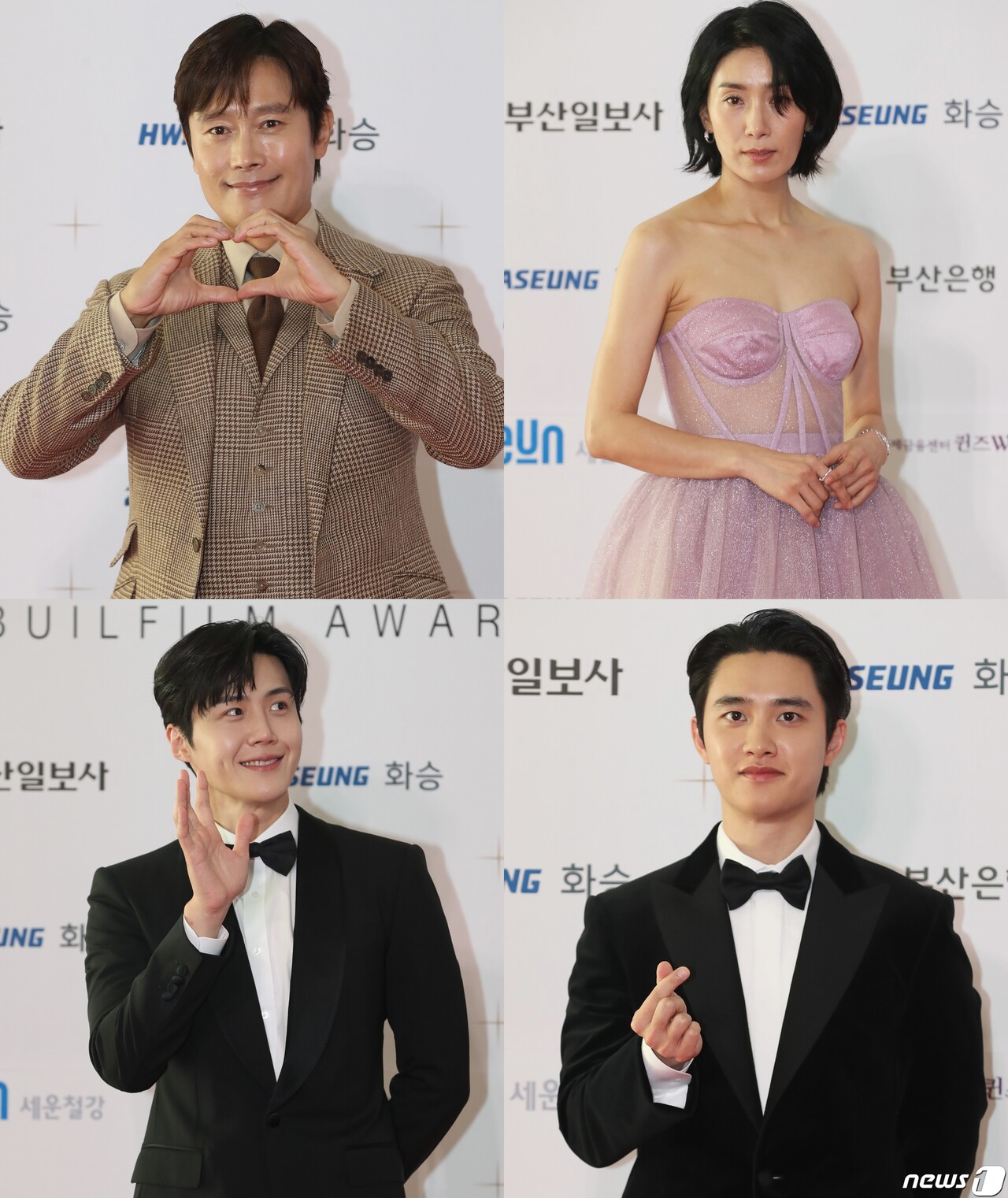 The 2023 Buil Film Awards have officially crowned this year's cinematic royalty.
Held on the 5th in the opulent Signiel Busan in Haeundae District, Busan, the 32nd Buil Film Awards had a star-studded lineup. The event, launched in 1958, reviewed 222 Korean films that hit the screens from August 11th of last year to August 10th of this year. Initially, Lee Je Hoon and Esom were slated to host the event, but due to the actor's health concerns, Esom took the reins as the sole emcee.
Lee Byung Hun took home the Best Actor award for his role in Concrete Utopia, and Kim Seo Hyung won Best Actress for Greenhouse. Lee Byung Hun, the third-time winning Best Actor at the Buil, conveyed his deep gratitude to the audience. "In a world transitioning through the COVID era, many of us have gotten used to OTT films. There were concerns about whether people would still go to the theaters. Thankfully, a large number of people did," he stated, urging people to keep visiting cinemas.
Meanwhile, the most acclaimed film of the year was Concrete Utopia. The movie swept a total of four awards, including Best Actor, Best Film, Star of the Year, and Best Cinematography. Smugglers also had its moment in the spotlight, as Kim Jong Soo and Go Min Si clinched the Best Supporting Actor and Actress awards.
The Childe star Kim Seon Ho and Next Sohee actress Kim Si Eun won the Best New Actor and Actress awards. A thrilled Kim Seon Ho said, "It's an honor to receive an award that one can get only once in a lifetime." He continued, "Despite my shortcomings, I'm grateful to The Childe staff and fellow actors for always making the shooting a joyful experience. It was truly an honor and a delight to work with everyone. I thank and love you all, including the fans who always support me, and everyone who watched The Childe, including my parents."
In the popularity stakes, the Star of the Year award was shared by Park Bo Young of Concrete Utopia and Do Kyung Soo of The Moon.
Check out the full list of winners below!
Best Film: Concrete Utopia
Best Actor: Lee Byung Hun (Concrete Utopia)
Best Actress: Kim Seo Hyung (Greenhouse)
Male Star of the Year: Do Kyung Soo (The Moon)
Female Star of the Year: Park Bo Young (Concrete Utopia)
Best Supporting Actor: Kim Jong Soo (Smugglers)
Best Supporting Actress: Go Min Si (Smugglers)
Yu Hyun Mok Film Arts Awards: Bae Doona (Next Sohee)
Best New Actor: Kim Seon Ho (The Childe)
Best New Actress: Kim Si Eun (Next Sohee)
Best Director: July Jung (Next Sohee)
Best New Director: Lee Ji Eun (The Hill of Secrets)
Best Screenplay: Kim Se In (The Apartment with Two Women)
Best Cinematography: Cho Hyung Rae (Concrete Utopia)
Best Art Direction: Jin Jong Hyun (The Moon)
Best Music: Dal Pa Ran (Phantom)