Producer Na Young Seok's upcoming highly-anticipated show KongKongPatPat (literal title) is set to tickle your fancy.
Slated to premiere on October 13th at 8:40 PM KST, KongKongPatPat boasts a dream team of celebrity BFFs: Lee Kwang Soo, Kim Woo Bin, Do Kyung Soo, and Kim Ki Bang, making it the talk of the town.
Designed as a light-hearted documentary series, KongKongPatPat spotlights the hilarity that ensues when close friends try their hand at farming. The show promises a raw and realistic look at the four best friends. While these four may be "farming newbies," they bring a genuine passion for both crops and leisure, often losing track of time as they frolic away.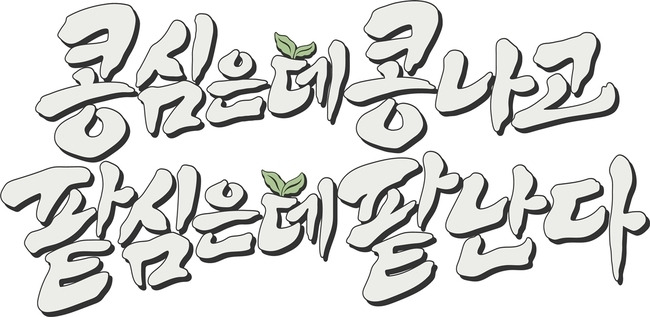 Lee Kwang Soo, the appointed leader in this rural adventure, seamlessly toggles between comic relief and earnest endeavor. Dubbed the "laughter cheat key," he's all set to spread his cheerful energy while also stepping up as a dependable problem solver.
Kim Woo Bin, the first to become a regular cast member of a TV show, emphasizes etiquette for the audience, going all out with his farm fashion. Sticking to a strict "understand first, act later" policy, his steadfast character promises fresh laughs.
The "golden maknae" Do Kyung Soo impresses with his intuitive understanding of his older pals, showcasing a knack for maximizing work efficiency and culinary talent. He'll steal the limelight with his exceptional contributions. Kim Ki Bang is a natural-born farmer who skillfully navigates agricultural machinery. He passionately tends to the farm, setting an example for others and lightening the mood with his tender-hearted humor.
With a cast of uniquely inept farmers but tight-knit friends, KongKongPatPat has us all eager for its premiere.
Source (1)