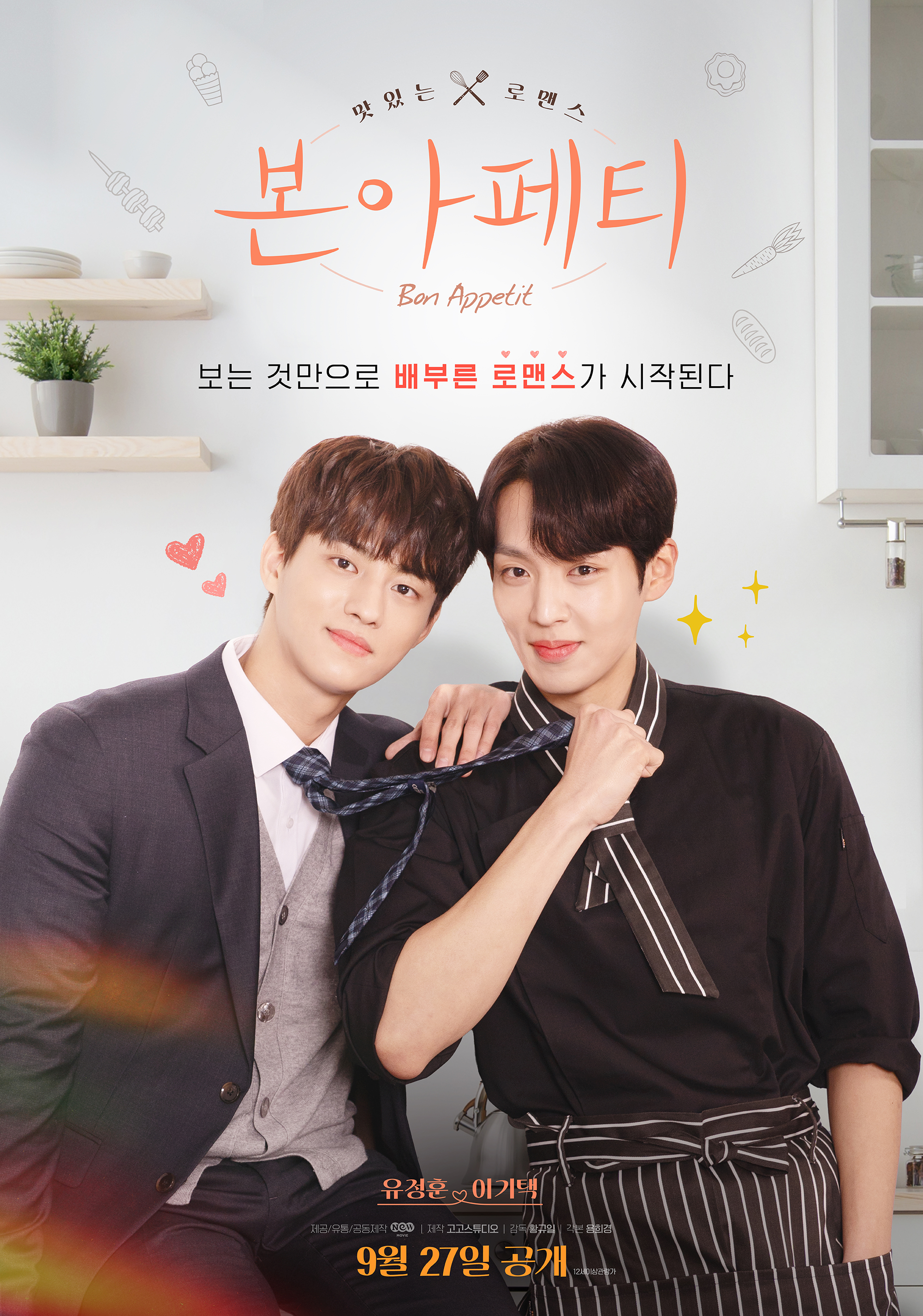 NEW Studio has dropped an official teaser poster, trailer and release date for its upcooming BL drama series, Bon Appétit (literal title).
Bon Appétit is a romantic comedy-drama about a fast-food enthusiast named Do Hoon (played by Yoo Jung Hun) and a skilled cook named Yoon Soo (Lee Ki Taek). Their romantic journey kicks off when Yoon Soo becomes Do Hoon's new neighbor.
The teaser poster and trailer have piqued our curiosity about the budding romance between these two characters. The poster reads, "Prepare for a love story that satisfies your cravings," and features Yoon Soo in a chef's uniform playfully tugging on Do Hoon's tie, giving us a taste of their developing relationship.
The trailer starts with Yoon Soo moving in next door to Do Hoon, and it follows their journey as they become closer, eventually sharing meals together. Yoon Soo's proactive offer to cook for Do Hoon every night adds to the excitement of their blossoming connection. Moreover, the scenes where Yoon Soo's heart flutters at Do Hoon's question, "Are you waiting for my food?" leave us eagerly anticipating the upcoming story.
Bon Appétit will be released on September 27th.
Source: Studio & New