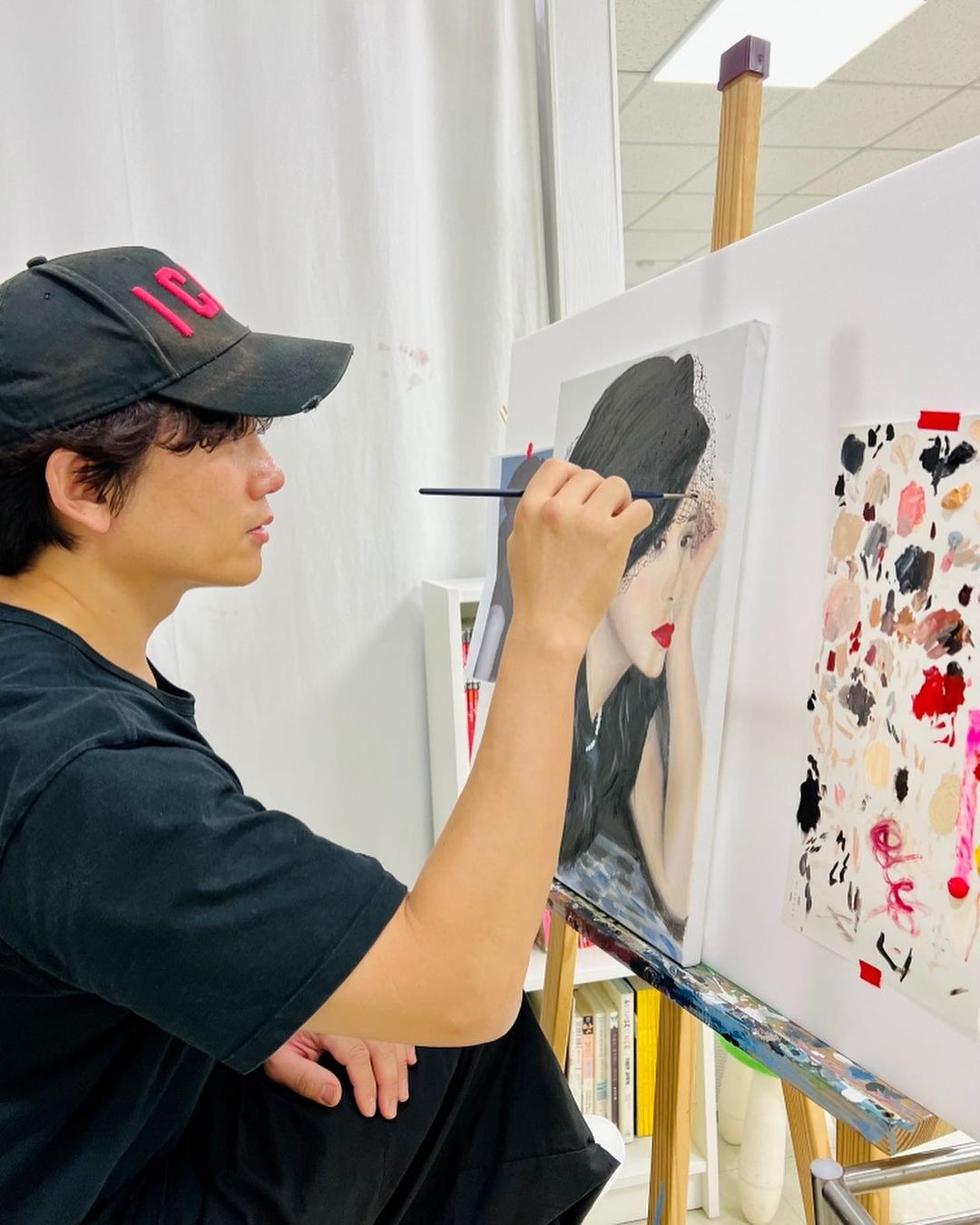 Lee Bo Young shared a beautiful portrait her husband Ji Sung painted for her.
On August 28th, the actress took to her Instagram to share a picture of her husband drawing her.
In the picture, Ji Sung is deeply focused on drawing his beloved wife, with her photo placed right next to the portrait. Fans who have seen this lifelike portrait are amazed by his impressive painting skills.
The photo captures the sweet side of Ji Sung as he carefully paints a portrait of his wife. Lee Bo Young also gives a glimpse of her joyful married life by posting his artwork on her Instagram.
Back in 2013, Lee Bo Young and Ji Sung tied the knot after six years of dating. And just two years after getting married, they welcomed their baby daughter named Ji Yu into their loving family.
>> 14 Korean Celebrity Couples Who Found Their Happily Ever on Set
Source (1)