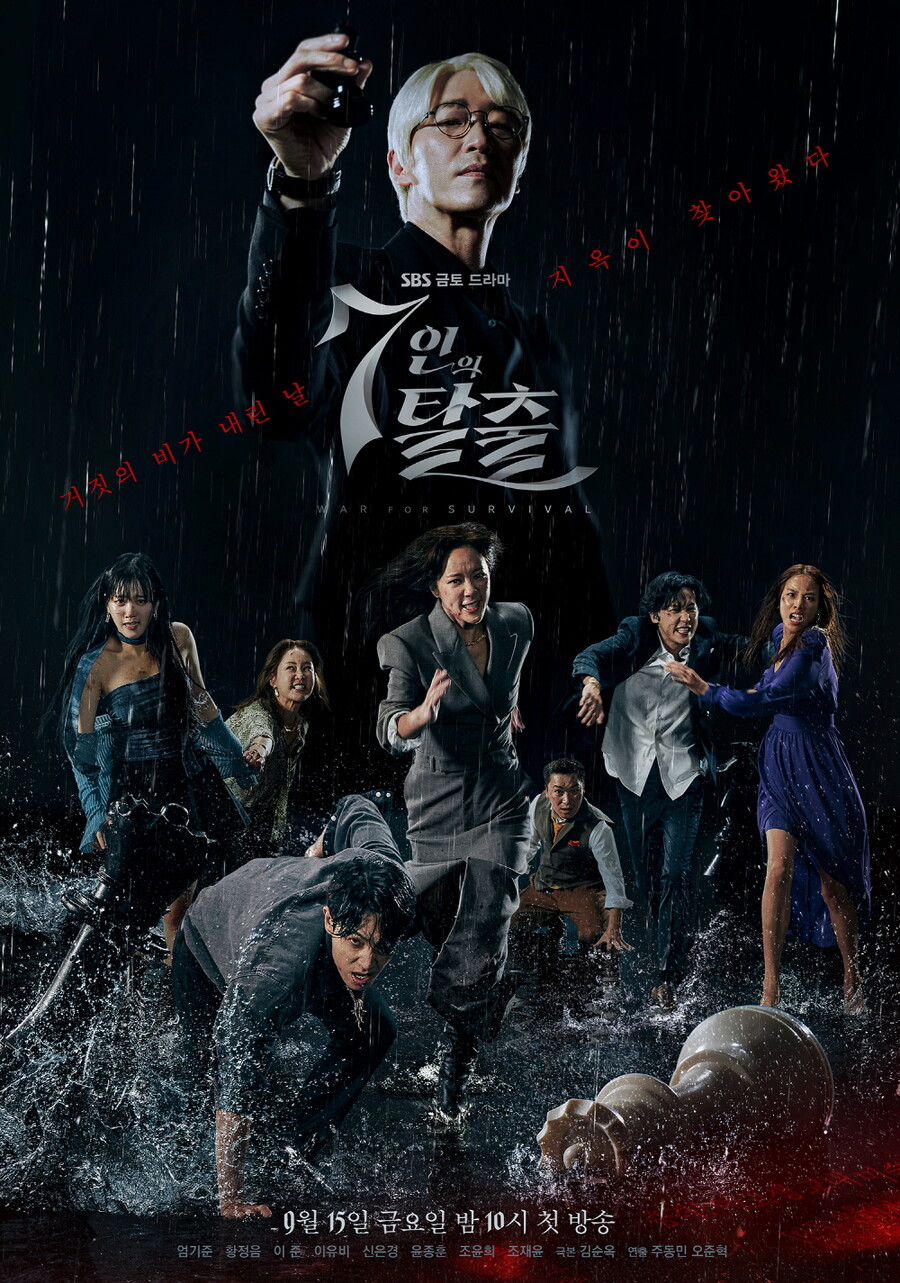 SBS has released fresh new posters for 7 Escape, a new Friday-Saturday series by writer Kim Soon Ok.
7 Escape is a revenge drama that depicts the struggles of seven wrongdoers entangled in the disappearance of a girl as well as the blood-soaked retribution they face.
The upcoming drama marks the latest collaboration between writer Kim Soon Ok and director Joo Dong Min, who previously worked together on The Last Empress and The Penthouse. Joining the cast are Um Ki Joon, Hwang Jung Eum, Lee Joon, Lee Yubi, Shin Eun Kyung, Yoon Joong Hun, Jo Yun Hee and Jo Jae Yoon.
The teaser trailer suggests that Kim Soon Ok's new series will unfold a more shocking narrative than her previous works.
The intriguing poster adds to the curiosity with the phrase "The hell came to find me on the rainy day of lies," hinting at the impending judgment for the sins committed by the seven individuals.
The production team stated, "The drama revolves around those driven by wicked desires, doing whatever it takes to achieve their aims. Get ready to see how the wealth and success gained through deceit will be destroyed when faced with the consequences of their actions. This revenge drama will deliver a harsh yet satisfying storyline."
7 Escape will premiere on September 15th.
Source (1)