Amidst the growing spotlight on body images in the K-pop idol scene, we're seeing a mix of reactions.
Kwon Eun Bi has become quite the sensation, earning the title of 'Waterbomb Goddess' after her attention-grabbing appearance at the summer music festival.
Starting off in IZ*ONE, she won hearts with her classic feminine charm. And when she confidently donned a bold bikini at a June musical event, the buzz around her only grew.
Eun Bi's popularity keeps climbing, thanks to her standout performance at the festival and her quick wit on various variety shows. With her, conversations about women's bodies and looks are back on the table in the K-pop world. But not everyone is on board with these discussions, fearing potential downsides.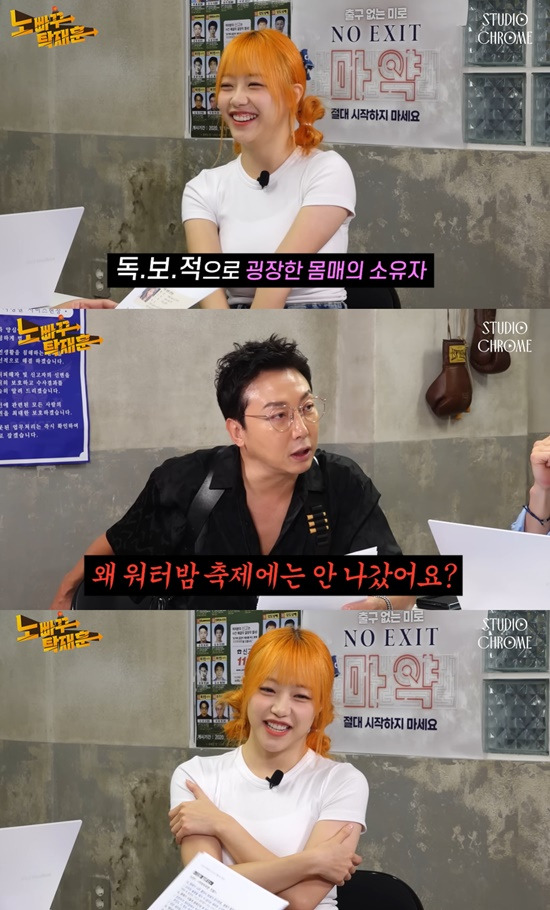 And it's not just her. Similar worries have cropped up around Jee Won from Cignature. She recently made waves with a preview video on YouTube's Noback Tak show. In the clip, Shin Kyu Jin spotlighted her physique, and Tak Jae Hoon straight-up asked, "You know you're getting attention for your looks. So, why skip the WATERBOMB festival?" Jee Won responded with a chuckle and a protective arm around herself.
After the video dropped, some fans voiced concern, saying, "It's not cool that she's only being judged for her looks" and "Female idols are now trading their image for fame." But others are taking a more positive stance on this trend, cheering for Jee Won's overdue moment in the spotlight with comments like, "Finally, Jee Won is getting the recognition she deserves" and "I've been waiting for this!"
Source (1)