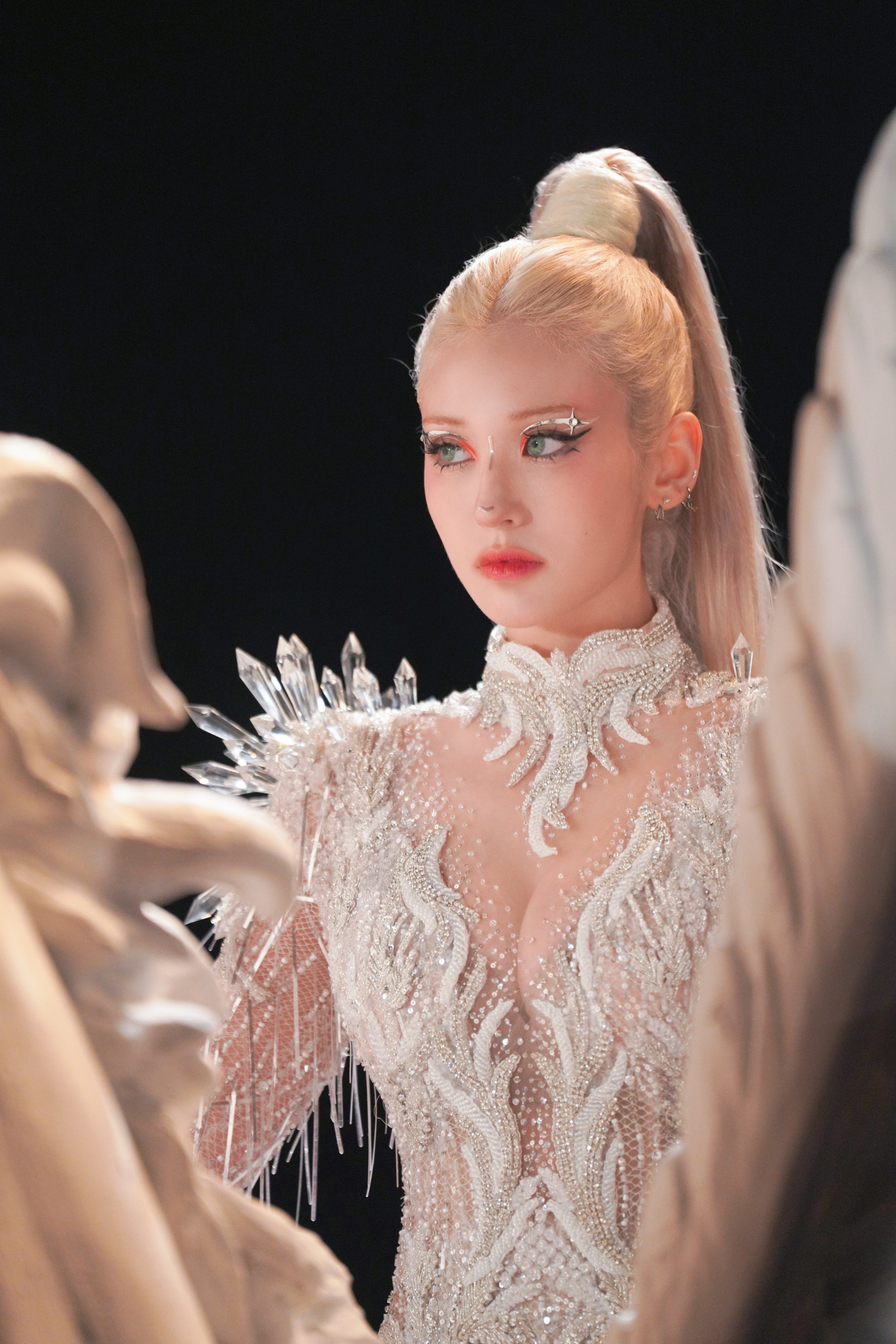 Jeon Somi's "Fast Forward" music video is under the microscope for potential tracing allegations.
Jeon Somi finds herself amidst unexpected controversy as her new music video for "Fast Forward" faces allegations of tracing an iconic manga character. On the 9th, an official from The Black Label responded to the tracing suspicions surrounding "Fast Forward" MV, stating they are "currently verifying."
Jeon Somi unveiled her new EP Game Plan on the 7th, alongside the release of the title track's music video, "Fast Forward." The video garnered immediate attention, clinching the top spot on YouTube's Worldwide Trending Chart and becoming the most-watched music video within 24 hours of its release. Riding on this momentum, the video amassed tens of millions of views in less than a day.
However, the triumph was soon overshadowed by unforeseen allegations. Observant fans pointed out that a character in "Fast Forward" bore a striking resemblance to Lum from Rumiko Takahashi's beloved manga Urusei Yatsura. The similarities were so stark that some even suggested it appeared as if the MV's creators might have directly traced over the original manga character.
Rumiko Takahashi, a living legend in the manga realm, debuted in 1978 with Urusei Yatsura and has remained active for decades. With renowned works like Ranma ½ and Inuyasha under her belt, she's a well-recognized name even outside of Japan. As such, people are eagerly awaiting how this controversy will unfold.
Source (1)