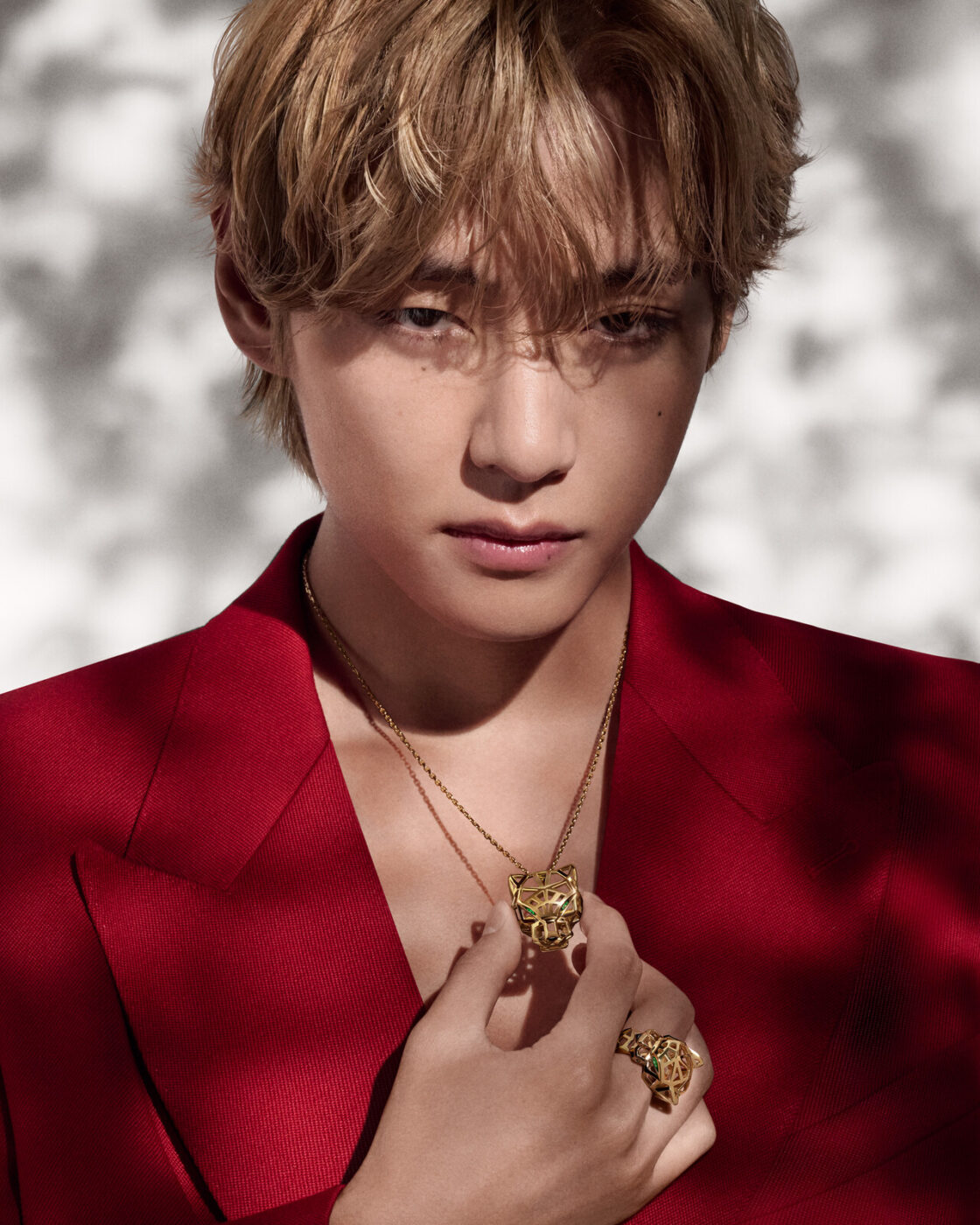 BTS' V has demonstrated his tremendous influence as a guarantee of success, being named the global ambassador for Cartier.
On the 19th, the French luxury brand Cartier announced V as its global ambassador as their Panthère de Cartier campaign.
Arnaud Carrez, Cartier's senior vice president and Chief Marketing, explained the selection, "V follows his trajectory with the same determination as the panther. A free spirit, both author and composer, he magnetizes an entire generation as a soloist and a member of the group BTS."
News of V's appointment as Cartier's global ambassador created such a stir that, within minutes, Cartier's website experienced a surge in traffic that temporarily crashed the site.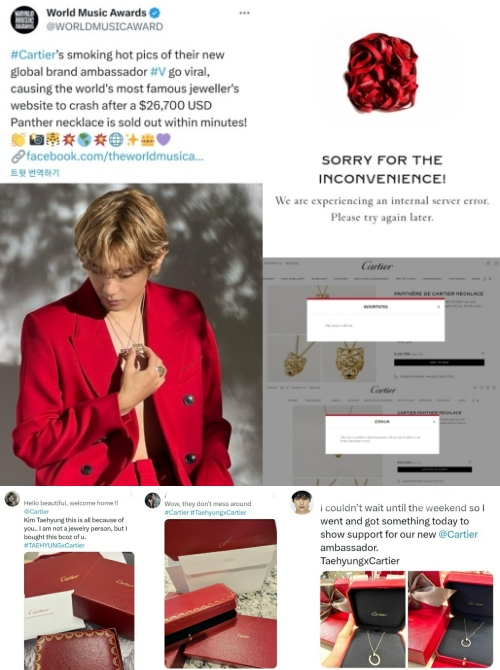 Highsnobiety, a global fashion magazine, reported that fans flocked to online retailers to purchase the $26,700 necklace V wore, quickly selling out the entire stock. The necklace immediately sold out on Cartier's online stores in France, the UK, and other countries, prompting announcements that it would be available for purchase once restocked.
Eager fans rushed to Cartier stores to purchase their own products, proving V's influence.
The phenomenon of a luxury brand's website crashing is not unprecedented. In March, Celine's website also went down immediately after announcing V as a global ambassador, proving his blazing popularity. Brand Finance, an economic analysis institution, reported that Celine saw a 51% surge in growth after recruiting V as the new face of the brand, heightening anticipation for the artist's performance as Cartier's ambassador.
Source (1)