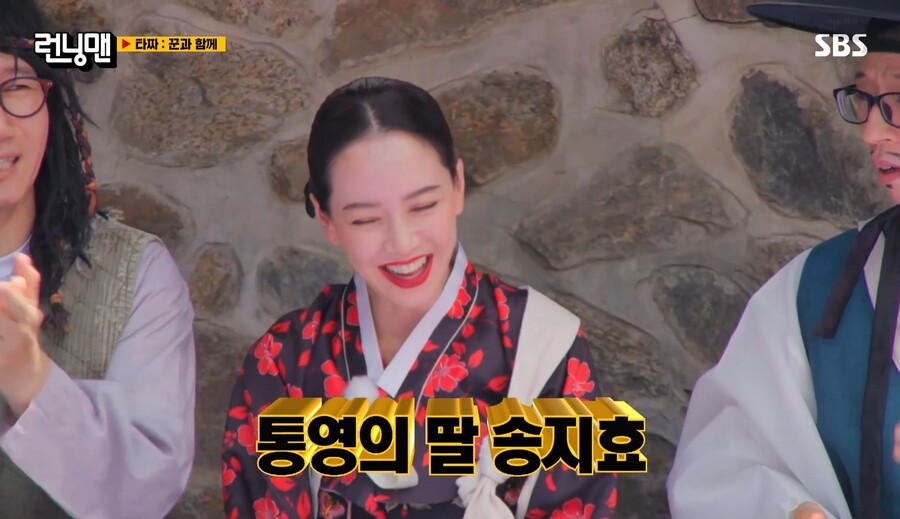 Song Ji Hyo's family fortune has come into the spotlight, leaving fans and fellow celebrities stunned.
SPOTV News reported that the star's father is the CEO of a prominent marine transportation company in Tongyeong. Notably, the company owns an impressive 382-ton passenger ship, and Ji Hyo's father has been running the business since 2018.
The revelation occurred during the July 16th broadcast of Running Man, when one of the show's emcee, Yoo Jae Suk, boldly inquired about Ji Hyo's background, teasing, "You come from a pretty rich family, don't you?" The actress playfully responded, "Well, my father was once an office worker."
But things took an unexpected twist when another cast member, Ji Suk Jin, chimed in with some surprising information about Ji Hyo's mother, claiming, "Her mother owns a big restaurant in her town." Not to be outdone, Jae Suk added, "Isn't it a famous noodle restaurant?" And this is when the bombshell was dropped – Ji Hyo clarified, "She is in the cruise ship business in Tongyeong," leaving everyone utterly shocked.
Yang Se Chan's jaw practically hit the floor, exclaiming, "Isn't a cruise ship worth hundreds of thousands of dollars at least?" Haha, too, couldn't hide his astonishment and admitted, "I had no idea until today!" Lightening the mood, Jae Suk playfully remarked, "Song Ji Hyo is now officially the daughter of Tongyeong."
In a candid moment, Ji Hyo humbly disclosed, "That's my family's wealth, not mine. It's not my place to talk about their wealth," highlighting her desire to be independent of her family's financial standing.
As the news about her family's fortune takes the internet by storm, we can't help but wonder how this revelation will impact Ji Hyo's career and public image. Currently, she is in a legal dispute with her former agency, Uzurocks, over an unpaid settlement.
Source (1)