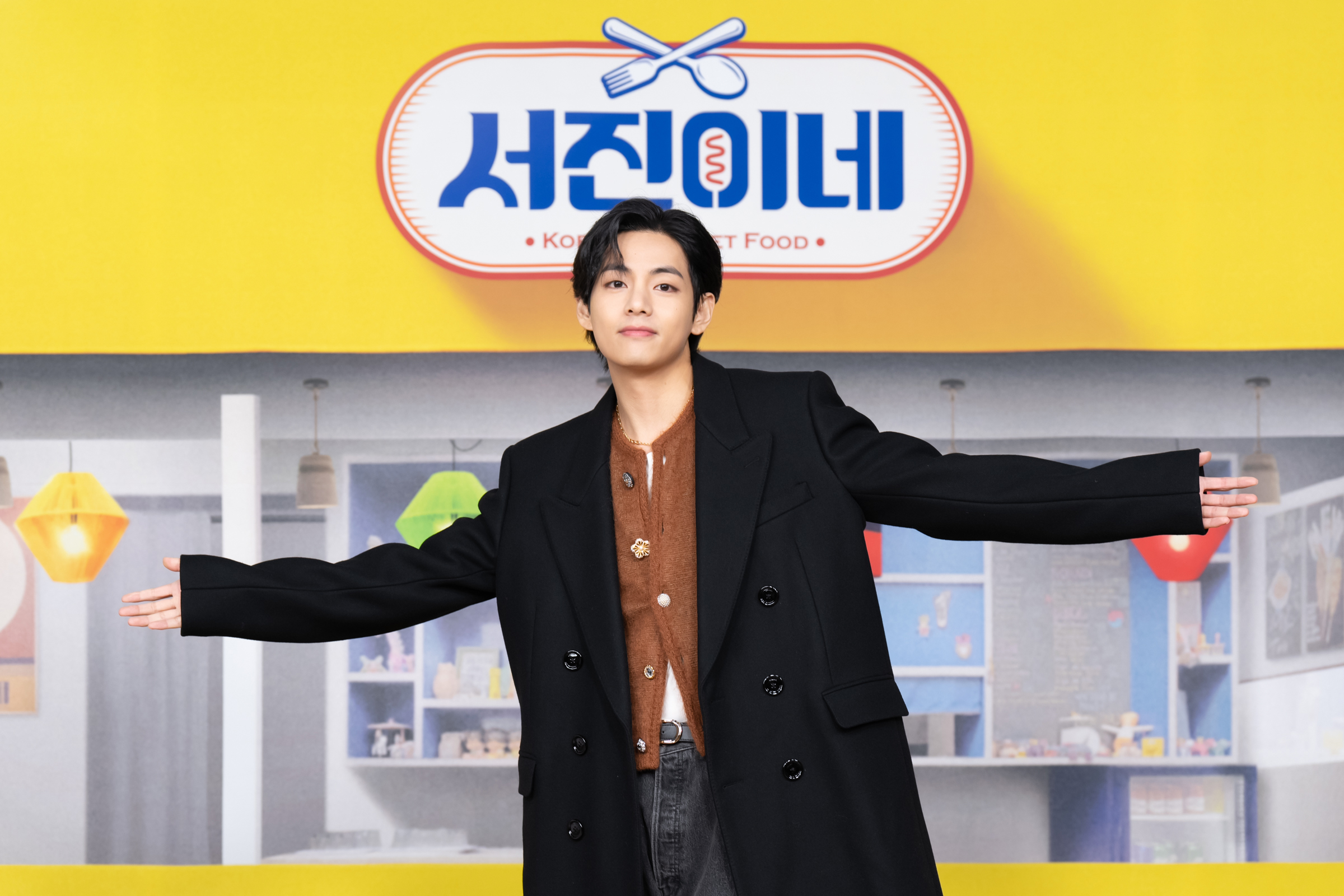 Producer Na Young Seok has highly praised BTS's V for his outstanding performance as a rookie intern on Jinny's Kitchen.
In a recent interview with Weverse Magazine, Na lauded V for perfectly playing his role despite being a newcomer in the show.
V joined the cast of Jinny's Kitchen as a new member, bringing a fresh vibe as he discussed working conditions (which no one has done before). His chemistry with Lee Seo Jin, who's been promoted to the boss, spun an exciting array of new situations.
Regarding this, Na shared, "I found that really fun. Taehyung (V) hasn't regularly appeared on a variety show outside of BTS' content. But he is incredibly smart. After shooting for 2-3 days, he quickly caught onto the flow and thought about how to make things fun while working hard at the same time." He added, "The response was also good. These days, it's hard to get such high ratings."
With his dynamic role as a "super intern," V landed atop the chart in the RACOI (Response Analysis on Content of the Internet) ranking for variety show appearances. In this ranking, which includes 27 different variety shows, V demonstrated his unrivaled presence by ranking first four times during the third and fourth weeks of March and the first weeks of April and May.
Throughout the filming, V tasted various types of ramyeon, drawing global attention to Korean ramyeon. Samyang Foods conducted indirect advertising on Jinny's Kitchen. During the airing period of March and April, it reported a 29.7% increase in domestic sales for Hot Chicken Flavor Ramen compared to the previous year.
>> BTS' V Creates Unforgettable Memories With Mexican Fans on 'Jinny's Kitchen' Set
Source (1)