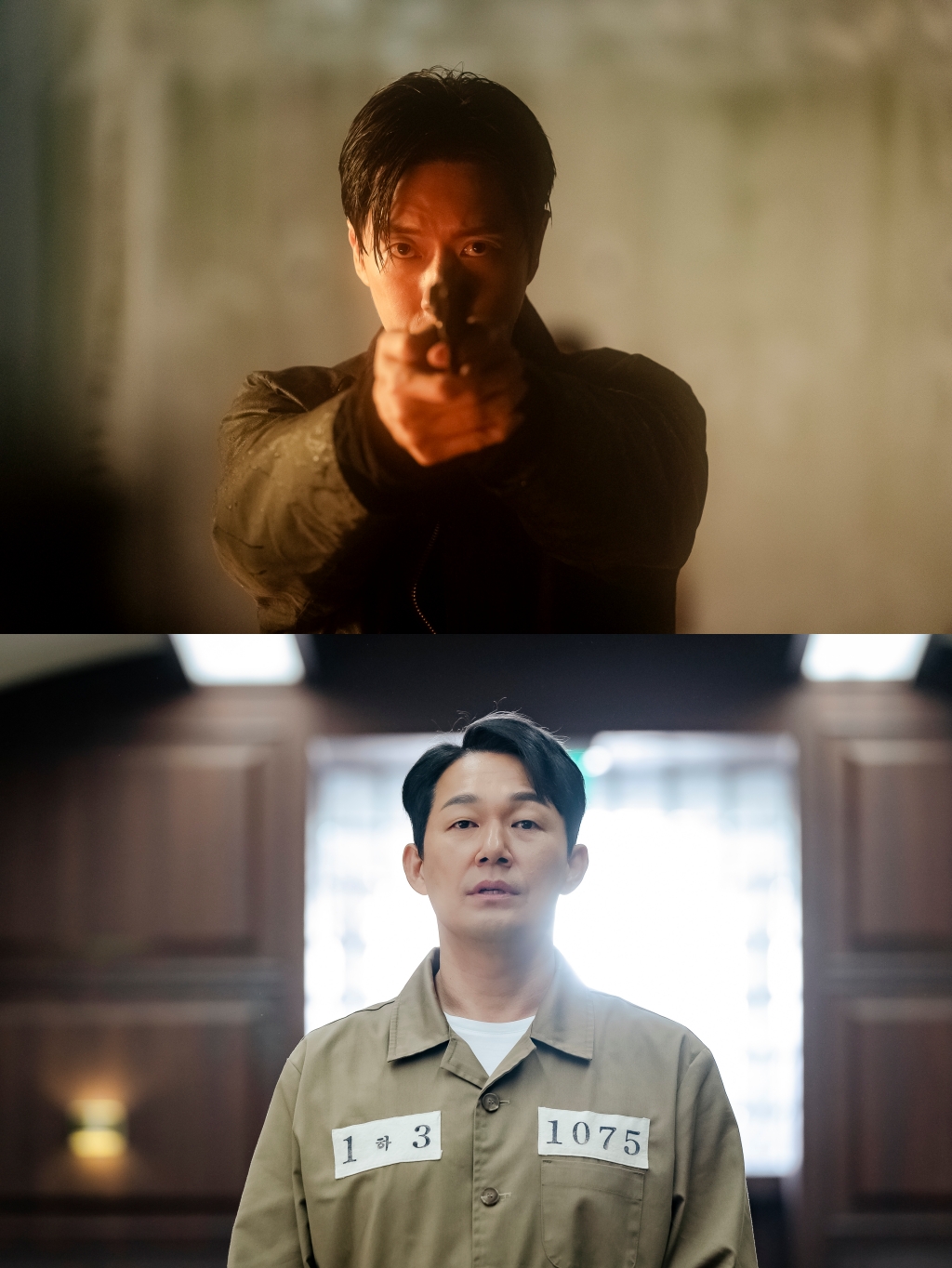 Park Hae Jin and Park Sung Woong have reunited on the small screen for a thrilling ride.
Set to premiere on August 10th, SBS's new series The Killing Vote is a gripping tale of public participatory justice, tracking an unidentified vigilante who executes villains through a national vote. The show boasts an impressive lineup, including Park Hae Jin, Park Sung Woong, and Lim Ji Yeon.
The reunion of Park Hae Jin and Park Sung Woong in The Killing Vote has sparked considerable interest. The two previously collaborated in the 2017 drama Man to Man, where they flaunted a mesmerizing bromance. Their reunion after six years is a much-anticipated event, especially as they are set to portray a tense confrontation in the new drama.
Park Hae Jin steps into the role of Kim Moo Chan, the Metropolitan Investigation Team 1 leader. His character, a master tactician known for taking any emerging case under his wing, has been on the fast track. The actor sheds his suave, sophisticated image, transforming into a rugged, unrestrained detective.
착한 얼굴에 그렇지 못한 카리스마🖤
경찰 제복도 찰떡으로 어울리는 박해진

SBS 새 드라마 <국민사형투표>
☞ 8월 10일 [목] 밤 9시 첫 방송#SBS새드라마 #국민사형투표 #TheKillingVote#국민사형투표스틸 #스틸#박해진 #박성웅 #임지연 pic.twitter.com/5qdB31nP1u

— SBSNOW (@SBSNOW) July 4, 2023
Park Sung Woong plays Kwon Suk Joo, a long-term prisoner who confessed to personally killing the man who sexually assaulted his eight-year-old daughter. Suk Joo, once a renowned scholar of law, is an enigmatic character with an unclear moral compass. This time, Park Sung Woong offers a nuanced performance of a character that blurs the line between good and evil.
법학자이자 장기 복역수, 박성웅
번뜩이는 눈빛만으로 존재감 폭발💥

SBS 새 목요드라마 <국민사형투표>
☞ 8월 10일 [목] 밤 9시 첫 방송#SBS새목요드라마 #국민사형투표 #TheKillingVote#국민사형투표스틸 #스틸#박해진 #박성웅 #임지연 pic.twitter.com/O0ZZKrHBzj

— SBSNOW (@SBSNOW) July 5, 2023
After becoming entangled in an incident, they'll lead a complex and subtle psychological battle.
The production team commented, "Just having Park Hae Jin and Park Sung Woong together is like having an ace in the hole. They passionately and fervently discuss their characters and scenes whenever they film together." They added, "We urge viewers to look forward to the sharp confrontation between the two in the drama, who in reality are close friends."
Source (1)