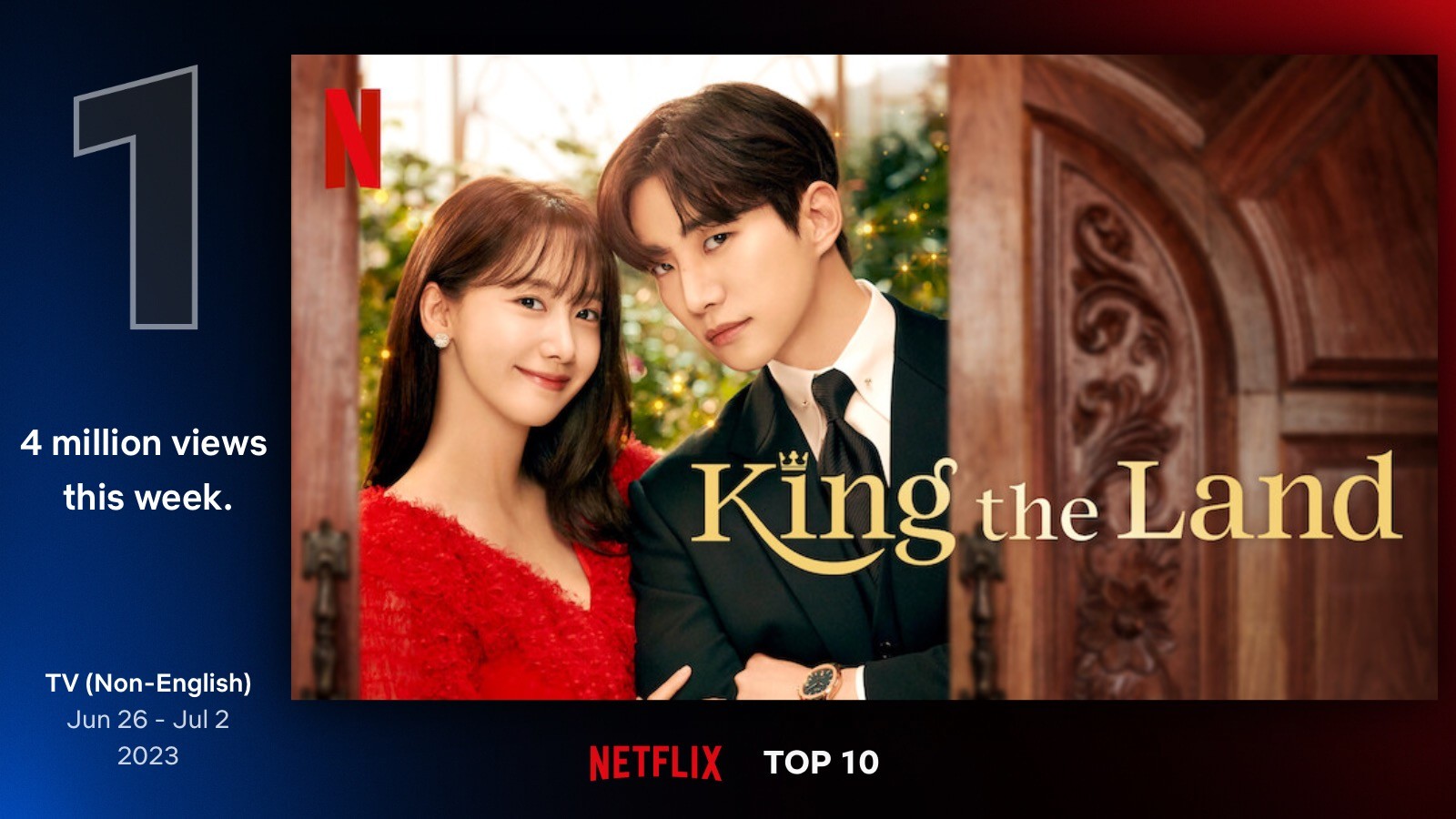 JTBC's weekend drama King the Land has emerged as the top non-English language show on Netflix, according to Flixpatrol.
From June 26th to July 2nd, King the Land amassed an impressive 4 million views and 24.5 million watch hours on Netflix. This marked a substantial increase of 7 million watch hours compared to the previous week's 17.5 million hours, propelling the series from the 2nd spot to the coveted No.1 position.
Not only did King the Land claim the number one spot globally, but it also dominated the viewing rankings in several Asian countries. The show captured the top position in Hong Kong, Indonesia, Malaysia, the Philippines, Taiwan, Vietnam, and Singapore. Additionally, it secured a place among the TOP 10 rankings in 31 countries, including Japan, Pakistan, Saudi Arabia, Qatar, Sri Lanka, Thailand, Turkey, the United Arab Emirates, Greece, Romania, Egypt, Kenya, Morocco, Nigeria, and more.
The success extended beyond regional boundaries, as it even made a splash in the worldwide viewing rankings on Netflix.
Within just one day, on the 4th, the hit series claimed an impressive 5th position among viewers globally.
Source (1)