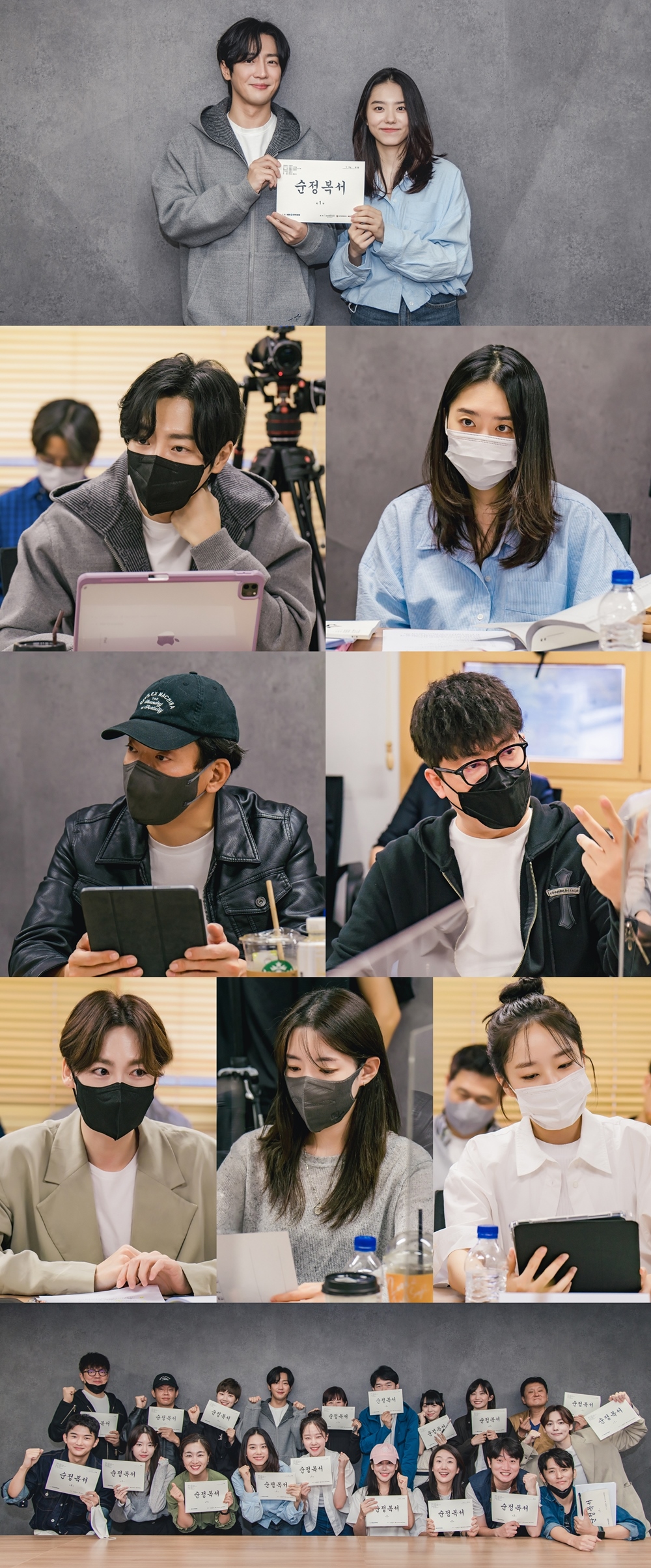 KBS unveiled exciting photos from the table read of Pure Boxer.
Pure Boxer is a drama adaptation of Pure Boxer Lee Kwon Sook, a novel written by Choo Jong Nam who previously won the Kyobo Bookstore Story Contest. The series is about a genius boxer named Lee Kwon Sook who vanished right before winning the Grand Slam. Her life takes a dramatic turn when she encounters a cold-blooded agent named Kim Tae Young, who match-fixes to make a profit from bringing success to athletes.
Lee Sang Yeob, Kim So Hye, Park Ji Hwan, Kim Hyeong Mook, Kim Jin Woo, Ha Seung Ri and Chae Won Bin joined the recent table read along with directors Choi Sang Yeol and Hong Eun Mi and writer Kim Min Ju.
Lee Sang Yeop takes on the role of Kim Tae Young, an S&P sports agent who manipulates talented athletes and discards them after taking the majority of their earnings. Kim So Hye portrays Lee Kwon Sook, a prodigious boxer who mysteriously disappears just before accomplishing the Grand Slam.
Lee Sang Yeop and Kim So Hye showcased their remarkable chemistry during their first table read. They expressed their thoughts on the drama, stating, "Pure Boxer explores the determination of individuals who face adversity. It's ironic to witness people striving to lose. Please stay tuned to discover what they aim to gain from this high-risk game that jeopardizes their lives."
The production team commented, "We thoroughly enjoyed the table read thanks to the passionate performances delivered by the cast. Anticipate their upcoming performances, which will help cool down the summer heat."
Pure Boxer is scheduled to premiere in August.
Source (1)