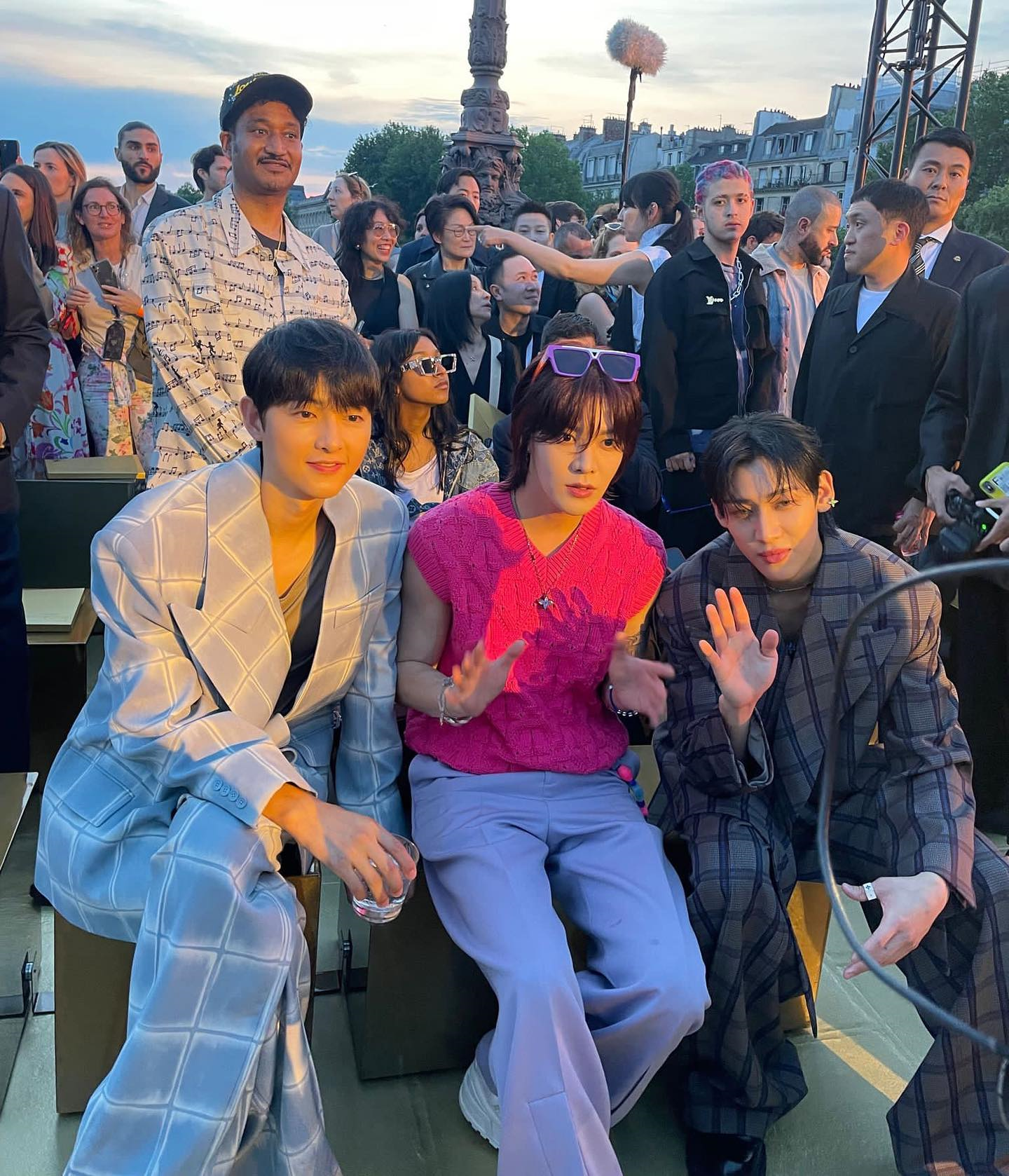 Song Joong Ki struck a pose at Pharrell Williams' debut Louis Vuitton show on the picturesque Pont Neuf Bridge in the heart of Paris.
Joining him were none other than NCT's Yuta and GOT7's BamBam, creating an ensemble of unmatched star power.
Song Joong Ki effortlessly exuded charm and style, rocking a chic oversized checkered suit that left fans in awe. He was also seen happily interacting with fans, showcasing his warm and approachable nature.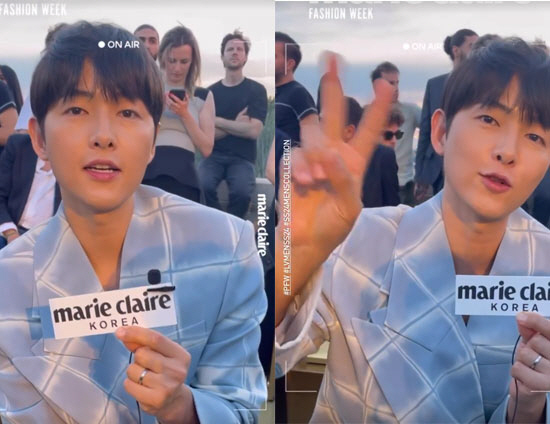 During an interview, he expressed his excitement, stating, "I'm going to savor every moment of this show. Wishing you all the happiness and good health."
Song Joong Ki shared his joyous news earlier on January 30th, announcing his marriage to the talented British actress Katy Louise Saunders. Adding to their bliss, the couple recently welcomed their first child on June 14th, marking the beginning of a beautiful chapter in their lives.
While his statement regarding the challenges of being a husband and father in the industry sparked some controversy, Song Joong Ki remains undeterred.
With his latest film Hopeless earning rave reviews at this year's prestigious Cannes Film Festival, excitement builds as fans eagerly anticipate his upcoming projects.
Source (1)