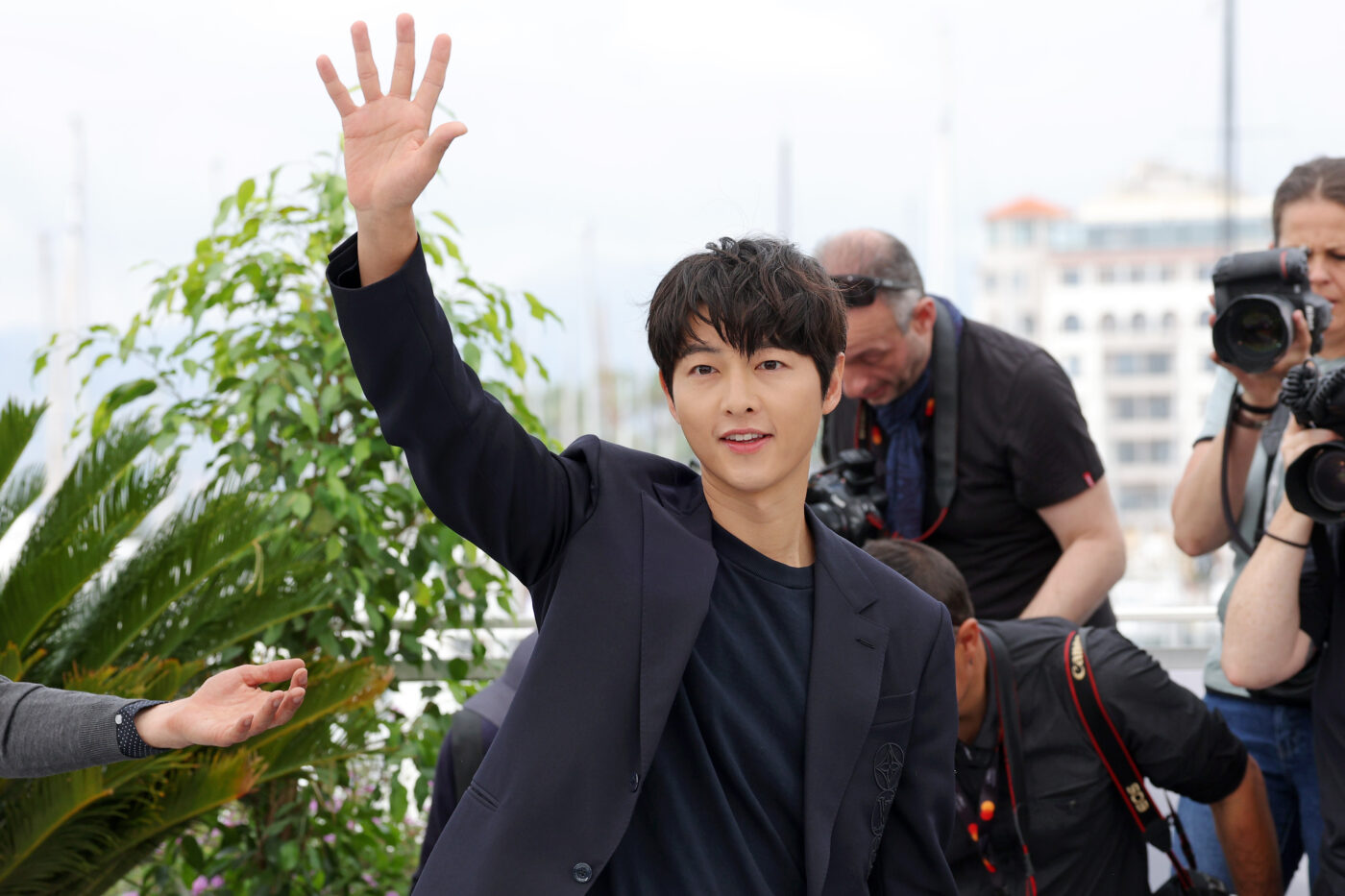 Song Joong Ki has recently sparked controversy following an interview with Chinese media outlet Sina Entertainment.
During the discussion, he commented on his upcoming film Hopeless. Hopeless narrates the tale of a boy named Yeon Gyu, yearning to escape his hellish reality, who meets Chi Geon, a mid-level boss in a crime syndicate. Song's involvement in the movie, particularly due to his pro bono participation, has been a hot topic of conversation.
"I didn't even consider the payment for this project as something significant. It almost feels embarrassing to bring it up because it was not important for me," the actor explained. "What truly mattered to me was achieving perfection in this film. When I read the script, I thought to myself, 'It's absolutely flawless, but if I were an investor, I might hesitate to invest in it.' Because it's not a typical commercial film," the actor explained earnestly. He further highlighted, "Considering how much I normally get paid for other film projects, a substantial portion of the budget would have been allocated to that, which wouldn't have served the best interests of this film."
In the past, a variety show Free Doctor revealed that Song bagged 200 million won (about $156,000) per episode for tvN's Arthdal Chronicles, which rose to 300 million won (about $234,000) per episode for Reborn Rich.
On the 16th, Song announced the birth of his first child with his wife Katy Louise Saunders. When asked about the balance between his career and family, he said, "Sometimes, becoming a father and a husband means losing your job in this industry." He further added, "But I'm not afraid. Family means everything to me, even more than work. I love my job, and I'll keep striving for success for myself and my family. I can be a good actor, father, husband, and son all at once. I'm confident I can handle it all."
However, some have taken issue with these statements, arguing that the impact of marriage and childbirth on career breaks is often more pronounced for actresses than their actors. They also argue that his comments on losing jobs after marriage and having high net worth seem contradictory, triggering a heated debate among people.
>> Song Joong Ki Extends Stay in Italy Following Son's Birth
Source (1)