Netflix's highly anticipated series Squid Game Season 2 has made headlines with the announcement of its main cast.
However, the reveal has also sparked a wave of criticism surrounding the show's lack of gender and diversity representation among the characters.
During the recent Tudum global fan event held in Brazil, Netflix unveiled the star-studded lineup for Squid Game Season 2. Returning from the first season are Lee Jung Jae, Lee Byung Hun, Wi Ha Jun, and Gong Yoo. Joining the ensemble are new additions Lim Si Wan, Kang Ha Neul, Park Sung Hoon, and Yang Dong Geun.
However, much to the disappointment of fans worldwide, not a single female character was included in the revealed cast.
One of the standout features of Squid Game Season 1 was its diverse array of characters, including women, foreign laborers, and elderly individuals, which added depth and excitement to the series. Notably, performances by Jung Ho Yeon as Sae Byeok, Lee Yoo Mi as Ji Yeong, and Kim Joo Ryoung as the captivating Han Mi Nyeo gained immense popularity following the show's success. Jung Ho Yeon even made history as the first Korean actress to win the 28th Screen Actors Guild Award for Outstanding Performance by a Female Actor.
While recent trends in the entertainment industry have celebrated diverse casting choices, Squid Game Season 2 seems to be deviating from this movement, leading to disappointment among loyal fans worldwide.
Below are some of the comments that flooded the teaser video: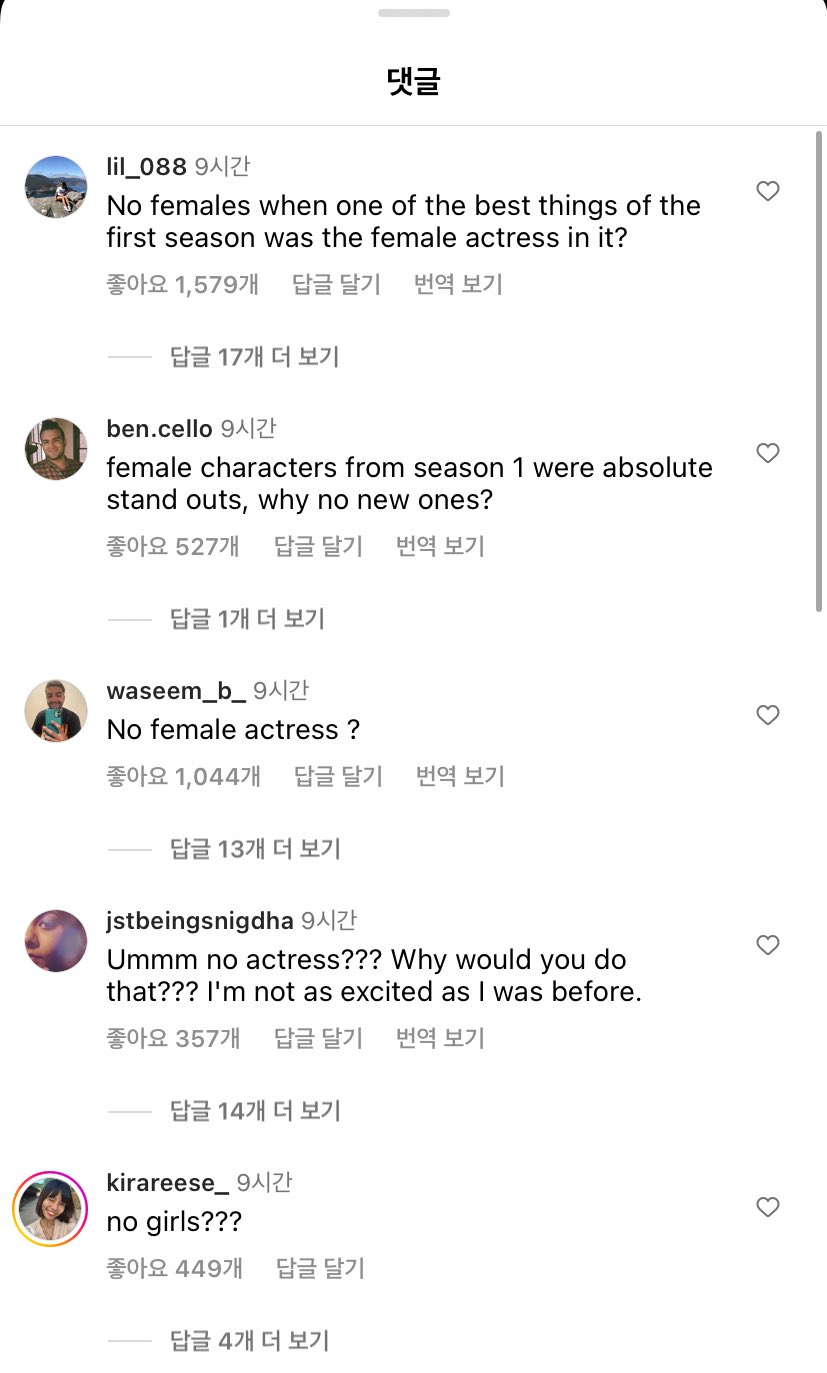 " No females when one of the best things of the first season was the female actress in it?"
"Female characters from Season 1 were absolute stand outs, why no new ones?"
"No female actress?"
"Ummm, no actress??? Why would you do that??? I'm not excited as I was before."
"No girls???"
In response to the backlash, Netflix addressed the concerns on June 20th, stating, "We cannot confirm whether female actresses will appear in Season 2 at this time. However, there will be further casting announcements." 
Source (1)