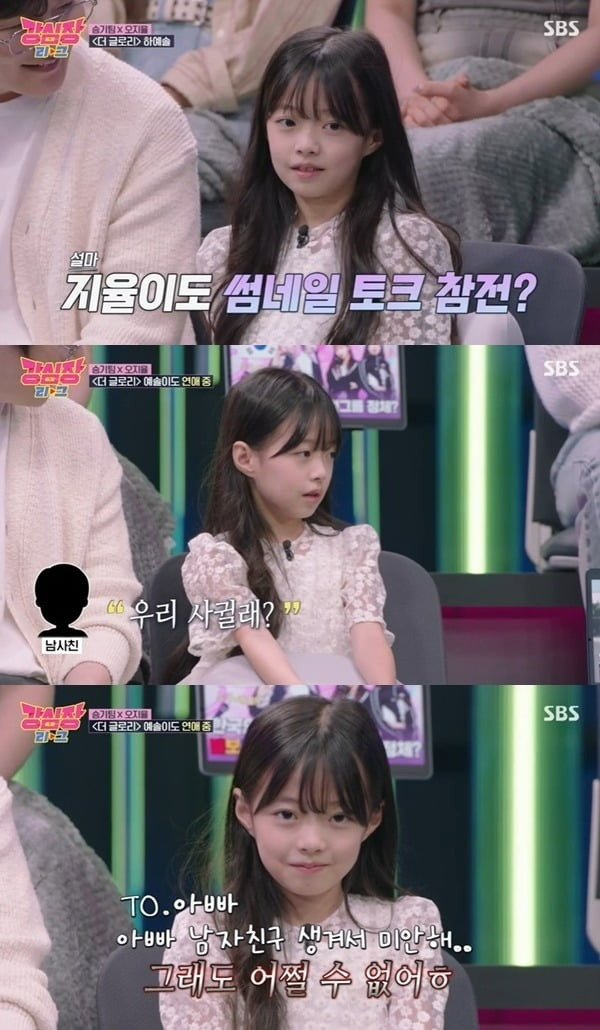 Netflix's The Glory child star Oh Ji Yul melted hearts as she shared an absolutely adorable love story on SBS' Strong Heart League.
The young actress surprised everyone on set when she opened up about her current dating status. During a conversation with Lee Ji Hye, Ji Yul candidly revealed that she does have a boyfriend.
Ji Yul shared the story of how their relationship began, saying, "We used to walk home together after school since our schools are right next to each other. We were just friends at first. Neither of us actually asked the other out, but I finally gathered the courage to ask him if he liked me, and he said yes. Then, he asked me to be his girlfriend, and I happily accepted."
She couldn't help but gush about her amazing boyfriend, adding, "He's really good at sports. And you know what? He told me that he doesn't like me just because I'm on TV. Sometimes, he even tells me to be careful and not run too fast because he's worried I might fall."
When Lee Seung Gi asked if her dad knows about her boyfriend, Ji Yul replied, "Yes, he does know, but he's not exactly thrilled about it." When faced with the tough decision of choosing between her boyfriend and her father for a video letter, she playfully expressed, "It's a difficult choice, but Dad, I'm sorry that I found a boyfriend. You'll just have to deal with it," bringing laughter to the set.
>> Everything to Know About 'The Glory' Child Actress Oh Ji Yul
Source (1)