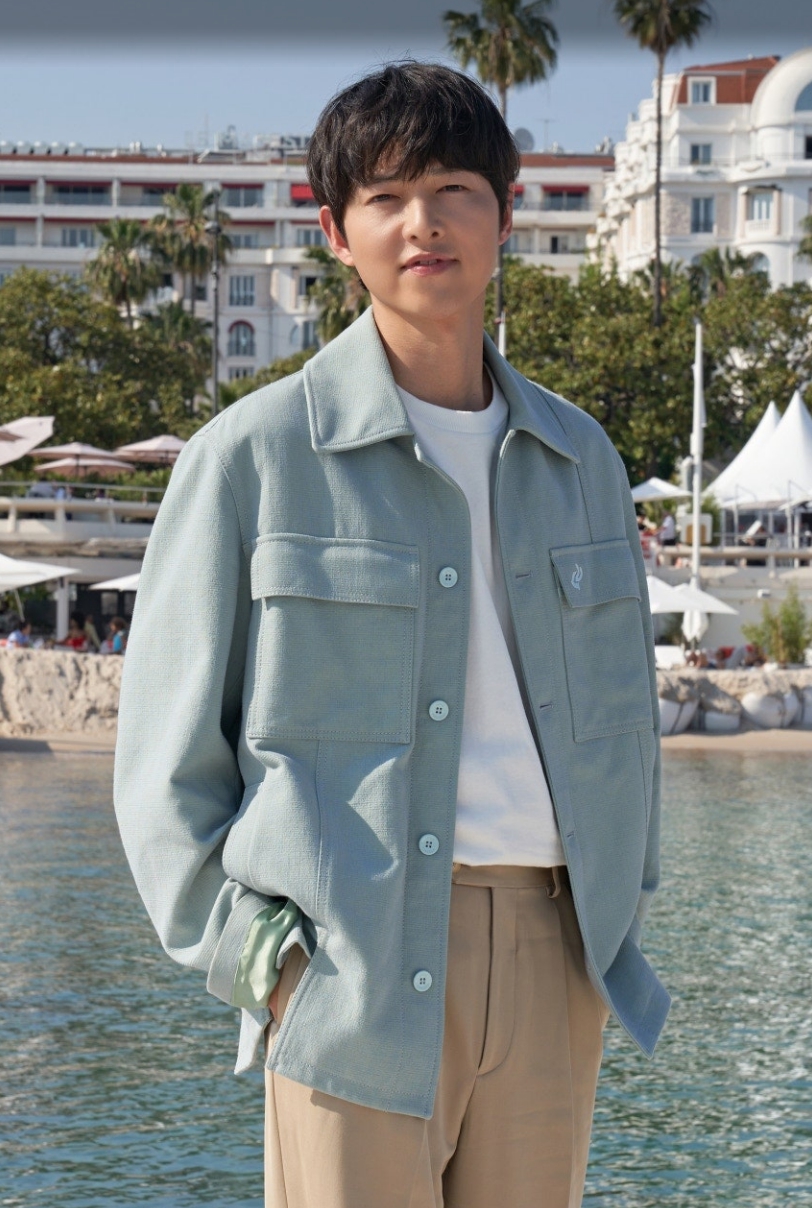 Song Joong Ki, Hong Sa Bin, and BIBI have officially been invited to the 76th Cannes International Film Festival for their movie, Hopeless (directed by Kim Chang Hoon). During an interview in Cannes, France, Song Joong Ki revealed that he was attending the prestigious film festival with his beloved wife, British actress Katie Louise Saunders, who is expected to give birth in about a month's time.
"I brought Katie along," Song Joong Ki said. "The culture around pregnancy is different overseas. They recommend a lot of walking, strolling, and exercising. There's about a month left until the due date. We don't have a baby bump nickname. Although the Cannes Film Festival is important, my whole focus is on her health."
Between promoting his film, Song Joong Ki is also concentrating on looking after his wife. "I have to take care of my wife in between promoting the film and after all the promotions are over. The official schedules end at the end of this week. After that, I have to head straight off to film the Netflix movie My Name is Loh Kiwan. My wife will also be watching Hopeless with me. I hope people take many photos," he requested.
Saunders, who has attended Cannes multiple times during her acting career, was on hand to offer guidance to her husband who's making his Cannes debut. "My wife has been to Cannes several times during her acting career. As this is my first time, she even showed me the map and explained where the theaters are. She has shared a lot about the culture of the industry here. I was able to get a lot of advice from her on things like interviews, parties, etc.," the actor added.
Source (1)