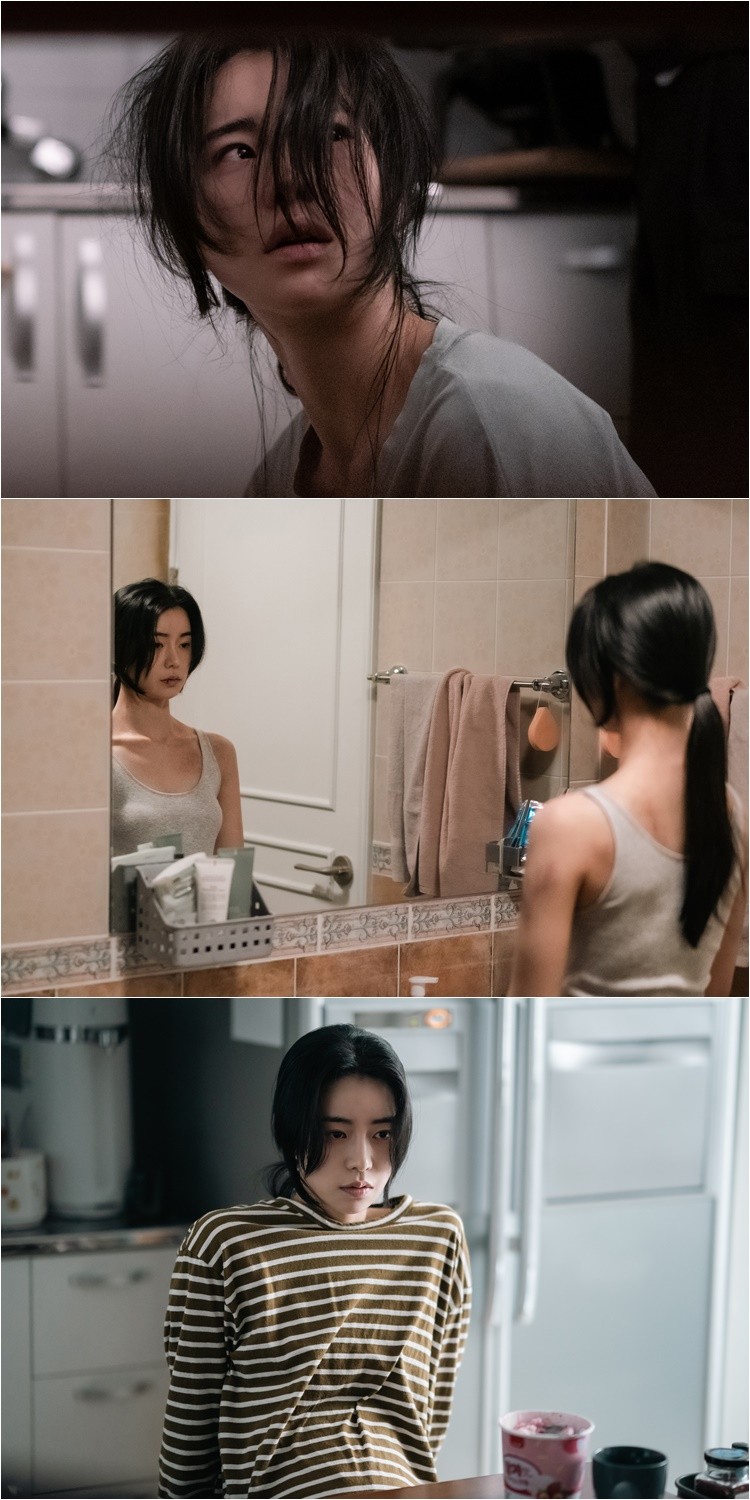 Captivating stills of Lim Ji Yeon, who is undergoing another sensational transformation in the upcoming series Lies Hidden in My Garden, have been revealed.
Lies Hidden in My Garden, a new project by Search: WWW and Twenty-Five Twenty-One director Jung Ji Hyun. The stellar cast, including Kim Tae Hee (as Moon Joo Ran), Lim Ji Yeon (as Chu Sang Eun), Kim Sung Oh (as Park Jae Ho), and Choi Jae Rim (as Kim Yun Beom), promises the birth of a well-made thriller.
In the upcoming show, Lim Ji Yeon plays Cha Sang Eun, the victim of domestic violence who dreams of breaking free from her hellish life.
The released stills show Lim Ji Yeon standing in front of a bathroom mirror in a sleeveless shirt. The sight of bruises covering her upper body is enough to elicit sighs of sympathy from viewers. Moreover, the protruding belly on her otherwise thin frame hints at her character being pregnant, adding another layer of shock. The dramatic transformation from her previous character in hit Netflix hit series The Glory as a "vicious school bully" to a "victim of domestic violence" is drawing attention to Lim Ji Yeon's new acting challenge.
The production team expressed their high expectations, stating, "From her portrayal of someone tamed by violence to her struggle to escape her hellish reality, her acting spectrum is phenomenal. Every moment with Lim Ji Yeon will be breathtaking."
Meanwhile, Lies Hidden in My Garden, based on a best-selling novel of the same name, is a story about two women who lived entirely different lives until they cross paths due to a suspicious smell from the backyard. The show is scheduled to premiere on June 19th.
Source (1)