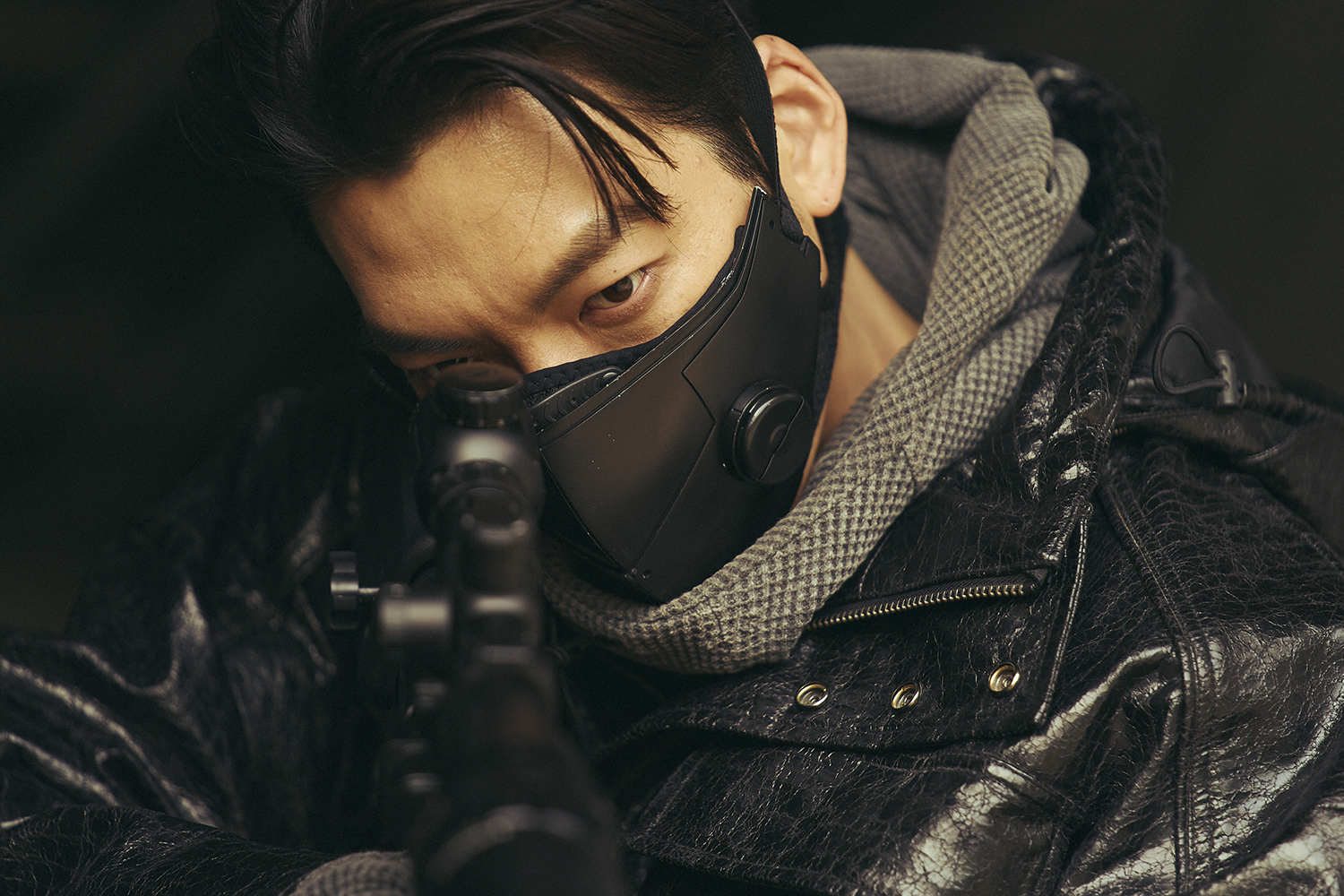 Netflix has released an exciting new Korean sci-fi series called Black Knight, consisting of six thrilling episodes.
The show made an impressive entrance into the Netflix TV show category, claiming the second spot with a remarkable score of 592 points, according to FlixPatrol. Moreover, the series secured the top position in eight countries, including Korea, Kuwait, Malaysia, the Philippines, Saudi Arabia, Singapore, Thailand, and Vietnam. The series achieved these outstanding rankings within a mere 24 hours of its release on May 12th.
Black Knight takes viewers to a future Korean Peninsula where people's lives depend on using oxygen masks due to severe air pollution. The story revolves around a mysterious and legendary deliveryman known as 5-8 (Kim Woo Bin), who becomes involved with a resilient refugee named Sa Wol (Kang Yoo Seok). Together, they bravely challenge the powerful Cheonmyeong Group, which controls this post-apocalyptic world.
Kim Woo Bin portrays 5-8 with impressive combat skills. By day, he works as a deliveryman, transporting vital supplies like oxygen and essentials for survival. But when night falls, he assumes the role of a determined knight, aiming to disrupt the established order and uncover the secrets held by the powerful Cheonmyeong Group.
However, the series has faced criticism instead of receiving praise, despite high expectations. It has drawn attention to various concerns, including the series' departure from the original webtoon, direction problems, and scientific inaccuracies. One of the main points of contention has been the portrayal of the character Sa Wol, who was female in the original work but was changed to male in the series.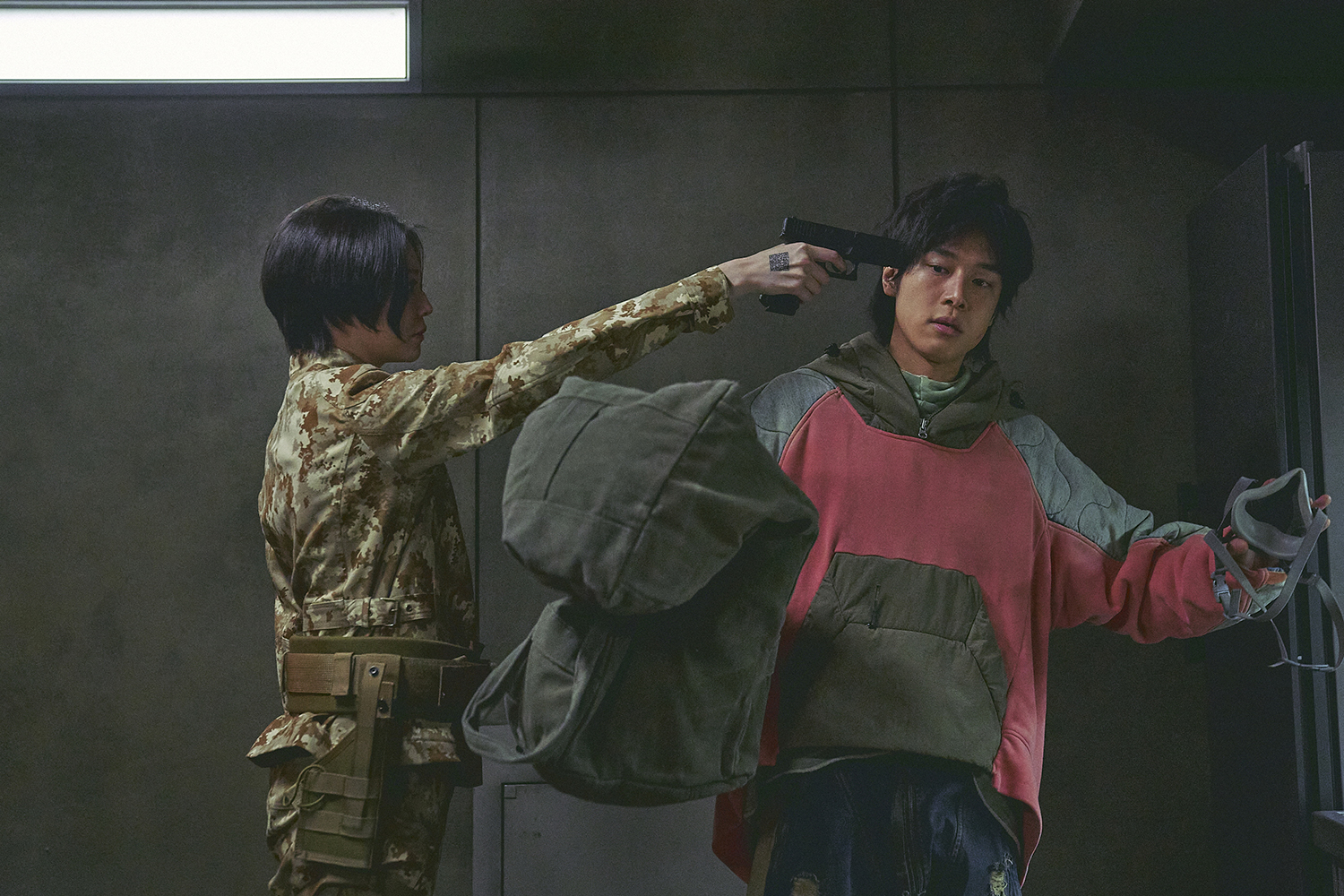 A Korean Twitter user expressed their disappointment, saying, "I read the webtoon and absolutely adored Sa Wol. But now I just discovered that they've… turned her into a male character. Seriously, don't they realize they're completely ruining the entire essence of the story? The fact that the main character was a female was what made this story so unique. I mean, what were they even thinking? It's so frustrating!"
Another Twitter user commented, "I watched Black Knight today, and it's ridiculous. In the original webtoon, Sa Wol was clearly the main character and 5-8 was a supporting character. But in the drama adaptation, they not only made 5-8 the main character but also changed Sa Wol's gender to male."
Overseas IMDB reviewers had this to say about the series Black Knight: "Black Knight is a Korean sci-fi TV series aimed at teenagers that falls short on multiple levels. Despite its potential, the show suffers from a low budget, poor world-building, and a silly premise that is hard to take seriously. Another reviewer commented, "This is too similar to the millions of movies and shows Americans have done over the years." Additionally, a different reviewer stated, "This has the potential to be good, but the story is too convoluted for me. Very hard to follow along. I feel like it's better to make this a 2-hour movie instead of a show, to be honest."
On the other hand, some viewers praised the series, stating, "If you want to binge-watch and enjoy some mindless action that takes you into sci-fi tropes with cheesy CGI and a poorly executed will-they-won't-they romance, count me in. Bet." Another viewer commented, "The plot was engaging, fast-paced, and the dynamics between characters and their relationships were incredibly refreshing. Each episode nicely builds up the plot, and the architectural designs of the buildings were truly creative." There were also positive remarks like, "Black Knight is a perfect example of why Asian TV is currently leading the pack," and "Currently watching 'Black Knight' on Netflix. Which means I'm currently in love with Kim Woo Bin."