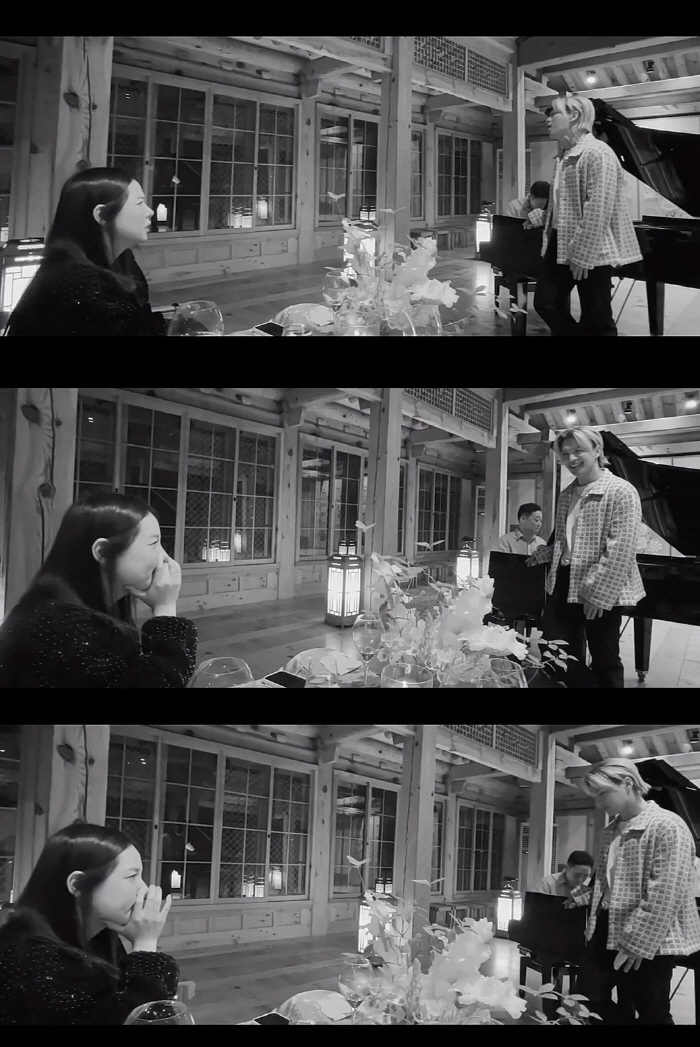 Taeyang recently caught the attention of fans with his live singing performance dedicated to his wife, Min Hyo Rin.
On May 8th, the singer uploaded a teaser video titled "TAEYANG [Down to Earth] DOCUMENTARY FILM TEASER 1 COMING SOON 2023.05.12" on his personal YouTube channel.
The clip featured Taeyang singing live for his wife, and he was seen passionately singing with his emotional tone and captivating voice to the sweet melody of his EP album's title track "Seed."
While listening to his serenade, Min Hyo Rin couldn't take her eyes off of him, and she was visibly touched by his performance. The married couple then smiled brightly at each other, and Taeyang sweetly embraced his lovely wife.
Meanwhile, Taeyang released his EP, Down To Earth, on April 25th. He tied the knot with Min Hyo Rin in 2018 and is currently the father of one son.
>> Taeyang Reveals How "Eyes, Nose, Lips" Brought Him and Min Hyo Rin Back Together
Source (1)