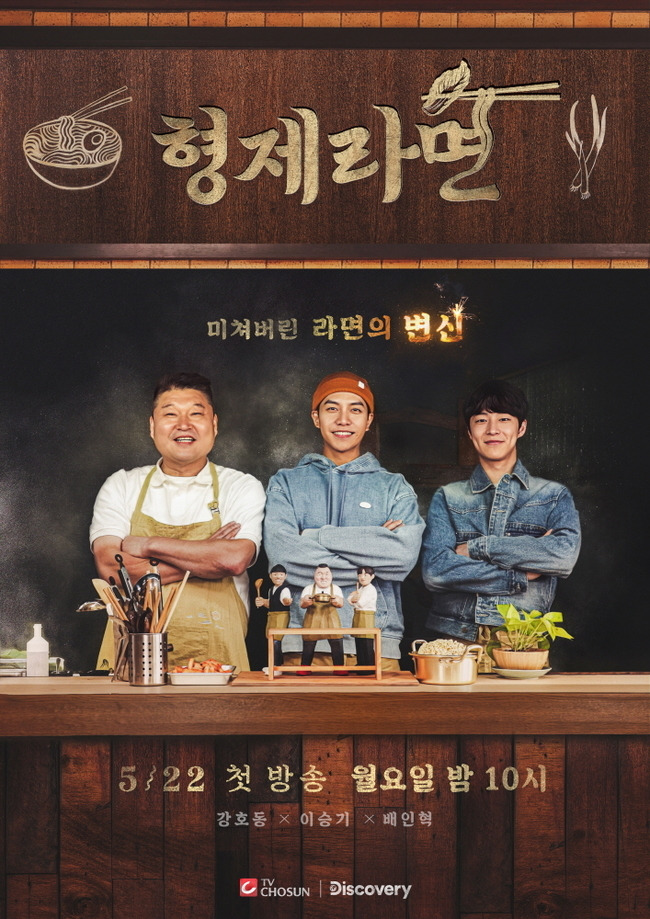 TV Chosun has unveiled the main and sub posters for their new variety show, Brother Ramyeon.
Brother Ramyeon is an upcoming variety show co-produced by TV CHOSUN and Discovery Channel Korea. The program follows the thrilling journey of Kang Ho Dong, Lee Seung Gi, and Bae In Hyuk as they embark on opening a new restaurant in a popular tourist destination in Japan. Their mission is to introduce various Korean ramyeon dishes in a country known for its ramen culture.
The main poster for Brother Ramyeon shows Kang Ho Dong, Lee Seung Gi, and Bae In Hyuk standing side by side in front of a wooden kitchen counter with their arms crossed, exuding confidence. The phrase "Crazy Transformation of Ramyeon" is written under them, and they all have confident smiles on their faces.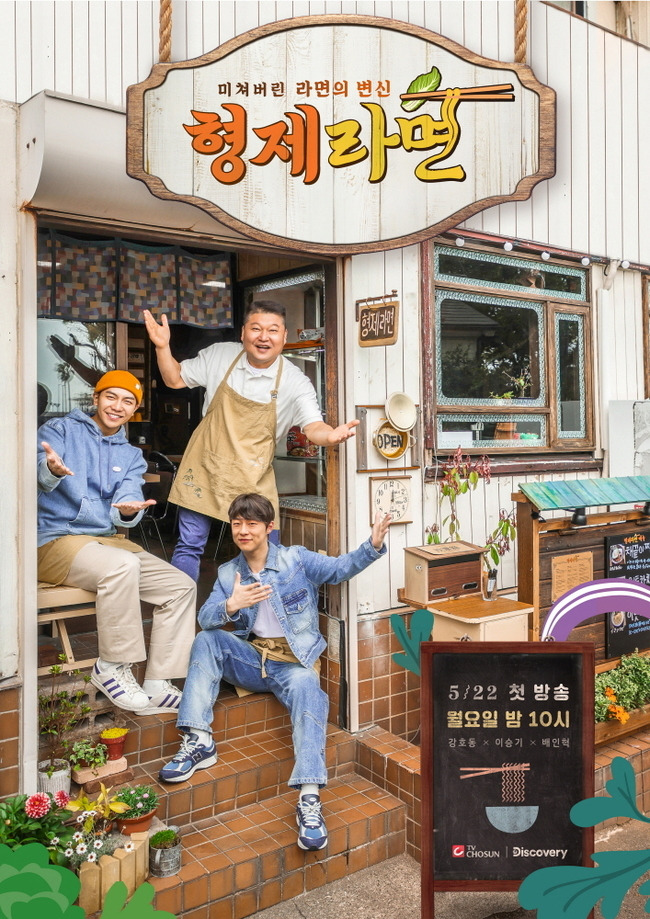 Another poster depicts the trio wearing aprons and flashing bright smiles as they greet guests at the entrance of the restaurant.
The production team said, "Please look forward to seeing how the trio will win Japanese customers' hearts with their unique Korean ramyeon recipe."
Brother Ramyeon will premiere on May 22nd.
Source (1)