On the 3rd, the upcoming TVING original series All That We Loved held its press conference, which Director Kim Jin Sung and actors Sehun, Cho Junyoung, and Jang Yeo Bin attended.
Sehun opened up, "I found the script really interesting. As I looked closely at Go Yu, I realized he was a fascinating character with various aspects. I wanted to become an attractive person through playing him."
When asked about the charms of his character Go Yu, Sehun replied, "I can't just choose one. First off, he's a basketball genius. He's playful and full of energy. He's 18 years old. He's also affectionate towards his grandmother and adorable with his friends. When Jun Hee is in danger, he acts like a real man. He's good at fighting and has a strong sense of loyalty. There's nothing he lacks. I fell for those aspects."
Director Kim commented on Sehun's casting, saying, "We put in so much effort. I only thought of his charismatic image, but in our first meeting, I saw the innocent side of Go Yu in him. Go Yu is cute and playfully mischievous."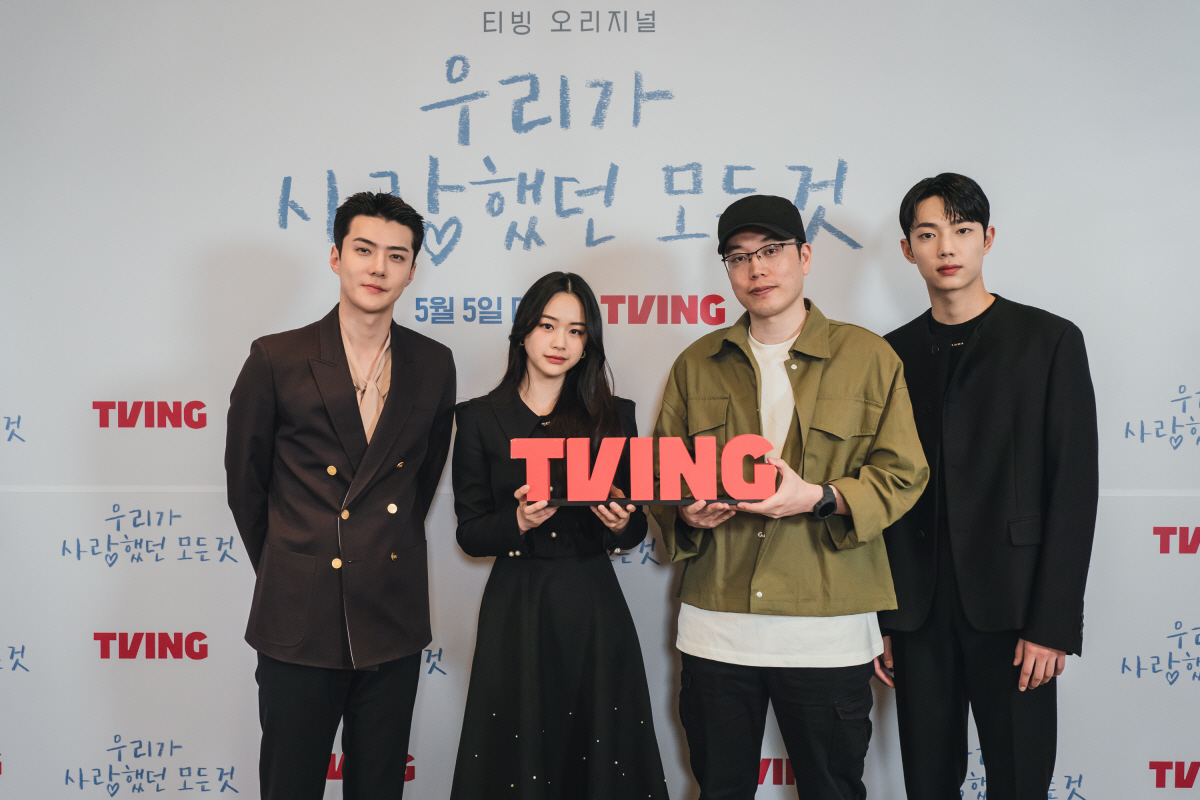 Sehun mentioned his experience leading the cast, "No matter where I went, I used to be the youngest, but now I'm suddenly in this position (to lead). It's true that I felt burdened at first. That's why we kept meeting. We had meals together and texted each other. We quickly became close." Sehun proudly rated the chemistry between the actors as "100 points."
Playing an 18-year-old high school student, Sehun shared, "It's been a long time since I wore a school uniform. I wore it a lot while filming. Filming at a school made it feel like I was back in high school when I was 18. Although it was a shoot, sometimes it felt like I was just hanging out with friends."
All That We Loved is a teen romance drama about best friends Go Yu and Go Jun Hee, who both fall for the transfer student Han So Yeon after undergoing kidney transplant surgery and experiencing cellular memory syndrome (a phenomenon where the traits and habits of the organ donor are transferred to the recipient). The series will be available on TVING starting the 5th.
Source (1)