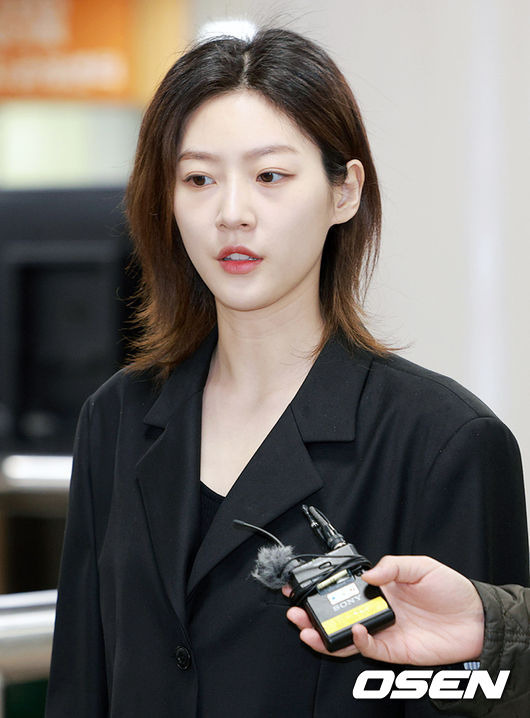 Kim Sae Ron, embroiled in a drunk driving controversy, is set to appear in Netflix's Bloodhounds, which is scheduled for release in mid-June. Instead of being completely edited out as initially reported, she will appear minimally due to the impossibility of complete editing.
While some media outlets reported that Kim Sae Ron was completely edited out of Bloodhounds after her DUI charge, it was deemed impossible considering the overall story and her character. To minimize damage to the production, the team decided to leave only the minimum necessary screen time for the actress.
Additionally, there were rumors that Jeong Da Eun was cast as Kim Sae Ron's replacement, but this was not true. A source told OSEN, "They are not playing the same character. It's a misunderstanding."
Meanwhile, following Kim Sae Ron's drunk driving incident in May last year, the Bloodhounds team announced, "After discussions, we decided that Kim Sae Ron will not participate in the rest of the shooting. Most of the filming has been completed, and we're talking about editing the scenes already filmed."
Recently, the Seoul Central District Court sentenced Kim Sae Ron to a fine of 20 million won (about $15,200) for charges of violating the Road Traffic Act (drunk driving).
The court acknowledged the seriousness of drunk driving as a crime that can cause severe harm to others' lives and property and pointed out that Kim Sae Ron's driving distance was not short. However, considering that she admitted her wrongdoing, paid most of the compensation, and had no prior criminal convictions, the court imposed a fine. Both Kim Sae Ron and the prosecution chose not to appeal.
Source (1)