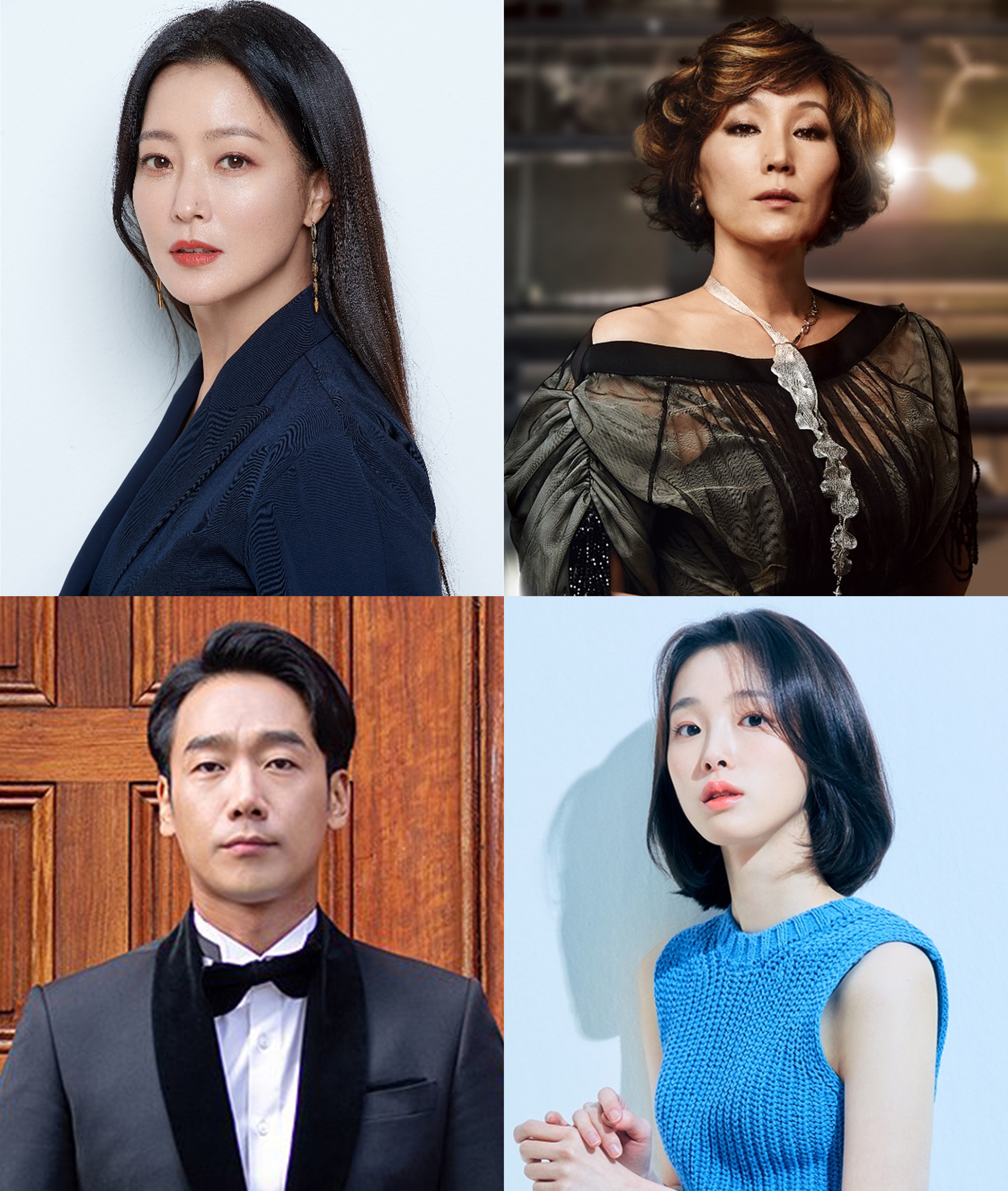 Kim Hee Seon and Kim Nam Hee will collaborate as a married couple in the drama Gaslighting. 
The production team for the upcoming drama series has officially announced the casting of its four main actors: Kim Hee Seon, Lee Hye Young, Kim Nam Hee, and Kang Hye Rim. The team is now set to start filming in earnest.
Gaslighting is an upcoming drama series that centers on the life of Noh Young Won (played by Kim Hee Seon), a successful celebrity therapist. Despite her success, Young Won's life is threatened, and she joins forces with her mother-in-law, Hong Sa Gang (Lee Hye Young) to protect their family. The show will be directed by Kim Seung Woo of Bring Me Home, and written by Nam Ji Yeon of So I Married an Anti-Fan.
Kim Hee Seon is set to take on the role of Young Won, a highly successful therapist who is considered the best in South Korea. Despite being admired and envied by many, Young Won's seemingly perfect life is turned upside down when a sudden incident exposes all of her secrets, putting her happiness in jeopardy.
Lee Hye Young is set to play the role of Hong Sa Gang, Young Won's mother-in-law and a well-known mystery novelist in the upcoming drama. Described as charismatic, sharp, and sensitive, Hong Sa Gang often clashes with Young Won. However, the two must come together to protect their family after a certain incident.
Kim Nam Hee is set to star as Jae Jin, Young Won's husband in the drama. Jae Jin is a successful doctor, a devoted husband, and a loving father who is admired by everyone around him. Kim Nam Hee, who has showcased his acting skills in previous works such as Mr. Sunshine and Reborn Rich, is expected to bring his own unique touch to the role and leave the viewers curious about how he will portray the character of the perfect husband, Jae Jin.
Kang Hye Rim, known for her lead role in the Netflix original Somebody, will be taking on the role of Senna in Gaslighting. As a skilled actress with a talent for conveying complex emotions, she is expected to bring depth to the enigmatic character of Senna, who exudes an aura of mystery and harbors many secrets. Fans are eagerly anticipating her performance and how she will breathe life into the multi-dimensional character.
Source (1)