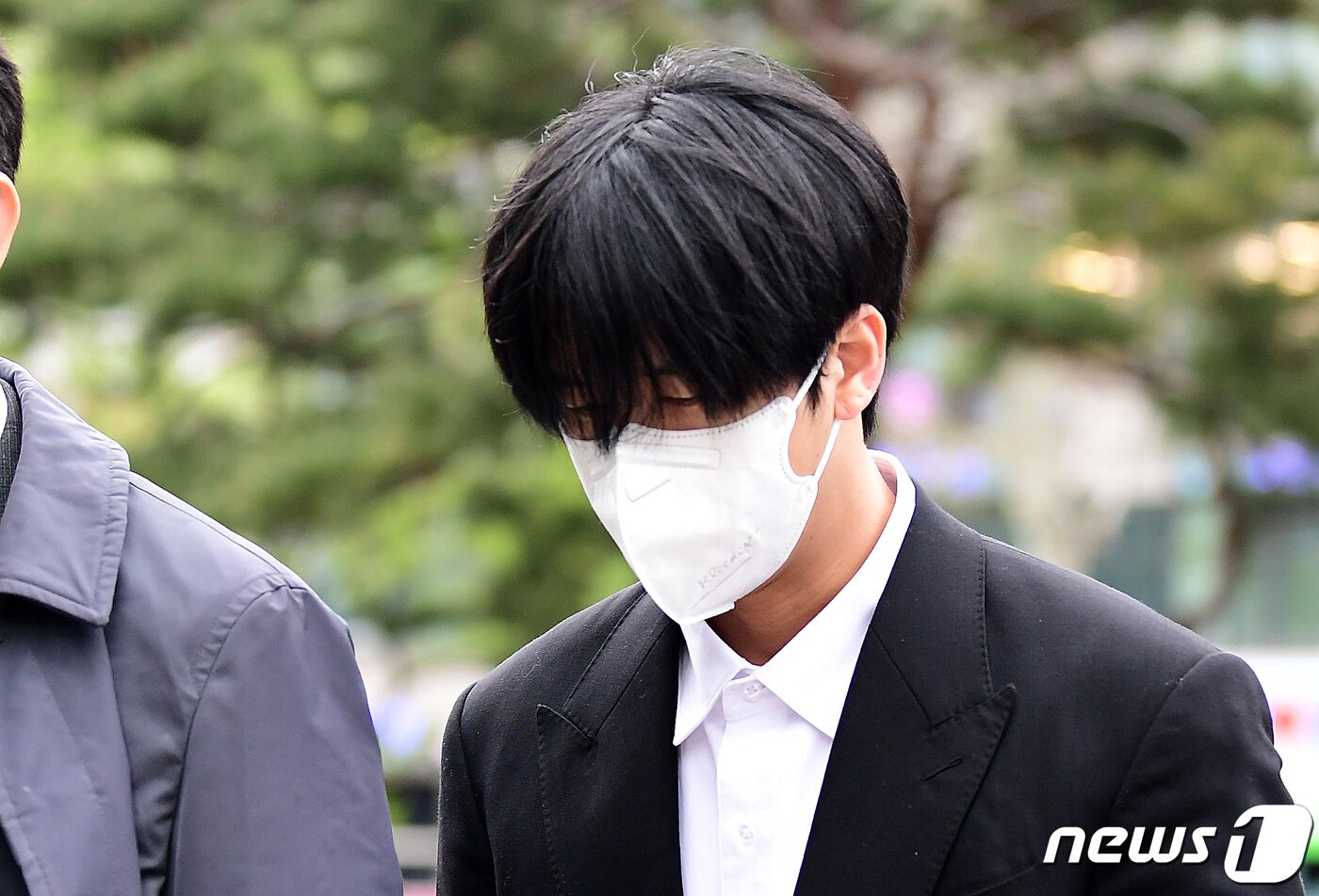 It has been revealed that 50 million won (about $38,000) was paid for the military service evasion of Ravi and Nafla.
On the 11th, the first trial for Ravi, Nafla, and others, who were indicted on charges of violating the Military Service Act, was held at the Seoul Southern District Court. A total of nine people, including Ravi and Nafla, were defendants in the case. On this day, prosecutors asked that Ravi and Nafla be sentenced to two years in prison and two years and six months in prison, respectively.
The head of Ravi and Nafla's agency, Kim, was also handed over to trial on charges of conspiring for military service evasion. Prosecutors stated that when Ravi and Nafla had to enlist, Kim contacted a military service broker to discuss and plan for military duty evasion, paying a total of 50 million won in two installments.
When asked if he had any objections to the charges, Ravi replied, "I have none."
Previously, Ravi was accused of conspiring with broker Gu to receive a false epilepsy diagnosis, which led to his military service being reduced from active duty to social service agent. Ravi is being tried without detention.
According to the indictment, Ravi received an "epilepsy scenario" from Gu, then pretended to faint and underwent a medical examination. When a diagnosis of suspected epilepsy was submitted to the Military Manpower Administration, Gu reportedly sent a message saying, "Good, you're exempt from the military."
Nafla, currently serving as a social service agent, is accused of conspiring with Gu and others to falsely claim depression and receive a verdict of unfitness for service. Nafla was handed over to trial along with the Seoul Regional Military Manpower Administration service official and a Seocho District Office employee who helped him evade service. Groovl1n co-CEO Kim was also indicted without detention on charges of conspiring in their military service corruption.
View this post on Instagram

Later in the day, Ravi took to his Instagram to post a lengthy apology regarding the allegations of violating the military service law and announced departure from VIXX . In his message, Ravi stated, "I am sorry to everyone who has been hurt and affected by my mistakes," and added, "In order not to cause any further damage to the VIXX members due to my wrongdoings, I have decided to leave the team."