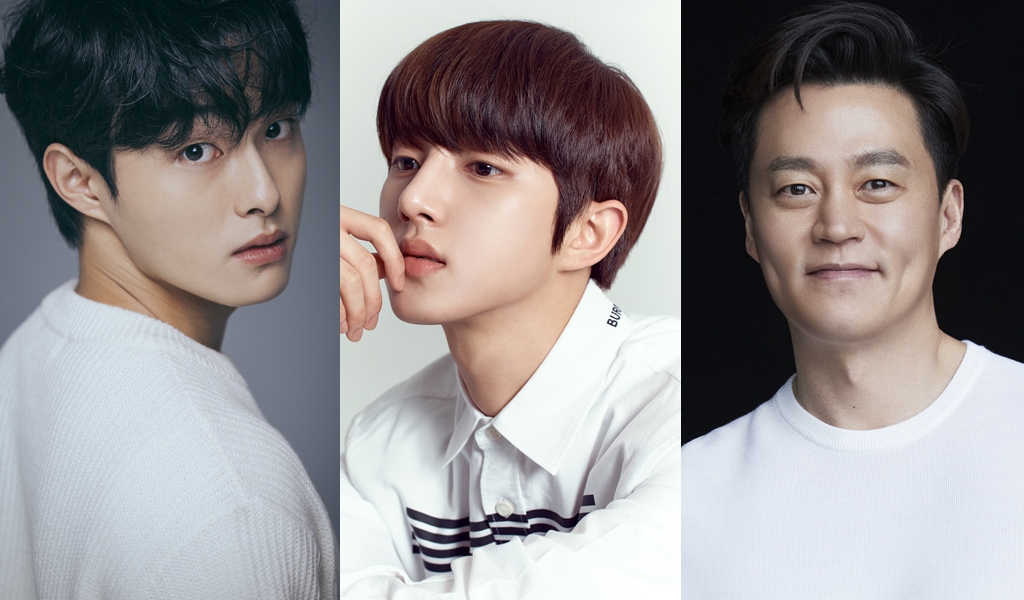 Yoon Chan Young, Golden Child's Jae Hyun and Lee Seo Jin will be starring in a new drama titled I, a Gangster, Became a High Schooler (literal title).
The upcoming fantasy drama follows the journey of a gangster who, after waking up in the body of a 19-year-old high school student, becomes friends with another student who is a victim of domestic violence. Using his own skills, he also takes it upon himself to punish the perpetrators.
Yoon Chan Young will take on dual roles as both the timid 19-year-old high school student, Song Yi Heon, and the 47-year-old gangster, Kim Deok Pal, who ends up possessing Yi Heon's body. Song Yi Heon is a quiet student who often goes unnoticed by his peers due to his quiet personality and nervous stutter. On the other hand, Kim Deok Pal has a striking appearance with sharp looks and a muscular build. Despite his initially ignorant facade, he is actually a persistent, honest, and warm-hearted character.
Jae Hyun, a member of the K-pop group Golden Child, will take on the role of Choi Se Kyung, a high school student who seems to have it all – good looks, an easygoing personality, a perfect physique, and impressive physical strength. However, beneath his confident exterior lies a sensitive and easily-irritated personality.
Lee Seo Jin will play the 47-year-old gangster Kim Deok Pal and is expected to showcase his delightful charms in the upcoming series.
I, a Gangster, Became a High Schooler will begin filming in the first half of 2023.
Source (1)