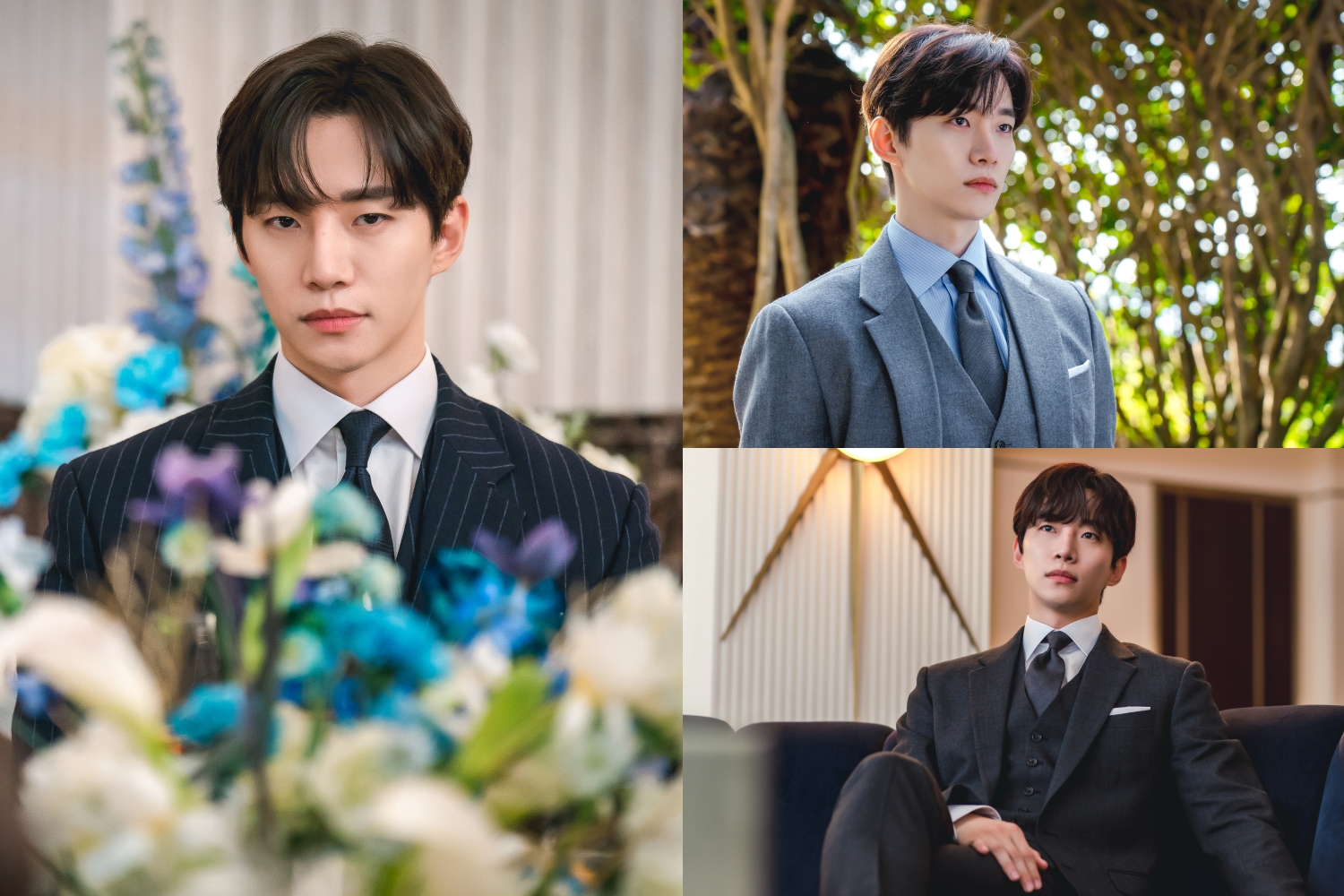 JTBC has released new stills of Junho for their upcoming drama, King the Land.
King the Land is a new drama that follows the story of two characters, Goo Won (played by Junho) and Chun Sa Rang (YoonA). Goo Won is a man who despises smiles and happiness, while Sa Rang is a woman who always has to put on a big smile due to the nature of her profession. Together, they work to recreate their workplace into a fun and enjoyable environment.
In King the Land, Junho plays the role of Go Won, the successor of King Group, who works as a general manager at the King Hotel. Despite the hotel's reputation for having employees with bright smiles, Go Won hardly ever smiles due to his icy nature and lack of concern for others.
The recently released photos of Junho show him exuding charisma with his neatly trimmed hair and well-fitted three-piece suit. With his charming and confident demeanor, Junho is sure to bring a captivating presence to his role as Go Won in King the Land.
The production team said, "Junho is using his unique, charming energy to transform his character from an icy and unsociable one into a more lovely and charming individual. We are working hard to make sure that his character is memorable and dynamic, and viewers can look forward to an engaging and unforgettable performance from him in this upcoming series."
King the Land is scheduled to air in 2023.
>> JTBC Announces 2023 Drama Lineup: 'King the Land,' 'Strong Woman Kang Nam Soon' and More
Source (1)