Hours ahead of the release of The Glory Part 2, claims have been made that Director Ahn Gil Ho was a perpetrator of vicious school violence.
A, who recently posted a lengthy exposé online, conducted an interview with Dailian. "I didn't know he was a TV director because I rarely watched Korean dramas," he opened up. "But when The Glory became a hit, his name was brought up in the group chat room with alumni from my Filipino school." He stressed, "Whether he's become a better man is not my interest. But it's unforgivable that a school perpetrator like himself is creating a show like The Glory which aims to raise awareness about school violence."
A's post details what Director Ahn had done in 1996. At the time, Ahn was a senior in a local high school in the Philippines and A was in the second year of middle school at an international school. When A and his friends made fun of B, Ahn's girlfriend then, the beating began.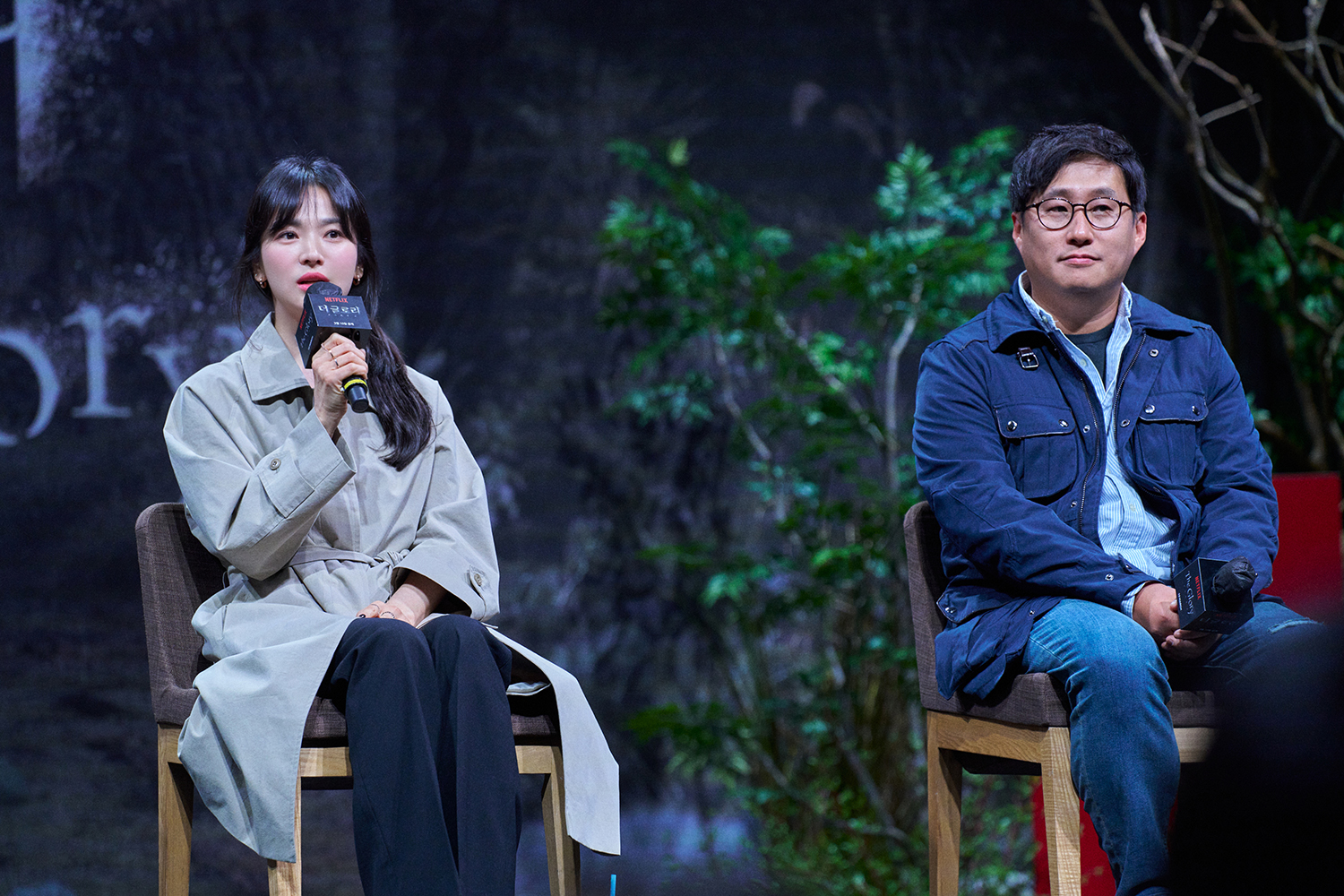 "I was so nervous and scared at the time, so I don't exactly remember how many people were there, but there were about 10 boys including Ahn," A recalled. "When we didn't answer their questions about why we made fun of A, they beat us up, saying things like 'Bring me the knife' or 'I'll stab you.'" According to A, the beating continued for two hours.
After this incident, A and other boys in the same grade were subjected to frequent beatings from older boys. "We were all friends, but after that day, we got beat up for not saying hello properly or for not showing the manners they expected," A explained.
Currently, The Glory production team is looking into the situation. Director Ahn is unreachable.
A, who is residing in the States, told Dailian, "If Ahn denies it, other people who got beat up with me and my friends have all promised to testify on my behalf. And if he sues me, I'm willing to go all the way." He then emphasized, "What we want is 'realization of justice.' If he's a human, he can't do that. It's just disgusting."
Regarding this, Ahn Gil Ho acknowledged that he studied in the Philippines for over a year, but denied the allegations that he was involved in any physical altercation with Korean students.
In a phone interview with Yonhap News, Ahn stated, "There was never any such incident" and added, "I cannot recall any instance where I physically assaulted anyone."
Meanwhile, The Glory Part 2 will be unveiled at 5 PM KST today.
>> Song Hye Kyo Says She Was Worried Before 'The Glory' Was Released
Source (1)