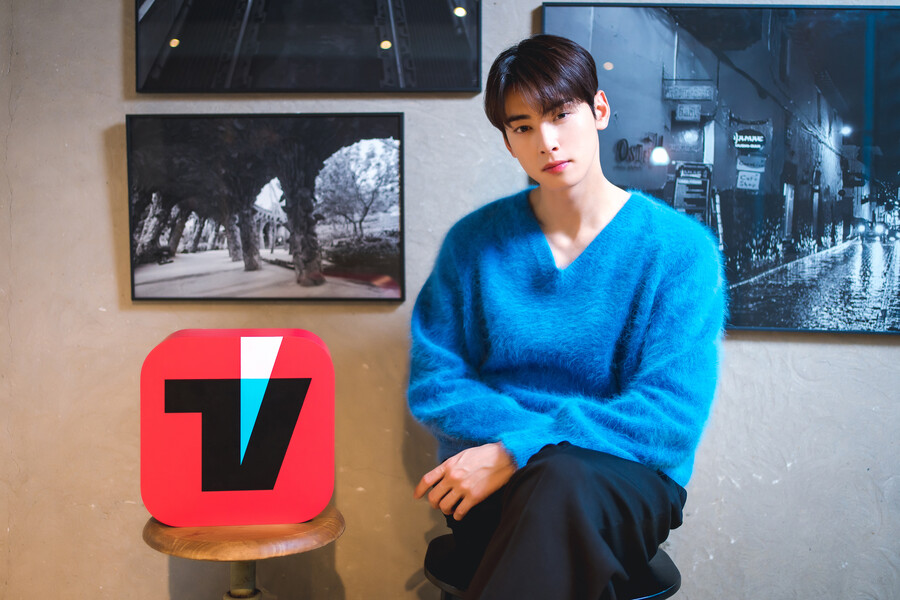 Cha Eun Woo told various stories in the interview for Island Part 2.
Q1. How do you feel ahead of 'Island Part 2' release?
I'm excited to hear that part 2 will be released soon. When I watched part 1, I was amazed to see what I filmed, thinking, "So this is how it turned out," and now, I can't wait to see the completed version.
Q2. This was your first fantasy genre.
I always had the desire to try something new regardless of the genre. I want to try something that I can do better and will have fun doing.
Q3. Was there any pressure about doing a cartoon-based project?
A project based on original work has both ups and downs. It's nice that there's already a visualized version of the character, but (if you're not careful) you can get stuck in it. So I tried to draw the character three-dimensionally by absorbing the upsides and developing them. The cartoonist of the original work thanked me for doing a great job in portraying Yohan.
Q4. Who did ASTRO members react after you joined 'Island'?
They all knew about Island. They said I fit the character. Especially, Moonbin loves the webtoon, and he told me he subscribed to TVING to see Island. I was grateful.
Q5. People loved your fashion as a priest.
I'm grateful for the responses I received. Lots of actors have shown great performances playing priest characters, but I wanted Yohan to have my color in him. I wanted him to have that hipster-like feeling as the youngest exorcist in the Vatican, for example, wearing headphones because he likes K-pop or wearing earrings.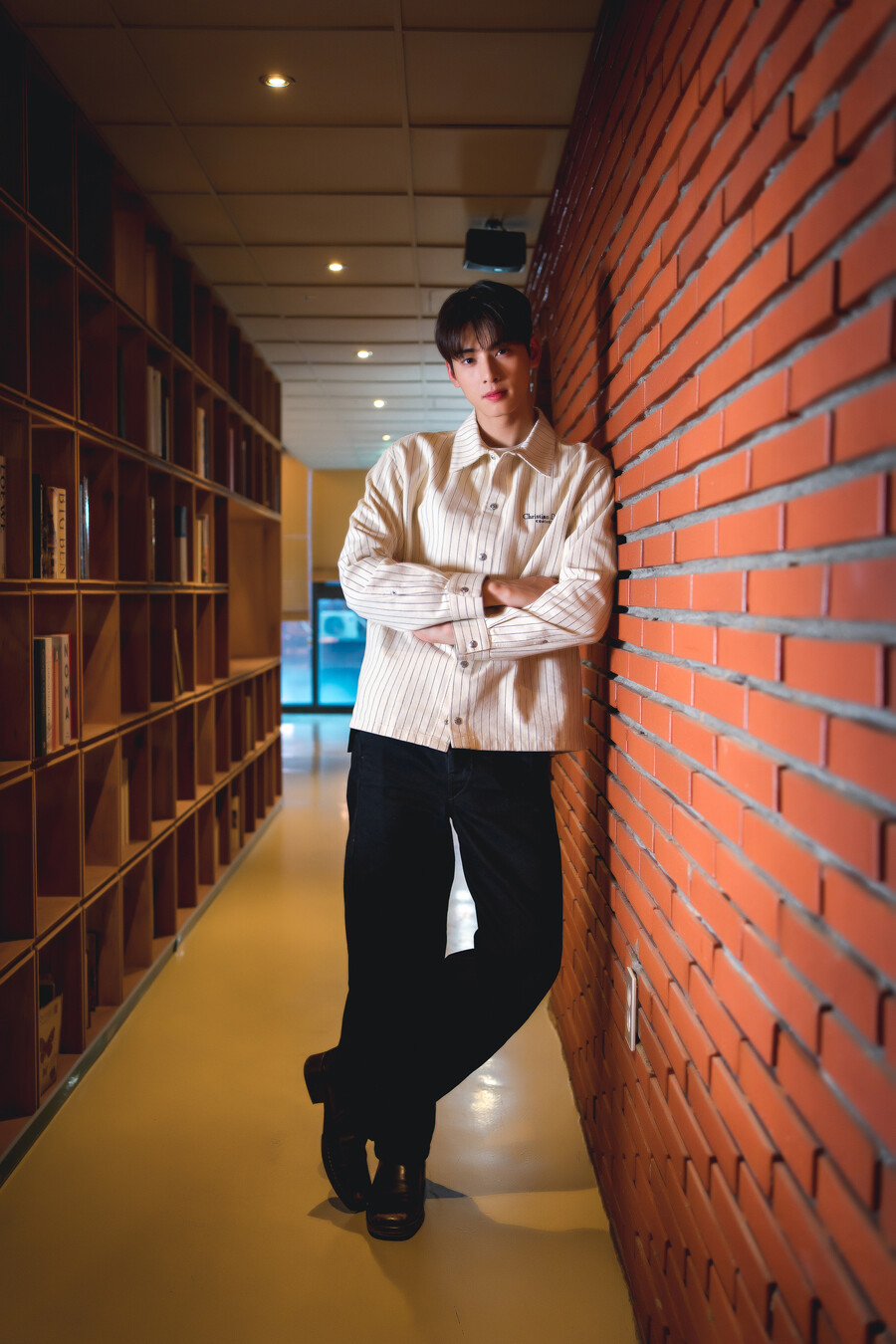 Q6. If you score your own face?
50 points? I'm not trying to be modest, but even if I hear a compliment (about my looks), I just thank them and that's it. My mother was tough on me, so that kind of became my habit (laughs).
Q7. If you score your performance?
If I had to give my performance a score, I would give it 50 points. The more I do it, the more difficult acting seems. I humbly accept (various evaluations of my performance). I'm grateful for the positive responses.
Q8. There are mixed reviews about 'Island.'
I accept (the criticisms) and am grateful for the part they thought was good. It's only natural that people have different opinions about the drama.
Q9. Plans as a singer?
There are no ASTRO promotions scheduled at the moment. But I love being a part of a group, so I want to keep performing on stage. And I'm also open to a solo career. I love singing on the stage and am grateful for the opportunities.
Q10. How is it going with the contract renewal?
All the members are talking with the label separately. But we haven't had a serious conversation about it yet.