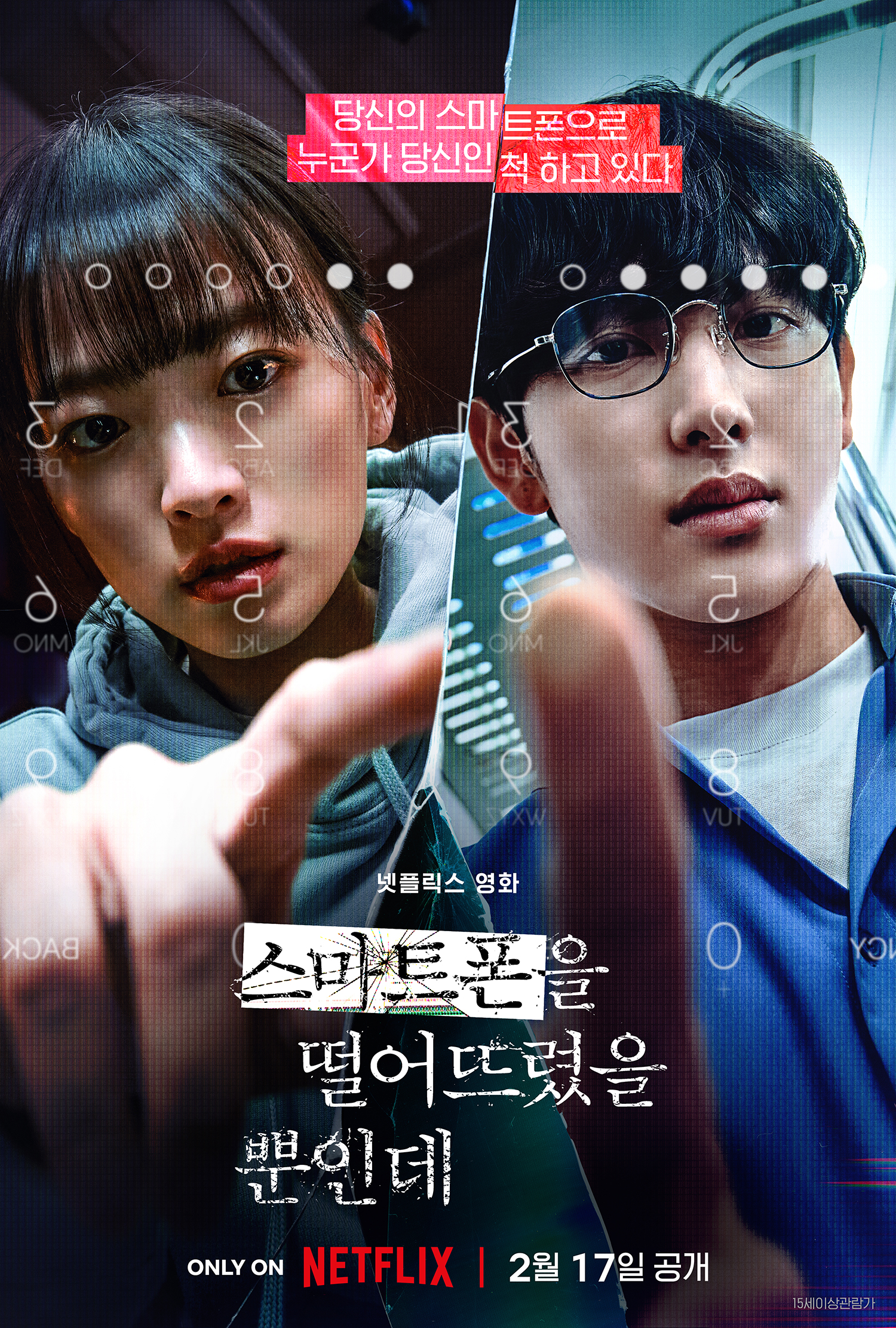 Netflix has unveiled the release date for Unlocked, starring Yim Si Wan and Chun Woo Hee. 
Based on the Japanese novel of the same name by Akira Shiga, Unlocked is a realistic thriller that follows the events that unfold when an ordinary company employee's entire life gets threatened after she loses her smartphone containing all of her personal information.
The first-look poster triggers curiosity as someone seems to be watching Yim Si Wan and Chun Woo Hee through their smartphone camera lenses. Yim Si Wan plays Jun Young, a mysterious man who approaches Na Mi (played by Chun Woo Hee) with ill intentions after stumbling on her smartphone.
Chun Woo Hee plays Na Mi, a marketer at a startup company. Her life falls under threat after getting back her lost phone.
Kim Hee Won adds tension to the story by playing detective Ji Man who has been chasing after a series of murder incidents. He finds traces of his son Jun Young at the crime scene and continues his investigation to prove his son's innocence.
Kim Tae Joon, who wrote and directed the movie, stated, "I directed the movie, thinking that the smartphone is another key character in the plot, and tried to portray various influences a smartphone can have in one's life. Anyone with a smartphone would be able to enjoy the movie and relate to the story we'll be telling."
Unlocked will drop on February 17th.
Source: Netflix