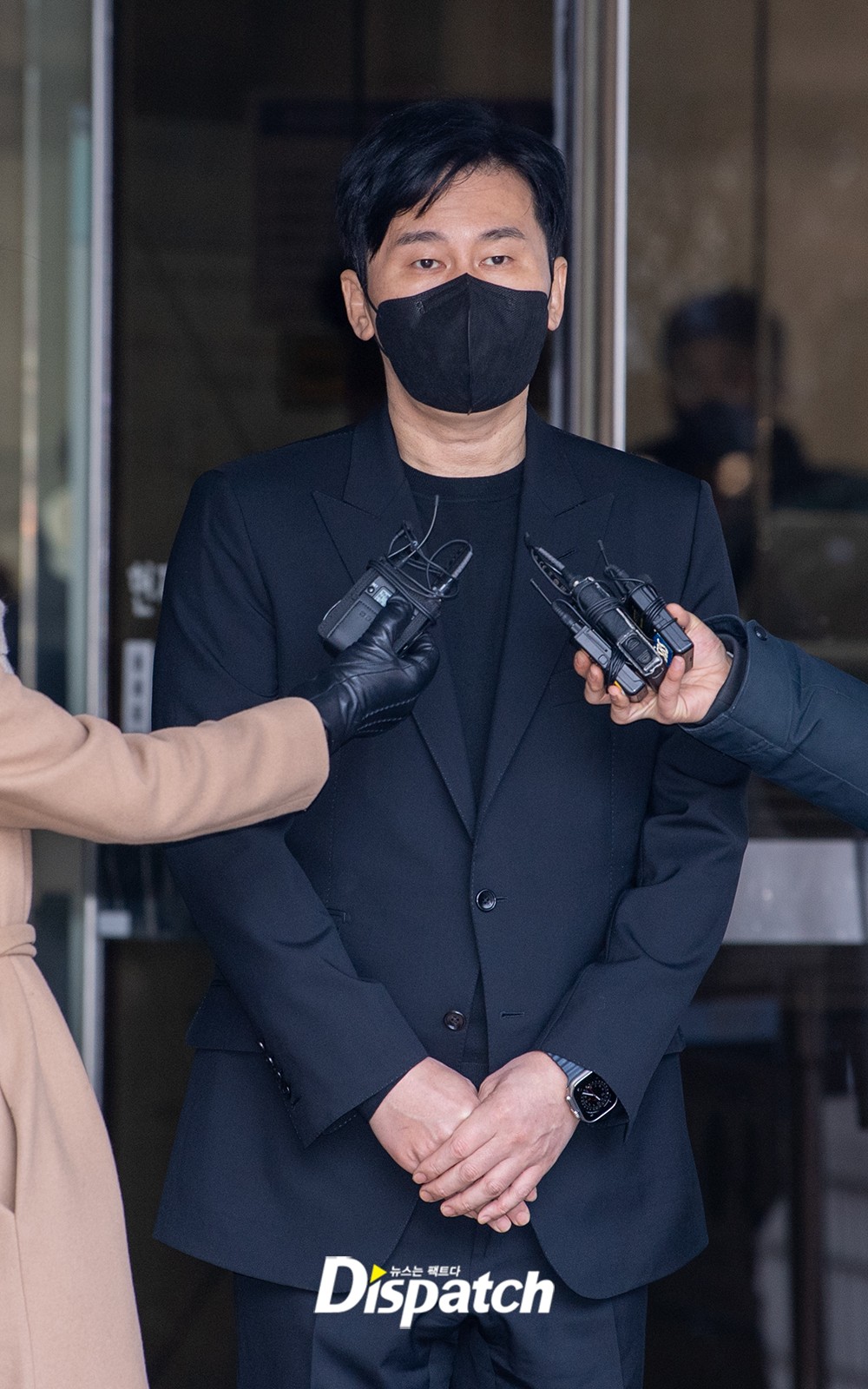 >> VOTE NOW! For The 1st Annual ZAPZEE Awards
Yang Hyun Suk was found not guilty.
On the 22nd, a trial for Yang Hyun Suk's violation of the Act on Aggravated Punishment for Specific Crimes was held on the 23rd. The court stated, "There is not enough evidence to admit that Yang Hyun-suk gave a specific and direct notice of harm to A (trainee Han Seo Hee)."
Attention focuses on whether the prosecution will appeal. Previously, the prosecution requested a three-year prison sentence for Yang Hyun Suk. "(After he shut down the police investigation), iKON gained enormous economic benefits while promoting in Korea and Japan. Most of the profits went to the defendant, YG's largest shareholder and chief producer."
Yang Hyun Suk was handed over to trial in 2020 for threatening A to take her statements regarding former iKON member B.I's drug usage. Later, A claimed that she took back her statements due to Yang Hyun Seok's threats. Yang Hyun Suk admitted to meeting A but not to threatening or forcing her to make false statements.
Meanwhile, B.I was sentenced to 3 years in prison and 4 years probation in September last year for smoking weed on three occasions and purchasing eight LSD tablets.
Source (1)