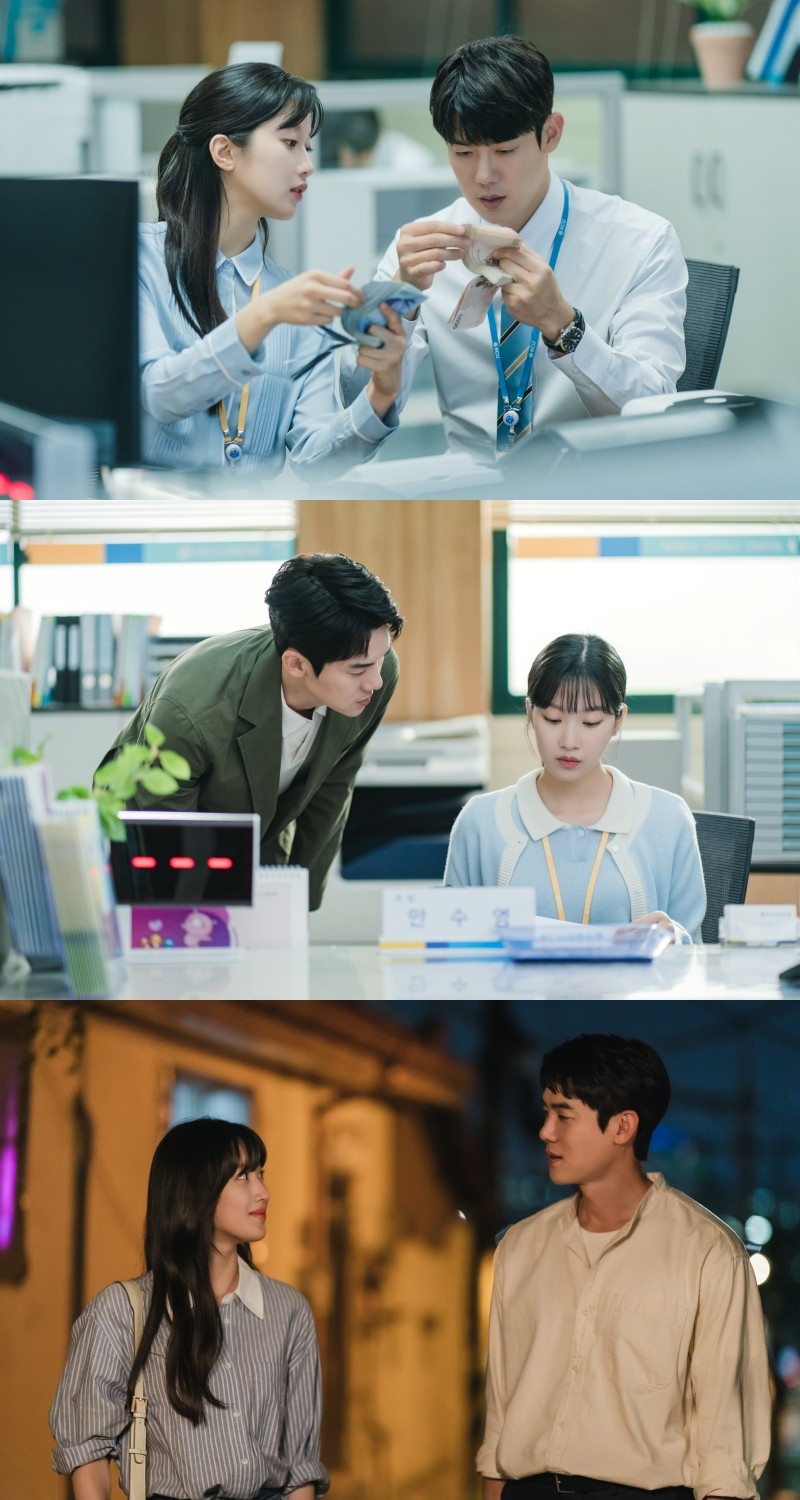 Yoo Yeon Seok and Moon Ga Young are coming back with a heart-fluttering romance drama.
JTBC's new drama The Interests of Love tells the love story of four people with different perspectives on love. On the 5th, the production team unveiled the still photos of Yoo Yeon Seok and Moon Ga Young.
The photos show Ha Sang Su (Yoo Yeon Seok) and Ahn Soo Young (Moon Ga Young) working together and enjoying a dinner date after work. Seeing the two of them walking side by side, you can feel the subtle tension between the two whose feelings for each other are growing by the minute.
Everything about Ha Sang Su and Ahn Soo Young is different, from their background and situations they're facing currently to even their understanding of what true love means. Will there come a day when these two fully understand each other's "interests"?
Meanwhile, The Interests of Love, helmed by Do You Like Brahms? director Cho Young Min, is slated for premiere on the 21st at 10:30 PM KST.
Source (1)