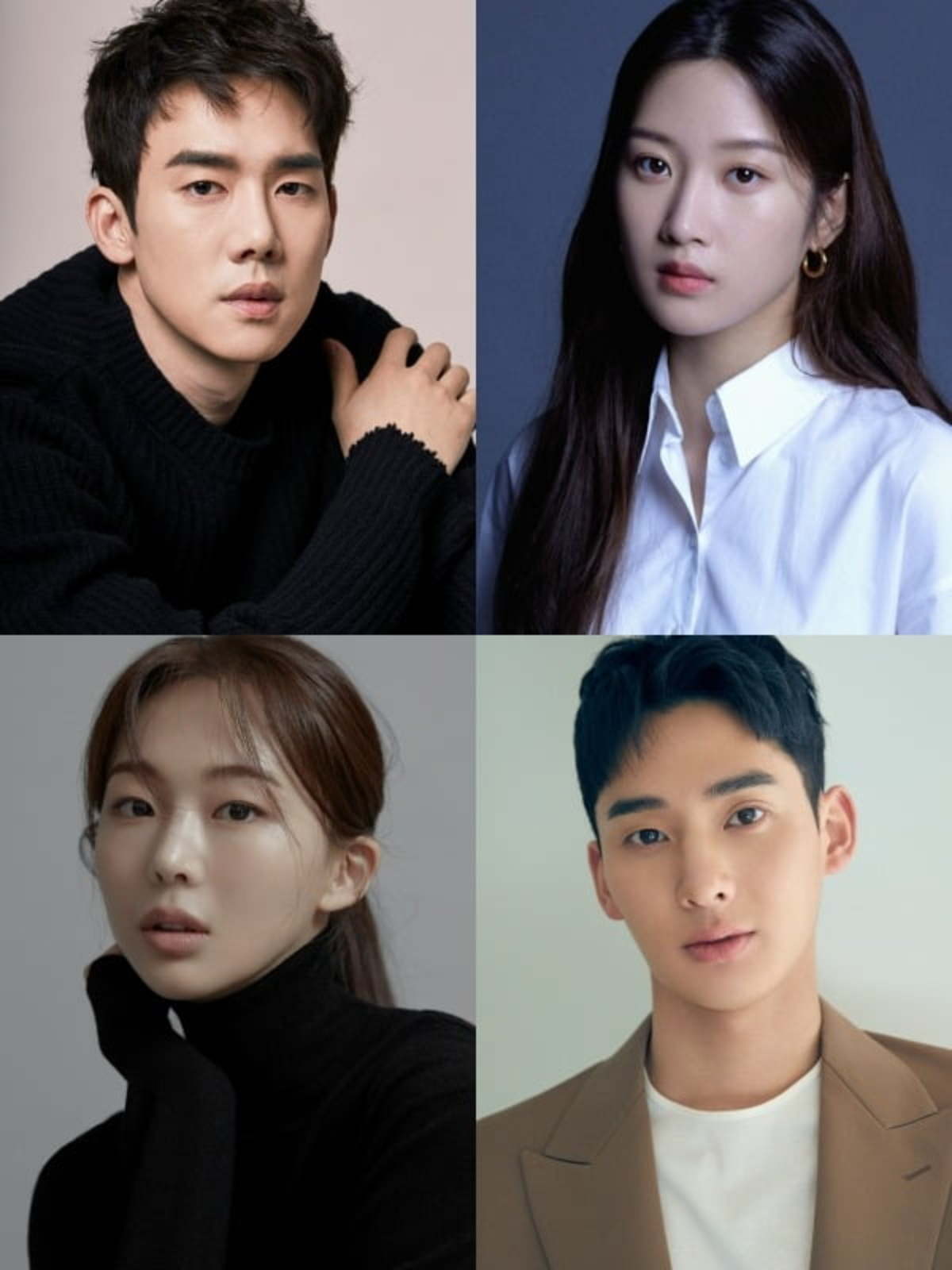 Yoo Yeon Seok, Moon Ga Young, Keum Sae Rok, and Jung Ga Ram will be swept away by love this winter.
JTBC's new drama Understanding of Love (literal title), slated for release later this year, tells the love story of four people with different perspectives on love. The show follows them as they meet in the Yeongpo branch of KCU Bank.
First, Yoo Yeon Seok plays Ha Sang Soo, who believes that a normal life without many ups and downs is true happiness. But a new variable shows up in his life, and he faces a crushing wave in his quiet life. Joining him in the cast is Moon Ga Young as Ahn Soo Young, who believes that love can be collapsed at once. Busy living the harsh reality and keeping what's hers, she feels her heart skip a beat after meeting one man.
Park Mi Kyung, played by Keum Sae Rok, was born with a silver spoon and with sophisticated charms. With her tendency to be straightforward, she goes out with anyone she wants as hers and gives them whatever they want in return. But there's someone who she can't do anything about. Jung Ga Ram steps into the role of Jung Jong Hyun, an aspiring police officer. Jung Jong Hyun always tries his best and wants to become a person suitable for the person he likes, but the harsh reality always gets in the way.
Source (1)