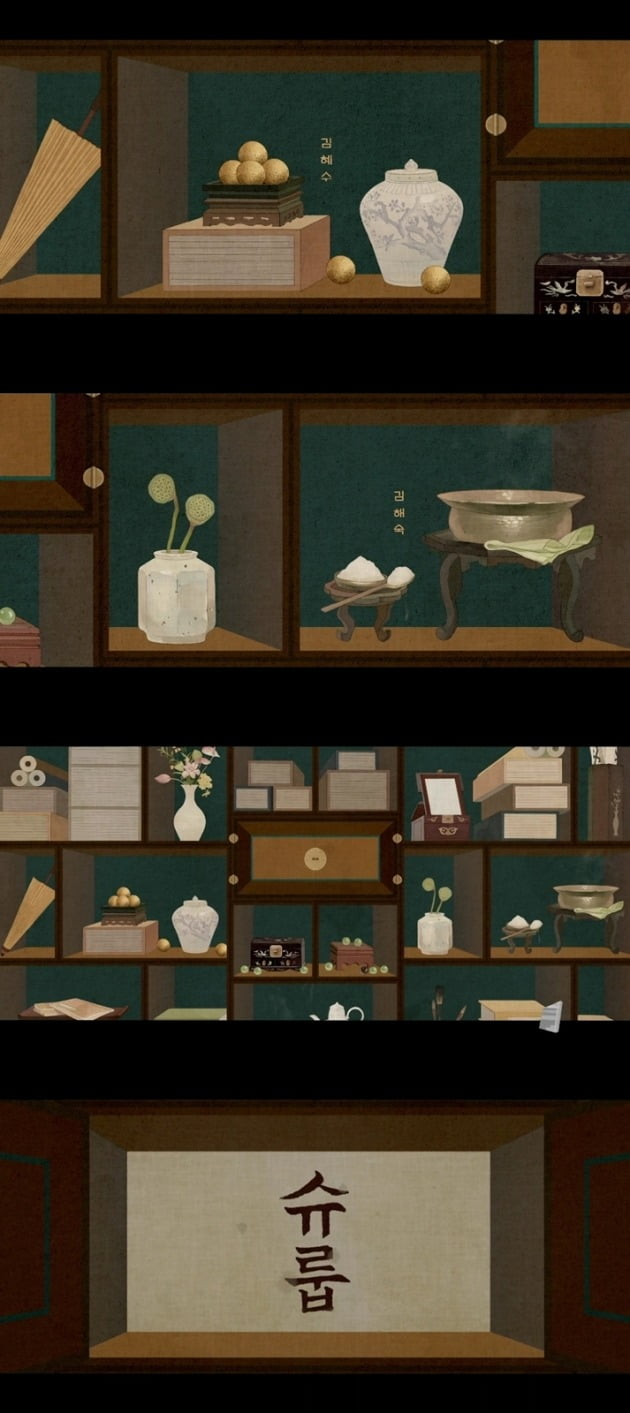 Viewers' interest in the opening title sequence for the tvN series Under the Queen's Umbrella is rising rapidly.
On the 1st, the production team revealed the meanings of the objects in the opening title sequence.
First, objects that represent Kim Hye Soo, Queen Hwaryeong, are the umbrella and gongjindan (a traditional Korean multi-herbal medicine). Umbrella shields the queen's children from wind and rain, while gongjindan means the supplement that inspires the power of love. Hwaryeong was seen chewing on gongjindan at moments when she needed wisdom and motivation.
The objects representing Queen Dowager, played by Kim Hae Sook, turned out to be salt water, which she used to poison Crown Prince Tae-in. The pile of books and scrolls gives a glimpse into the benevolent character of King Leeho, played by Choi Won Young, a sage king who listens to the voices of the people. But a vase full of flowers represents the many royal consorts he has.
Then there are Grand Prince Sungnam's objects, the books with Chinese characters meaning "day" and "night" written on them. When they're put together, they form a new character meaning "bright." The production team explained, "It means the hope that he becomes someone 'bright' after the 'day' is projected onto him after his brother's death."
The last one that caught everyone's attention was Prince Uiseong's object – a black-colored bead. This holds the secret of his birth that he's not Leeho's son.
Meanwhile, Under the Queen's Umbrella has only two episodes left until the end. The last two episodes will air on the 3rd and 4th.
Source (1)